Hello! I posted a funny Instagram Reel with the realities of hopping around in leggings to make sure they're actually compression, high waist, flattering, etc. (You can see it on Instagram @RunEatRepeat) And I just discovered a NEW pair that have quickly become my favorite! I got a lot of questions about them & every company has a lot of different options so I'm sharing the specific ones I recommend in this post. Plus, a few updates from the weekend… let's go!
New Favorite Affordable and Flattering Leggings
First a confession, I've noticed so many influencers and companies raving about 'buttery soft' leggings and I can't relate. I don't want butter soft leggings. It sounds like my worst nightmare – a skintight pair of pants that cling to every bulge and jiggle with every step? I can feel my butt jiggle just thinking about that. No thank you.
I'm not here to judge if that's your jam. Do you 1000.
But, or should I say butt – as someone with a big one, I want compression, a flattering cut and material that's on the thicker side.
And over the years I've become somewhat of a leggings connoisseur – I've tried all the fancy ones, bargain ones and ones that people swear are 'Lulu Dupes'. Yeah… no.
I've tried Target, Old Navy, tons of different ones from Amazon and more – and they didn't make the cut… until now. These leggings are the High Waisted Elevate from Old Navy and a lot more affordable than Lululemon and Athleta (both of which I wear and love).
What I Look for in Leggings:
Compression to control the jiggle
Flattering cut – seamless sounds good, but well placed lines can make you look taller, thinner and your butt look perkier
Quality Fabric – sometimes a little thicker than other options so it's not see-through (aka squat proof)
Other important features: Sweat-wicking fabric so you can actually run in them. High waist (but not too high). NO SIDE POCKETS.
Yes, I know side pockets are super helpful and they're on most new leggings on the market. But I hate them.
I recently discovered these Old Navy Workout Leggings that hit all my must haves for both workout and casual wear.
They are the Old Navy High-Waisted Elevate Built-In Sculpt Leggings for Women.
What I Love About the Old Navy High-Waist Elevate Leggings:
High Waist – the fabric and cut makes it extra flattering
Fabric – thick and great compression really holds in the jiggle
Cut – the seams make ya look longer, leaner and hold it all in
Wow. This is NOT an ad, but legit sounds like one. I just get excited about things like this!
Tip: If you have thick thighs and/or a big butt – great! Wearing baggy clothes or covering up your booty with extra long tops can just add to your frame. Don't be self-conscious. Put it on display baby!
Whether you check out any of my favorite leggings – I hope you dress and eat and run – like you love yourself.
Check out the Old Navy Elevate Leggings here.
In life news…
Since I missed my niece's birthday party due to close contact with someone who tested positive – I made it up to her this weekend. [Ben tested positive for Covid19.]
I went over with gifts and a mini-picnic at the park (it's one of the few things open and kid friendly around here in Southern California).
It felt festive because I brought party plates and we ate snacks and looked for squirrels. Good times all around!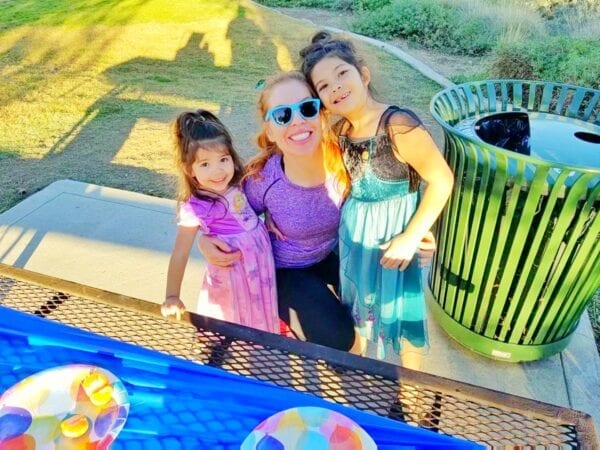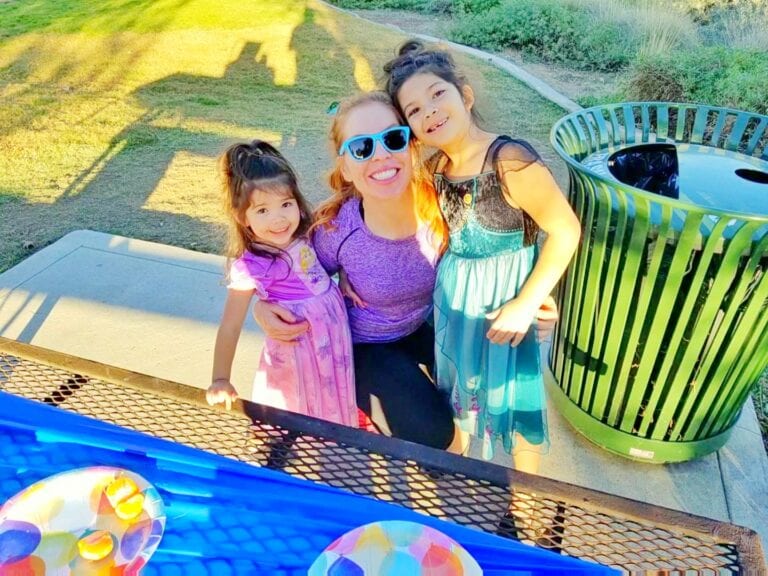 Pile on the Miles Day Challenge Update:
We're half way through the challenge!! Are you half-way to your goal?
PLAN – Make a plan on how you're going to get to your goal by the end of the month. No excuses.
ACCOUNTABILITY – Stay accountable – fill out the miles tracker. Chime in with the @RunEatRepeat IG post or comment here. Find a way to stay accountable.
DO YOUR BEST.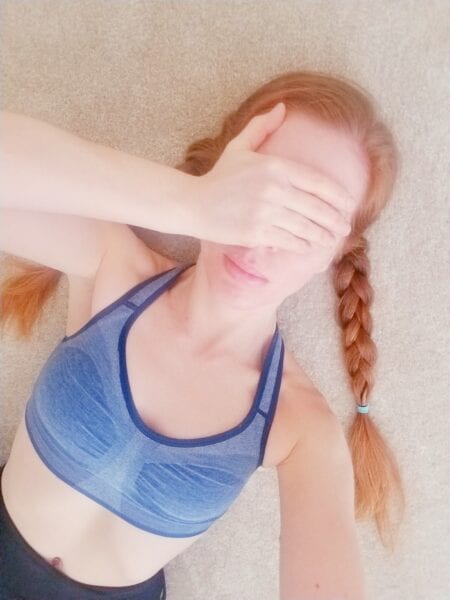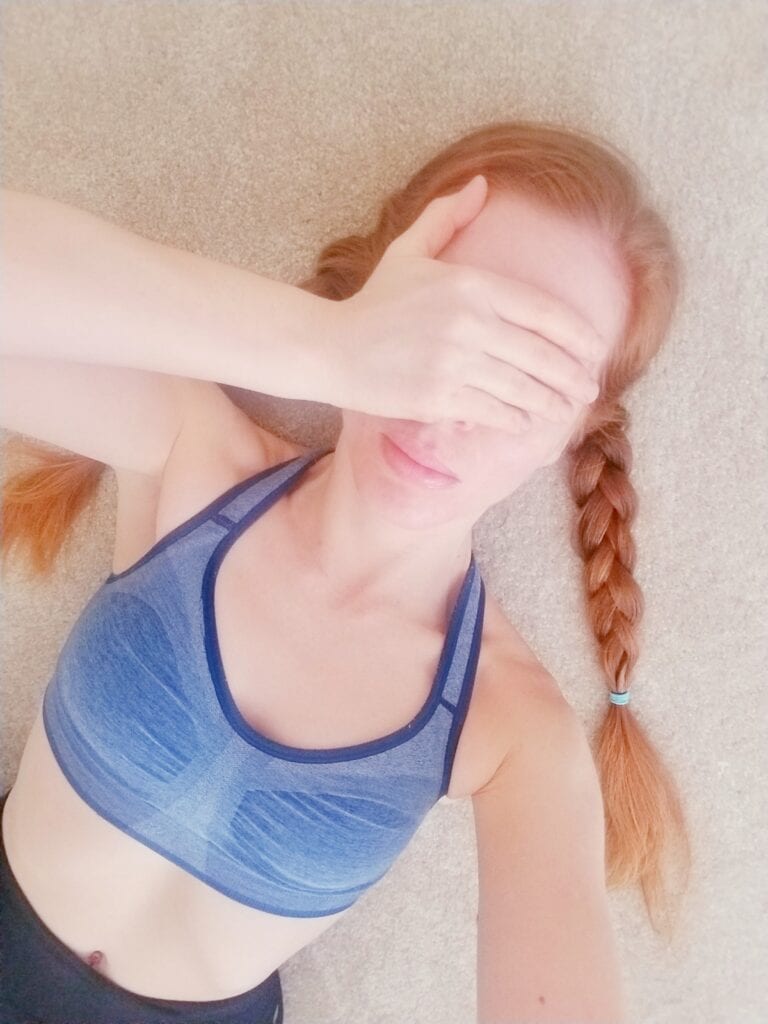 Keep Going with these:
See the @RunEatRepeat Instagram Reel that inspired this post here.
Chime in below or on today's @RunEatRepeat Instagram post
Please fill out this year's Survey and Holiday Card List here. The card list is for US addresses only (and optional), but I would really appreciate if you completed the survey. Thank you!