Hello! How's it going? I'm over here wrapping up a little Homemade Happy Hour… so good.
I'm not a very good bartender and any time I am out basically just drink margaritas or vodka sodas (or shots, lots of those). But I want to be a good hostess so maybe I'll make a friend or something.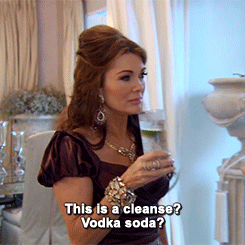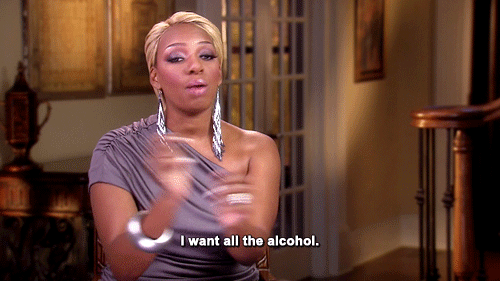 Plus, I have A TON of alcohol and need to get fancy with making drinks.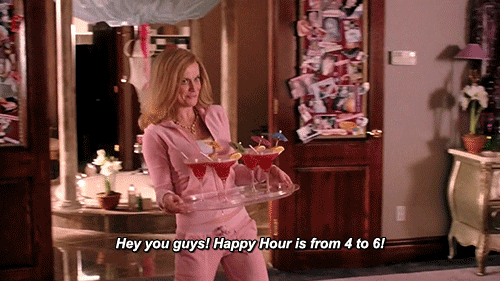 I have a ton of vodka so I recently looked up recipes for some vodka based cocktails and found a recipe for Seabreeze. I changed it up to make it lower calorie and now it's my full time jam.
Skinny Seabreeze Cocktail Recipe
1.5 shots vodka
1 shot Vita water zero (or similar)
Big squeeze of grapefruit
1 shot lime seltzer water
Mix and pour over ice. Enjoy!
I just never know if I should file cocktail recipes under "Snack" or "Breakfast" or "Smoothie…" All of the above!
Then, I made some really epic nachos for dinner. Always melt cheese in the broiler, not the microwave.
Speaking of Nachos… I have to post this Nacho Taco joke again… Love.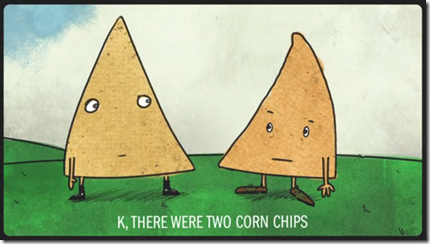 Question: What did you have for dessert?

I mean dinner, but I wrote dessert…
When was the last time you had an adult beverage?