Hello! Have you signed up for Pile on the Miles yet? Do it! The less you want to, the more motivation you need. It's science.
This morning I did a tempo run. I had a late night last night (super busted I should know better) plus a very early or late depending on how you see it Del Taco stop.
Anyway. I wasn't sure who would be showing up to run this morning.
By 'who' I mean, me – would I bring it for a hard workout after a rough night?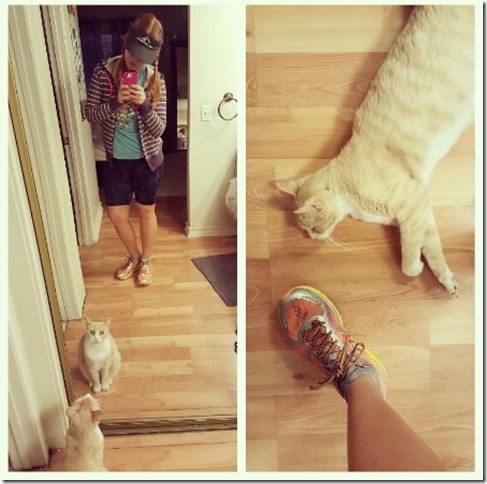 Surprisingly to me I had a really good run! I had a tempo run with 5 miles at tempo. The first 3 were 'meh' but I brought it at the last 2 for sure.
Tempo Run splits: 8:24, 8:24, 8:25, 8:05, 8:04
When I wanted to slow down or quit I just told myself, "Show the hell up!" And somehow that worked.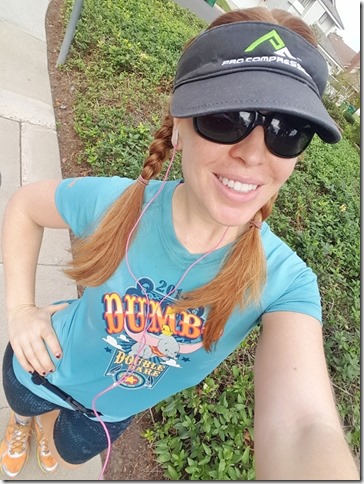 Pre-run I got some cereal to eat on the way to my running route.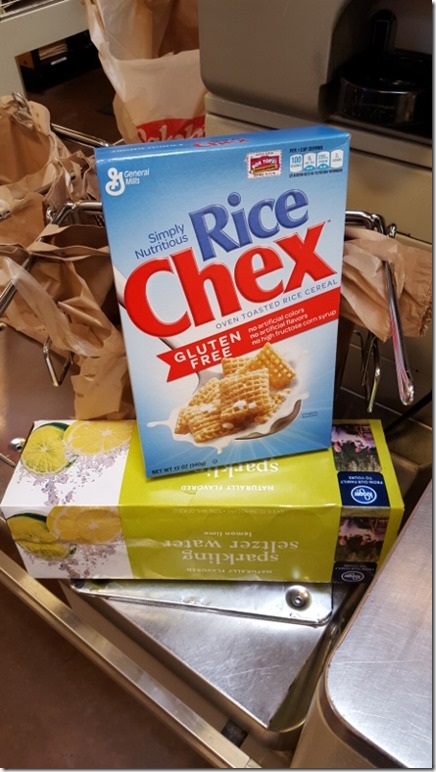 I have some fun stuff to share on the dinner front… I spotted a Veggie Noodle spiralizer thing at Marshal's last week. Boom.
Tonight I made my first Zoodles aka Zucchini noodles. I topped them with ground turkey, marinara sauce and parmesan cheese.
And for dessert I got some food for the soul and food for my belly in one stop. I went to bible study at SR's church. Her circle of friends is super nice and welcoming. I really appreciate it and I have a good time and learn a lot.
At some point today I took a break while foam rolling
Next thing I know Vegas is right on top of me trying to steal my oxygen.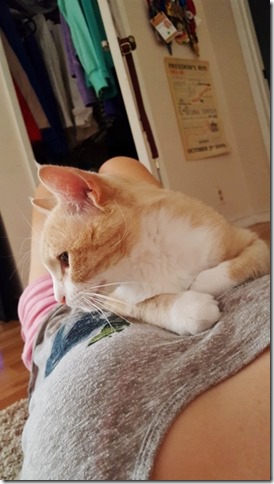 He is trying to steal my air or warmth or something.
I also spotted him in the shoe closet. It's probably supposed to be a coat closet, but you know… SoCal.
Any guesses on why I have those water bottles in there?
Then, I hit up SR's church for a bible study. It's about relationships and communication and is really really good. I learned that I might be an avoider when it comes to communication about important issues. I think that is mostly with other people communicating, I need to be a better listener.
God gave us 2 ears and only 1 mouth!
There were delicious gluten free desserts too! Yahhhhh!!!!
Question: Are you good at communication with the opposite sex? In your personal relationships?
Run SMART Goals
Fill out this form to get the SMART Running Goals worksheet to your inbox!