It's National Running Day!
I know what you're thinking – how do you celebrate National Running Day?
RUN. (Wait, was that not obvious?)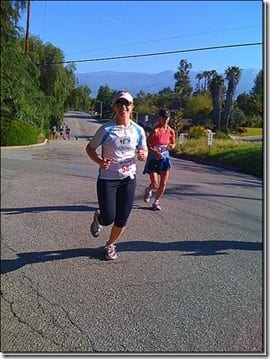 I did 4 easy / slow miles this morning. This is my Recovery Run after my Half Marathon on Monday. I always take it super easy on the run following a race.
When I hurt my knee after the Disney World Marathon – the injury didn't show up until the run AFTER the race. I'm sure the race is what actually hurt me, but it didn't really show up until that following week. So, now I take it really easy the week after a race and try to pay attention to all the aches and pains (and there are a few!).
Then, you refuel…
It's also Waffle Wednesday, so slathering a waffle with a thick layer of Sunflower Butter is a good choice.
Eat.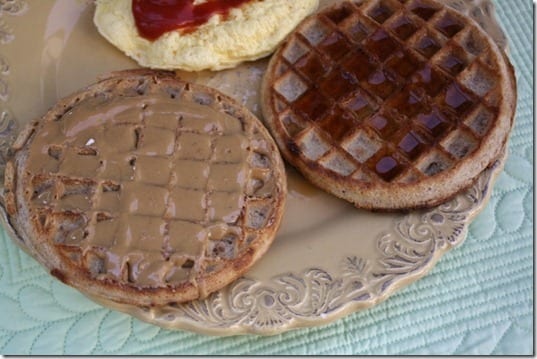 Then, Repeat!
The National Running Day site has some suggestions for how to celebrate, but here are mine.
How to Celebrate National Running Day
1. Run
2. Carb load
3.  Register for a race
4. Buy new running shoes
5. Read a running blog
6. Sleep (Hey,runners need a lot of sleep!)
7. Wash your favorite running visor because it stinks.
8. Count your toenails and write it down. (This number will change after a few months of marathon training.)
9. Watch your favorite running movie.
10. Wear ALL your race medals to work/school/the store. Then, run away from anyone who tries to take you to the crazy hospital.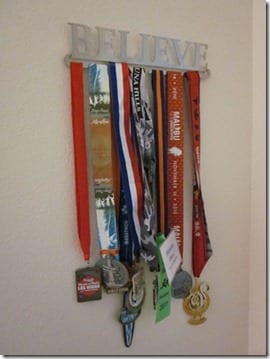 Question: Why do you run?
I run because I love carb loading.