Hello! How are you doing? I have some new race discount codes to share that I'm pretty excited about. I've heard great things about the Lexus Lace Up Race Series and will be running the 10K this weekend.
Have you been following along with the 10K training plan? If so you can tackle the Riverside race for sure. Let me know how it's going in the comments or on Instagram.
Okay – let's talk about running and racing for less…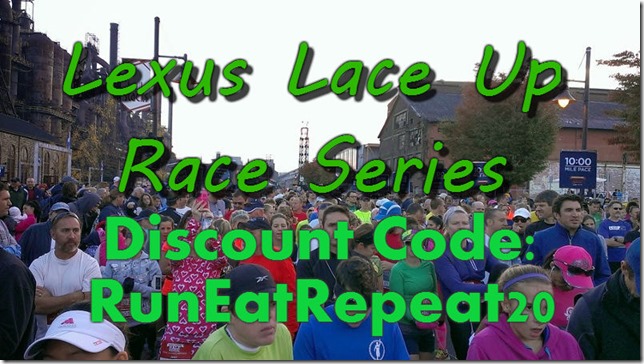 This is for the Lace Up Running Series in Southern California. There are four races around SoCal, all separate but you can do one, two or all if you're in the area and like running and stuff.
Use this coupon code for 20% all races!
Code: RunEatRepeat20
Races:
5k or 10
5K, 10K or Half Marathon
Rancho Palos Verdes, CA / November 14th
5K, 10K or Half Marathon
(I've heard this is a super beautiful course! I know the area is gorgeous so I can only imagine.)
5K, 10K or Half Marathon
My Rock N Roll Marathon discount code is still valid for most races this year, except not Las Vegas anymore. Sorry kids.
But if you're down for another race use this code: RunEatRepeat15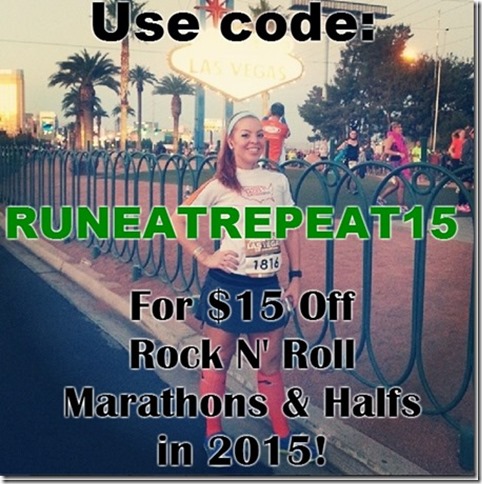 Other Discounts:
It's the LAST DAY to get $5.00 off Run Eat Repeat T-shirts.
My SpreadShirt Shop is having a sale! $5 off any orders of $30 or more! Offer ends Oct 13th.
Use coupon code: FALL5
Run SMART Goals
Fill out this form to get the SMART Running Goals worksheet to your inbox!