I get excited over new running shoes like Carrie used to get over Manolos. For real. After deciding I desperately needed new ones I did some internet research to compare and contrast my two all time favorites – Asics Gel Nimbus & Adidas Supernova with a new brand – Mizuno.
Today I went to the mecca of running shoes to get a new pair – RoadRunner Sports…
I am super super loyal to Asics and Adidas and have only ever ran in those two brands (for over 5 years!). But, I thought maybe I should try something new.  I used Runner's World's Shoe Finder to compare my faves with this new shoe. The general aspects of them are very similar: neutral shoe, 1 oz. difference between them, similar cushion/support.
I run in neutral  shoes because I have a normal arch and don't really need a lot of stability. Neutral shoes are best for someone with a  high arch that doesn't pronate excessively. If you don't know what type of shoe you need Zappos has a great guide for finding out.
Stability shoes are best for someone with a medium arch who does pronate. They often have more support down the inside, toward the arch/heel area.
Motion Control are best for flat footed runners who need a lot of support and control.
Mike, my new friend and running shoe guru, helped me try on all three shoes (Adidas, Asics and Mizuno) to compare. There really is nothing like actually putting the shoe on and testing it out. Do not solely rely on internet research, or my word to choose your shoes – get out their and test 'em'.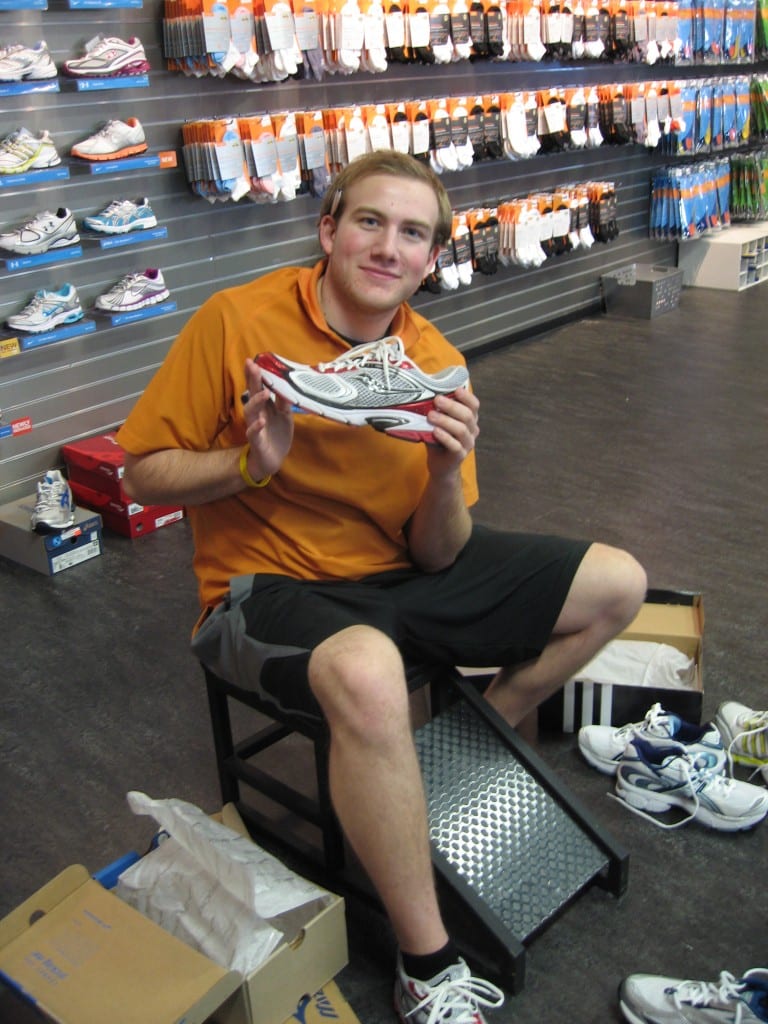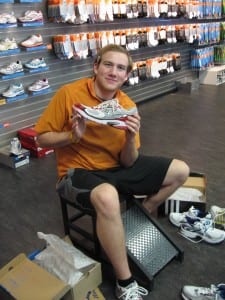 There are so many choices it can be overwhelming! I would highly suggest investigating what type of feet you have and if you pronate to at least get you in the right category to limit the field a bit. Runner's World explains pronation with text and video here.
One way you can tell if you over or under pronate is by checking your current shoes. Grab your shoes and check out the bottoms. Are they more worn down on the inside or outside of the heel? If so, you probably pronate. (Beware: There may also be a chance that you have shoe that provides too much stability on one side and is causing your foot to roll out. This happened to me.)
In the end I went with the Mizunos. RoadRunner has a 60 day guarantee so if they don't work out I can take them back and get my old faithful brand:) I was very hesitant to try a new brand, but that guarantee makes me feel better.
I'm excited to take these babies for a test "run", but I can't do it tomorrow. I have a 20 miler planned and know better than to wear new shoes for a long run!
I also bought these sports beans to use as fuel on my long run:) I'll let you know what I think of them tomorrow.
Question: What brand/type of shoes do you run/exercise in? Are you loyal or do you try out new ones all the time?