Happy Thursday! Today is one of my day's off from running so I started my day with a nice lil walk. I usually run a max of 5 days a week for rest and injury prevention.
Since I'm not talking running let's talk eating! There are a ton of "what should I eat when training for a half marathon" kinda searches and since I have a half marathon this weekend I thought I'd share a full day of eats from yesterday:
Before I went for a run I had half of this green smoothie. It had ice, almond milk, TJ's green super powder and frozen mango
Breakfast – eggs and toast with Laughing Cow and jam.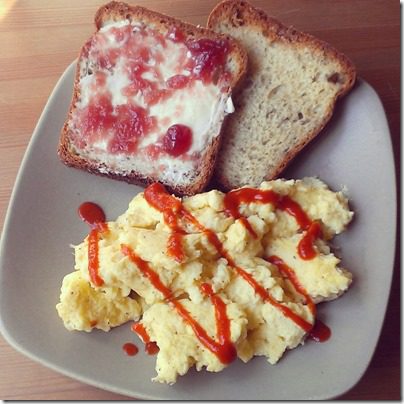 Then, I had some clementines and my Peanut Protein Cookies with iced coffee with Silk almond milk and stevia.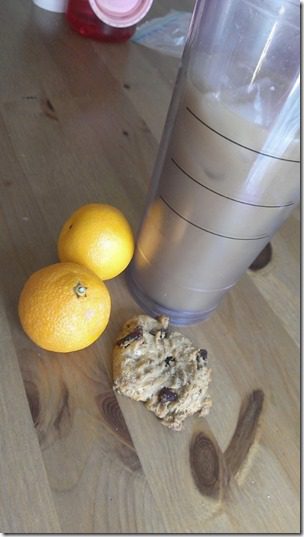 I made this batch of cookies with cranberries. Delicious!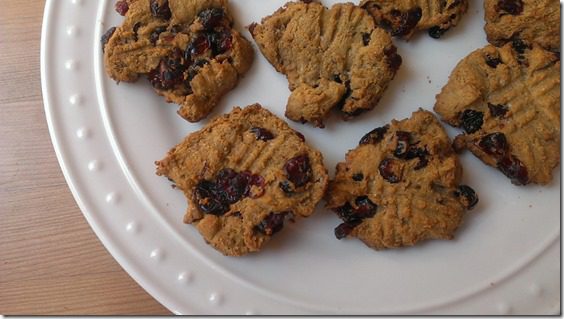 Note: I use vanilla whey protein powder for this recipe and it's a good, sweet powder. If you use a so-so powder they don't come out as well as the powder is a sub for sugar. It has to be sweet.
Lunch! I had my usual massive mixing bowl salad. No picture, but I did happen to weigh my chicken yesterday. This was 5.2 oz. I baked a bunch of chicken breasts at the beginning of the week and was curious how big they were.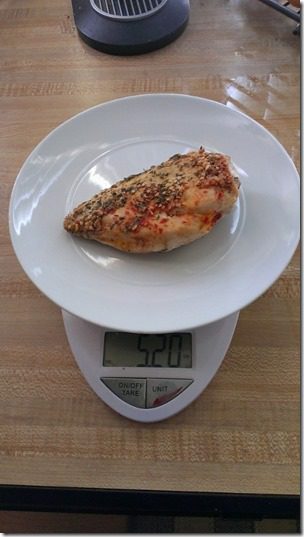 Afternoon snack – Greek yogurt with frozen mango and granola and nuts. I am obsessed with frozen mango right now.
At some point I snacked on Sabra and carrots. This is practically a daily occurrence that I always forget to note.
Dinner was the Chile Relleno Casserole and a salad.
And I ate dark chocolate while watching Honey Boo Boo and planning my road trip across the south (in my head).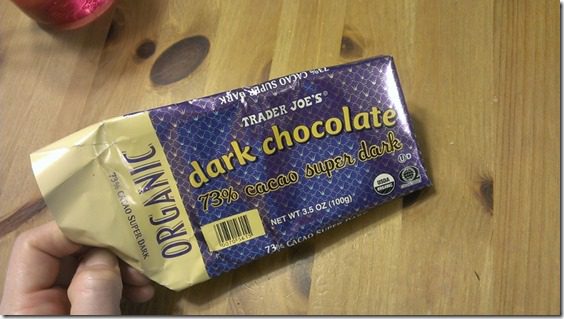 So there are my eats for the day. They're not as awesome and Pumpkin's Pigtastic Sandwich, but I like 'em.
(Source)
See ya later!
Question: When are your rest days?