I got my copy of Operation Beautiful today and thought this would be the perfect time to share my OB story 🙂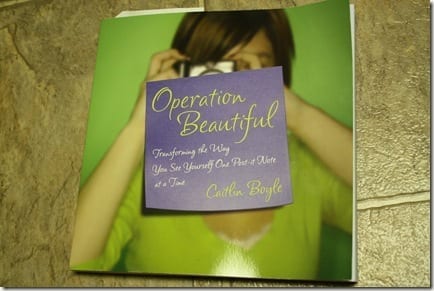 Ever since her first post-it note, Caitlin's concept behind Operation Beautiful really spoke to me. I have always prided myself on being very supportive and positive towards friends and acquaintances. But inside my own head I am constantly berating myself for being fat, having bad skin, not being smart enough… I could go on.
I had been criticizing myself for so long I didn't even realize I was doing it all the time. Anytime I would catch a glance of my legs in a reflection I would get super embarrassed at how fat I was. It was a horrible existence.
Looking back, I remember the first time I realized I was fat. It was in third grade when someone called me a "Hippo". I still remember that day 🙁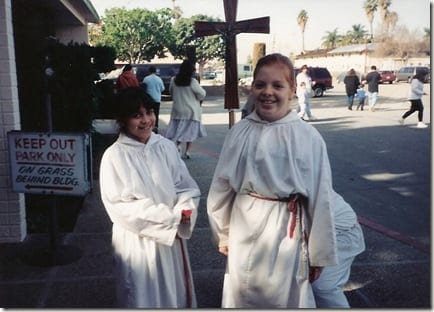 The thing is, I wasn't even really fat. Sure, I was on the chubby side and bigger than my friends, but it was nothing that couldn't be fixed with a little less sweets and a little more games of tag.
But, instead of playing outside I holed up in embarrassment. I have been self conscious of my body since the age of 8. It's really sad because before this time I was a very confident and out going child.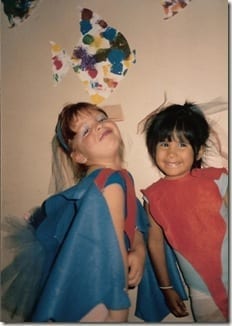 Around the same time Caitlin created Operation Beautiful I was preparing for my wedding. I was about 15 pounds overweight for my height (I'm being conservative). Of course I wanted to look my best on my wedding day and was considering doing a crash diet.
But after really digging deep and thinking about it, I decided I didn't want to starve myself for superficial reasons. More than anything else I wanted to be happy and feel good.
So instead of working on a food diet, I went on a positive thinking binge.
I reminded myself that I had tons of friends and family coming to the wedding and they liked me just as I was. I also reminded myself that Ben asked me to marry him even with the extra 15 pounds. And he would be waiting for me at the end of the aisle no matter what the scale said.
Life is way too short to be worrying about your weight when you should be in the moment. Especially if that moment requires you to stare into the eyes of the man of your dreams.
I jumped on board the Operation Beautiful train and actually went on a posting spree as I drove across the country last summer. Every time I posted a note it made me feel better and more positive about myself.
I posted in Salt Lake City,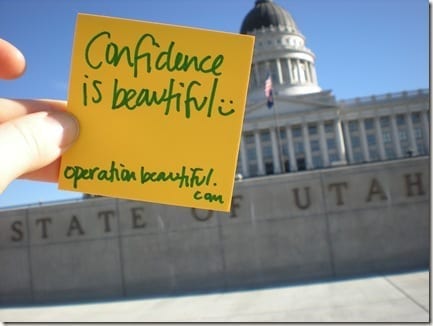 Yellowstone, Mount Rushmore and more!
And to prove how much good karma comes back to you when you do good deeds – a complete stranger left Ben and I an "Operation Marriage" note! It was the sweetest thing that has ever happened to me.
If you haven't posted a note yet, do it today. You have a scrap of paper and a pen. Write a note. Even if the note doesn't make you feel better about how you look, it will make you feel better about the kind of person you are and what you are contributing to the world 🙂
And don't forget to pick up Caitlin's book! One of my notes is on page 100 🙂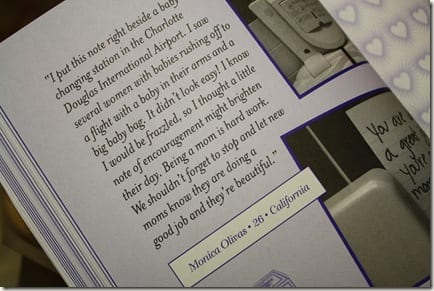 You are beautiful. Thanks for reading.