Hi! I'm not dead (yet). Operation Salmonella Watch is in full effect though (I ate raw chicken yesterday). I will try to Instagram a selfie before I go towards the light.
Let's back up to another major crisis in my life – my bangs. The last time I got my hair trimmed the stylist was very not cool about me cutting my own bangs (because I massacre them). So, I told her next time I would come in to get my bangs cut.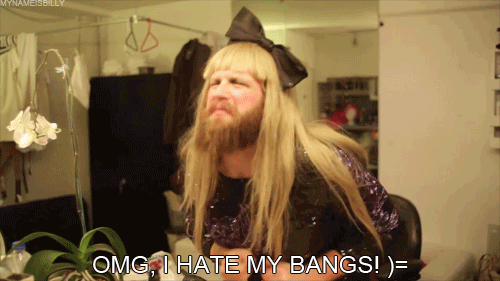 But I never realize my bangs are ridiculous until it's way too late and I can't stand them anymore! I am trying to talk myself down from trimming them myself, but that probably won't last. Next picture of me you'll see I'll probably have a mullet.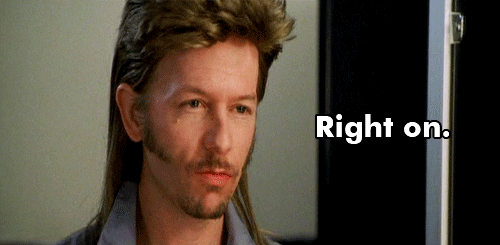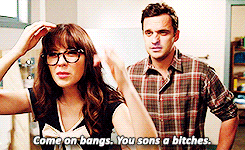 This morning I hit the road for an easy 6 miles. And guess who I saw??
Not SR. She moved away. Boo.
I saw the killer kitty from the other week! And this time he wasn't trying to eat a bunny for breakfast, this time he wanted to be my friend! His name is Toby and we are totally cool now.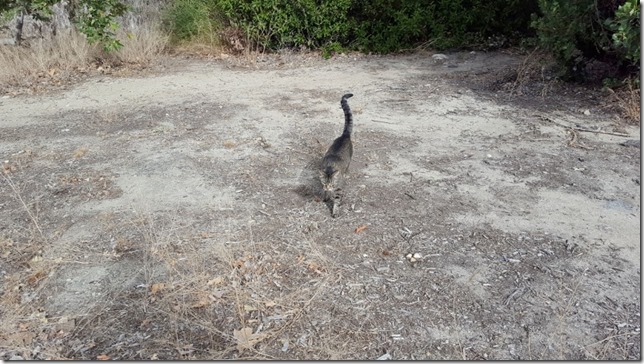 When I got back from my run I let Vegas out for a minute while I got ready.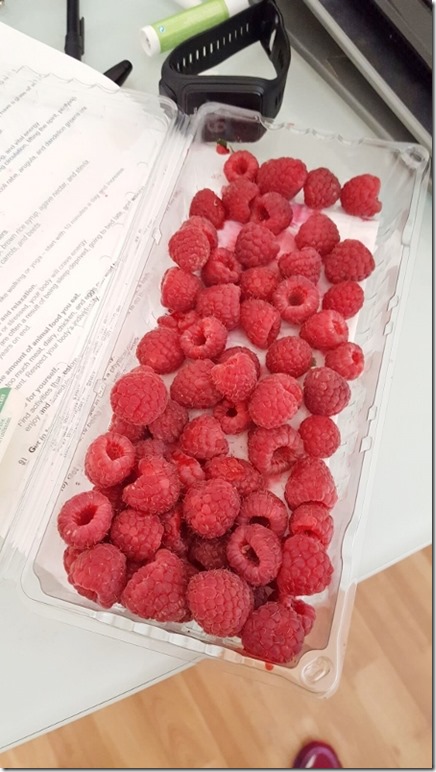 When I went to get him he was MIA (this is normal because he thinks he's a grown ass man that can do what he wants). So I proceeded to call out "Vegas!" repeatedly until I realized he wasn't going to come quick. Then, I switch to "Turkey!!" because that's his favorite food.
I am the weirdo shouting  "VEGAS TURKEY VEGAS!!! Want TURKEY!!!" around my complex and my neighbors all think I am such a creeper. Oh well.
I found him in the pool area, but didn't have a key. So I had to keep begging him to come. Except I'm a bad beggar so I just get mad and scold him.
Finally he came out and I grabbed him. His little patas were filthy!!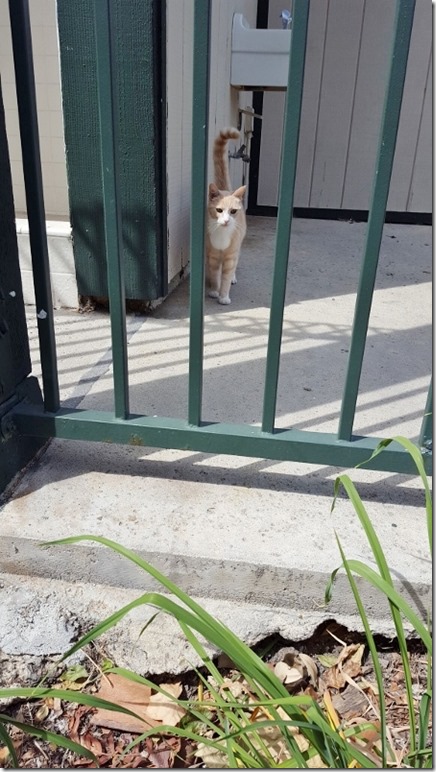 Dirty cat!
I was in a rush to get him inside because I had a shift at the food pantry. They had flowers today! Each person could take a bunch on the way out. Love that.
Question: Do you have a weird neighbor? Is it you?
It's me.