Hello! If you love running and eating as much as I do you should consider running a 5K and going to the fair… Remember last year I had corn dogs and deep fried watermelon?! Fairs have epic food. And I have a great discount for the OC Fair 5K Fun Run!
So if you're in the Orange County area – sign up, use the code, run, eat and repeat. Boom.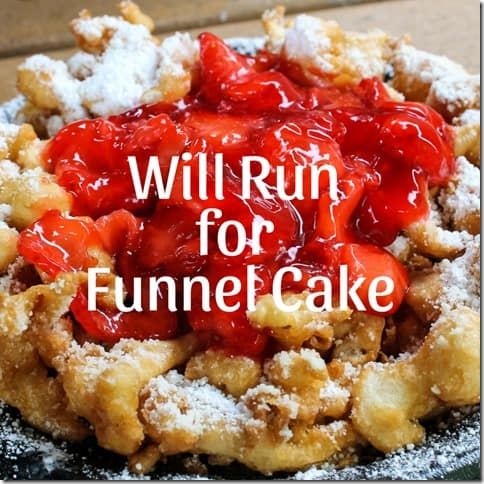 The race is August 5th in Costa Mesa, CA.
It's about 5 weeks away!! And as a bonus I'm sharing the 5 week 5K training plan I made for a friend! Boom.
Discount – check

Training plan – check

Hunger for funnel cake – check
You're all set!
OC Fair Fun Run 5K Discount
Register for the OC Fair 5K and save with discount code: RUNEATREPEAT15OFF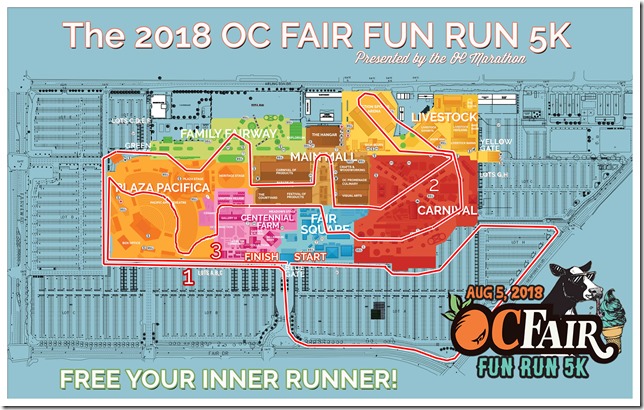 And you can use this training plan that starts this week and ends with the 5K August 5th…
I created this 5 week training plan for a 5K for one of my friends. It times up perfectly with the OC Fair 5K so I put the dates of the beginning of each week on the calendar.
Get the PDF Printable 5 week 5K Training Plan here.
5 week 5K Training Plan: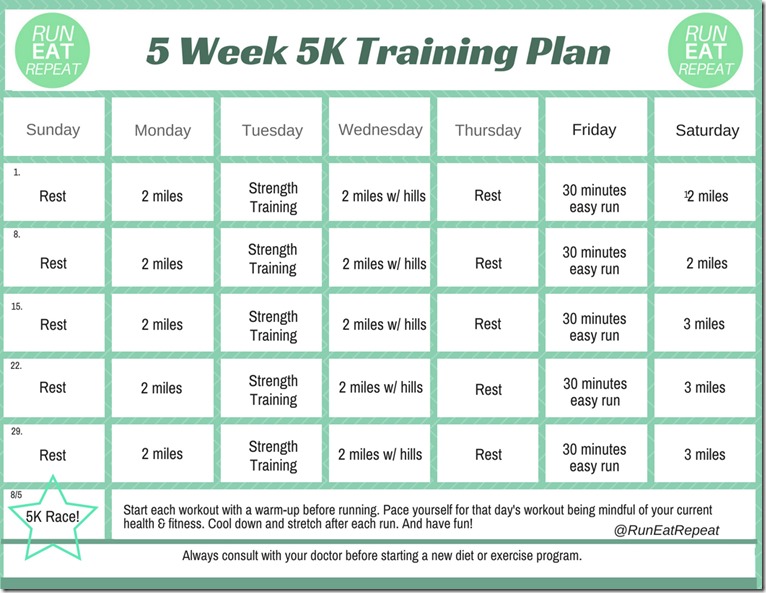 And if you're on board make sure to use the discount code when you register!
OC Fair 5K Discount Code : RUNEATREPEAT15OFF
Discounts & Deals Alerts
Subscribe to get updates on new discounts, coupon codes and deals from Run Eat Repeat.com