Today was the first meet up for the OC Fitbloggin group. Anyone who blogs or reads blogs was welcome to a local meet up of healthy living bloggers
Since I originally organized the event I decided it should be at my favorite place in the world… Yogurtland! Not just because I'm selfish, but also because I want to share the Yogurtlove with everyone I can.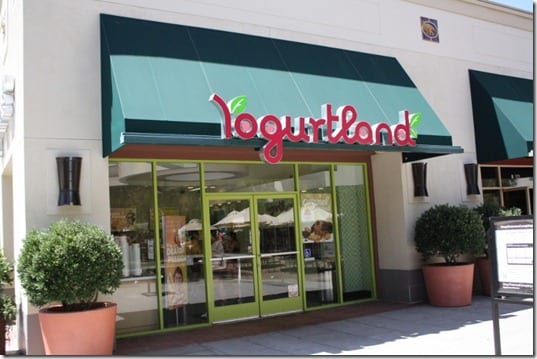 Luckily, everyone else that came are already huge fans of the 'land so we were all happy! Especially Janae. Who was greeted by name when she walked in and paid with a Yogurtland Platinum card. I didn't even though they had those!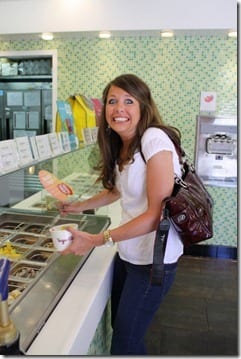 Most of the time I try to be a little "good" with self serve fro-yo (so I can justify coming back the next day). But, today all bets were off. I am an eating machine today.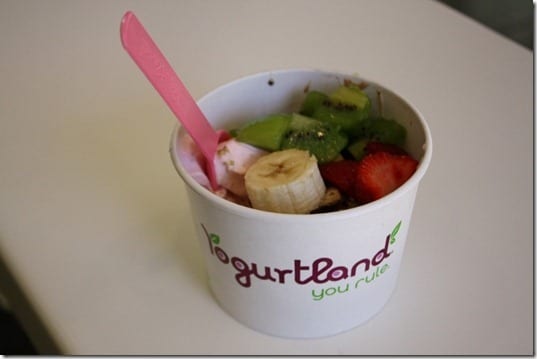 Janae and Sarah make gorgeous fro-yo models. Heck, they make gorgeous any kind of models hence the reason I made sure to take this pic and not be in it.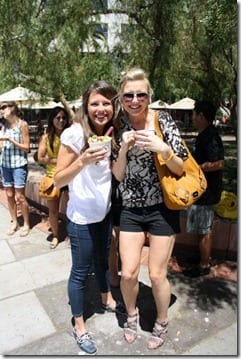 After enjoying our yogurt we chatted outside for over an hour!
The whole OC Fitbloggin gang!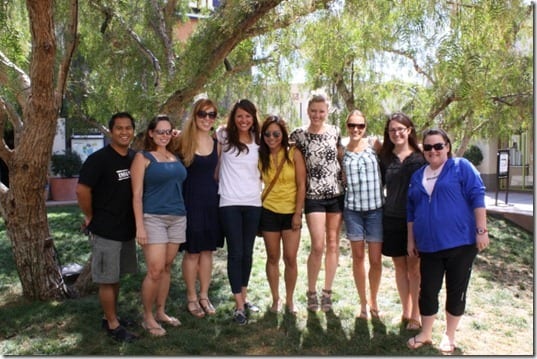 From Left: Marlon (Me In The Balance), Heather (365 Days of Awesome), Me, Janae (Hungry Runner Girl), Leah (Healthy Coconut), Sarah (Once Upon a Lime), Julie (Fat Girl Trapped in Skinny), Kate (What Kate is Cooking) and Denise (Lotta Latte)
We tried to be funny. Tried is the key word there.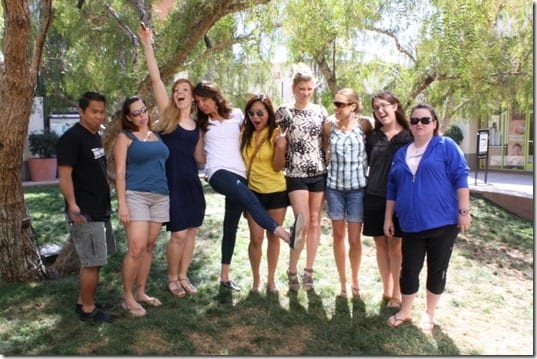 On the way home I got hungry. Like suddenly I was super hungry and unhappy about it. So, I suggested stopping for food, but Ben vetoed it because we're trying to spend less money.
We went home and I started to make something, but ended up realizing I really really wanted fish tacos and dropped everything to go get them.
I couldn't even take a non-blurry picture because I was so hungry. I almost started to cry about it. Something's wrong with me, but I think we all realize that.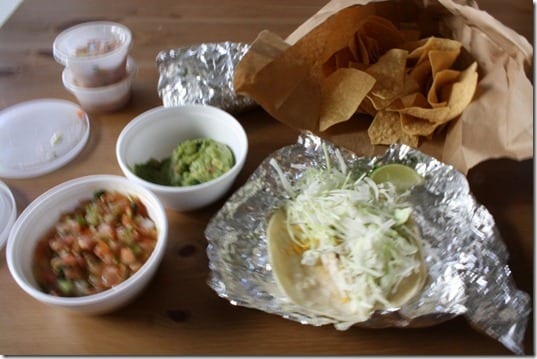 Chips and guacamole (I thought it was important to label this picture in case you're not aware of this staple in my diet).
But, Wahoo's forgot that magic white sauce somehow and they were just okay
After my crying fit and everything this was a slight disappointment. Boo.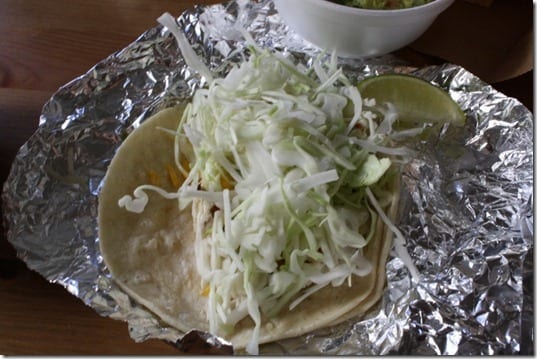 I stole some of Ben's cheese tortellini and am still hungry. Or, as Theodora said – I'm "Run-gry". Maybe. But, normally I am super hungry the day after a long run. I hope it's not both this week!
I am RUNGRY!!! Hide your food.
Also hide your kids, hide your wife…