Tonight I went to my running group's Kick Off Party! I am going to be coaching a run / walk group in Orange County.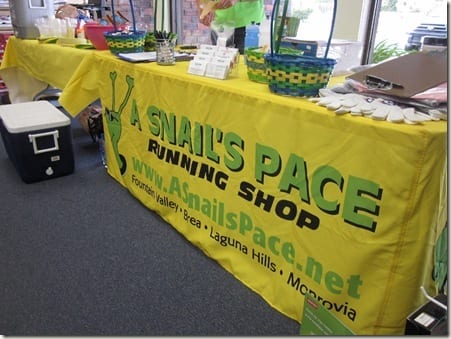 Before I went I had a late lunch…salad with hummus, turkey and an opened faced grilled cheese. I am obsessed with cheese these days.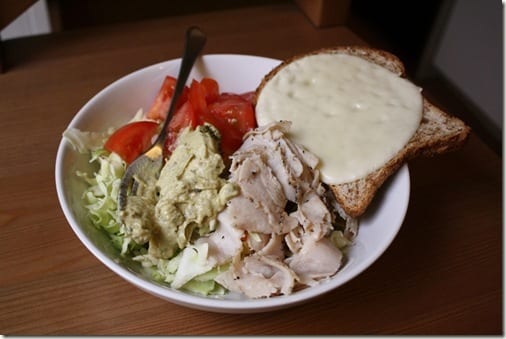 Then, I headed to the kick off. The group formally starts in two weeks. This event was to give people information about the different levels and offer sign-ups and raffles. We offer everything from a 5k to a Marathon group!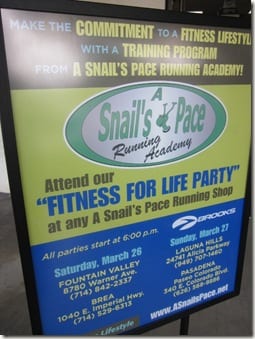 The party was held in a local running store! My kinda place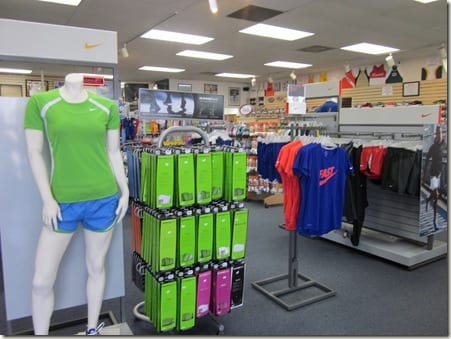 We had refreshments too. I had some fruit, crackers and cheese over the course of the night. And a 100 calorie pack on the way out.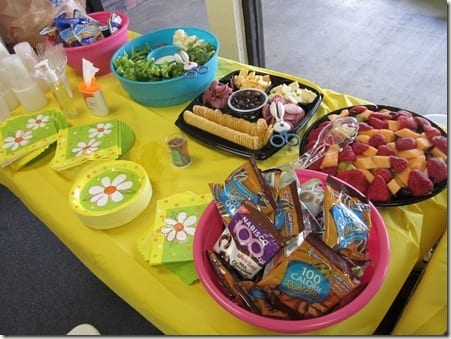 How cute are these serving tongs?!?! Love.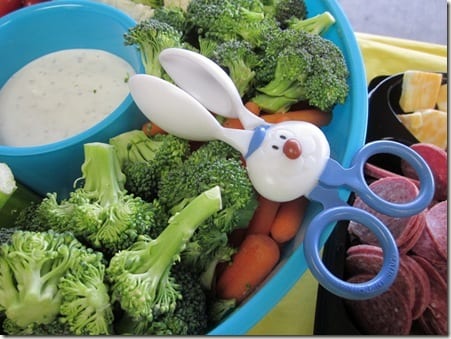 Easter baskets full of running chews and electrolyte drink mix-ins!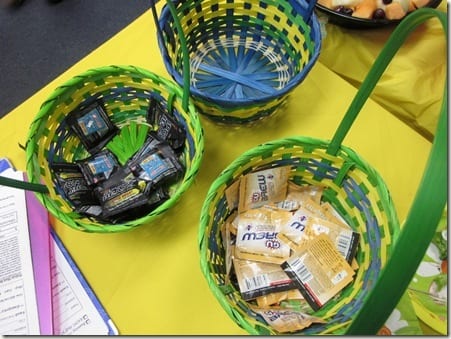 Hope the Easter Bunny realizes how much I would appreciate this. Hint hint
After the kick off Ben and I headed to a local place for pizza. I got a slice of veggie.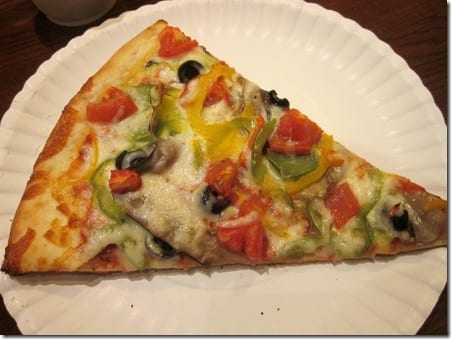 And a garlic knot. You could see the butter squeeze out of them as I pulled em apart. Totally worth it.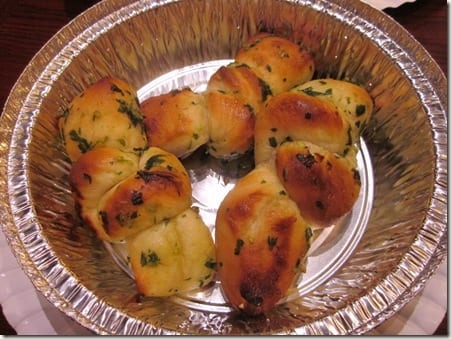 Ben got some kinda of feta and artichoke number. Surprisingly, it wasn't as good as mine.
And I got my new Coach's running shirt tonight! (I was supposed to wear  it at the kick off.)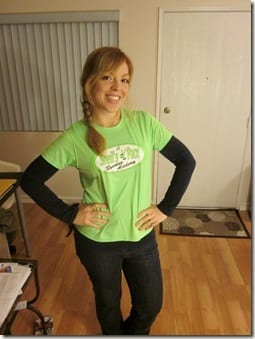 Does this make me official?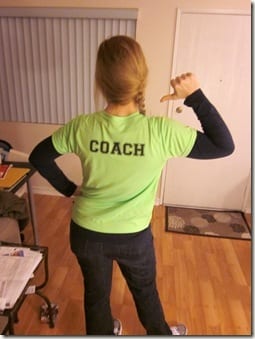 The running groups meet in Orange County in a few different areas. I am coaching a run/walk program with a 10k goal race, but there are many groups and experience levels. If you want more information on the group feel free to contact me.