You know how some people live each day just waiting for Friday? Well, that's how I feel about Sunday. Every week I count down the days until Sunday. Actually, let me be more specific – I count down the days until Pancake Sunday. It's the best day of the week!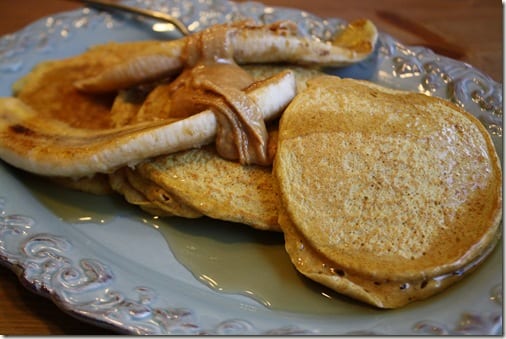 Sunday used to be the only day of the week that Ben and I would sleep in. Then we would walk to the corner store to get a newspaper and read it while eating pancakes and cutting coupons (okay that last one was just me).
But, today was Ben's third day of Couch to 5K so we had to get up and run. I am glad that pancakes still work as post run fuel.
I made two different batches because Ben loves Bisquick with extra eggs (they end up being very crepe-like). My batch had eggs, a dollop of pumpkin, oat bran, ww flour, baking soda & powder, salt, almond milk.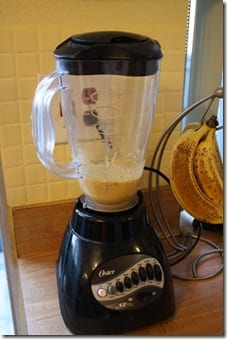 The first ones were too flat. This is common when you use pumpkin in pancakes since it makes the batter more watery. I added a handful of whole wheat flour and the second two came out perfect.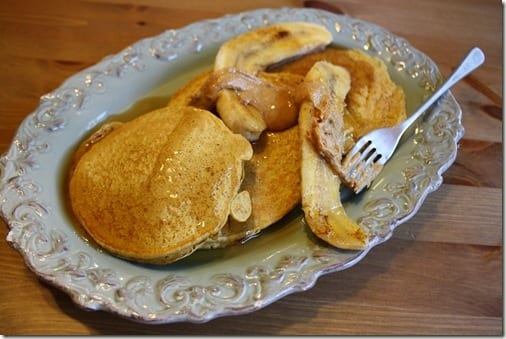 I also grilled a banana with a little butter.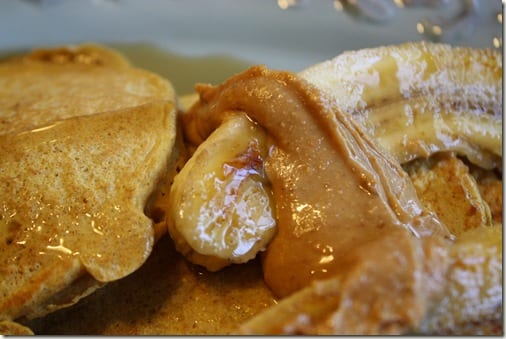 Oh.my.gosh. I like bananas, but grilling them takes it to a whole new level.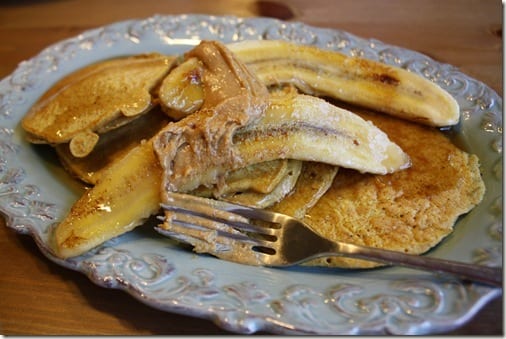 And as if this amazing plate wasn't enough…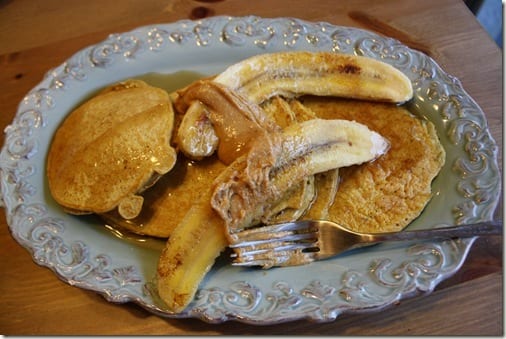 Ben busted out the Nutella for his pancakes!!! He had taken the jar to work a few weeks ago, but randomly brought it back home on Friday.
Get mad at  him or thank him? I haven't decided yet…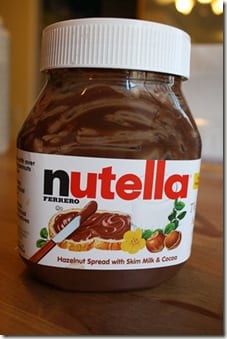 Grilled bananas and nutella on pancakes have pretty much changed my life. I can't really top this, so I might just peace out. If I don't ever blog again, assume I eat this for breakfast every day and buy stock in nutella.