I have a great pickle smoothie recipe to share today! Running long distance, sweating, hydration and electrolyte imbalances can cause major cramps. Luckily, pickles are a delicious way to keep muscle cramps away!
And since I'm usually am not super hungry after a long run I created this pickle smoothie recipe to get in some protein, carbs, hydration and healthy fats. It hits all the nutrition bases after a run – so I guess it's a homerun?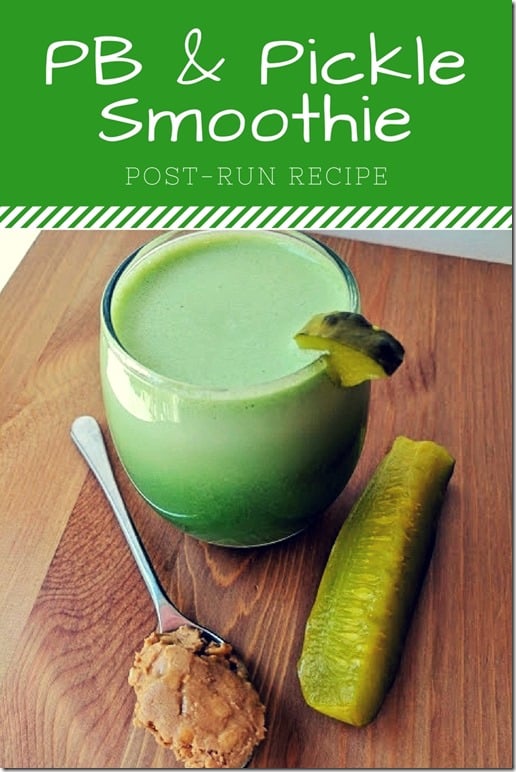 I've read several articles on the benefits of pickle juice for athletes like this one from Active.
You can  get pickle sport ice pops, pickle shots and other pickle-y treats to satisfy your cravings AND nutrition needs. Boom.
PB Pickle Smoothie Recipe
Directions: Blend well. Enjoy!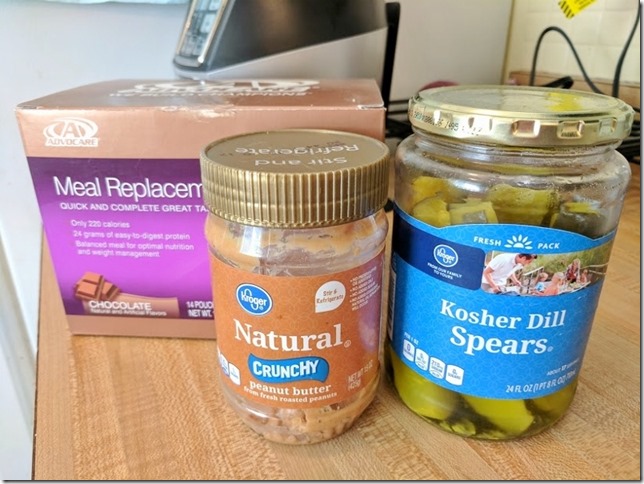 Note: If this smoothie is too salty your pickle juice might be expired. Check it to see. If it's 'best by' date is past April 1 – realize you should not do anything I say on that date.
Question: Is this the best or worst recipe you've ever seen on the internet??!!
……
Either way – April Fool's!