I had clients from 4pm to 8pm tonight. So I needed a snack that was going to stick with me through my normal dinner time. I was craving something sweet, but also eggs (random) and decided to combine the two.
I made PB&J French Toast! I feel like I've made this before, but here's the step by step in case you're into food porn tutorials these days.
Stuffed PB&J French Toast
Start with a regular PB&J… (or your fave nut butter and jam sandwich)
Dip into your go-to French toast batter. Mine is eggs whipped up with a dash of milk, cinnamon and vanilla extract.
Cook through on both sides.
Serve hot!
I took a few bites and realized it was missing something…
Hmmm, what could it be?!
Powdered sugar! Of course. Everything is better with powdered sugar, no?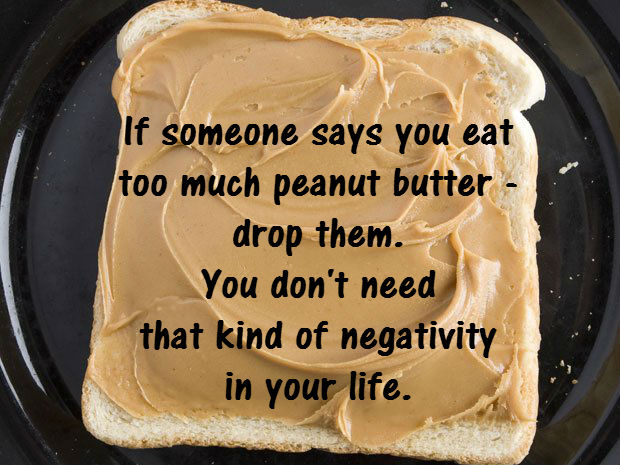 I just got home, scarfed dinner and dessert
and now am putting together a few workout plans for my peeps. I'll see ya tomorrow!
In other news, Ben thinks I'm a creeper for all the pictures I posted on the TJ's Must Haves List. I've been called worse.