Hello! It's SMOOTHIE WEEK at the RER HQ!! I'm sharing 5 delicious smoothie recipes that are super fast and healthy. I have a different recipe to highlight each day!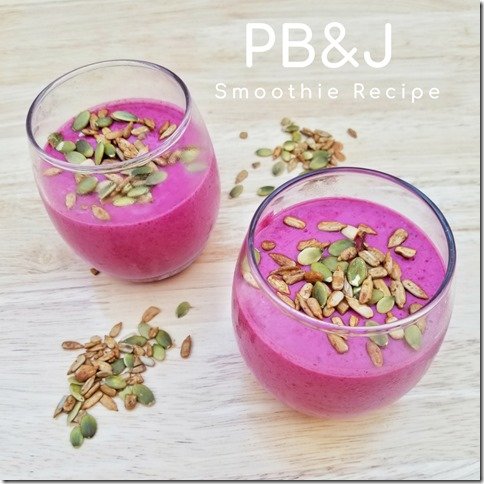 Each smoothie is made with a great mix of healthy ingredients with a purpose:
Yogurt – packed with protein to keep you full //
Fruit – adds fiber and sweetness to the smoothies //
Oats – a whole grain carb to give you energy without spiking your blood sugar
Nuts – healthy fats to keep you satiated until lunch
Sprinkles – to hit that happy quota in your macros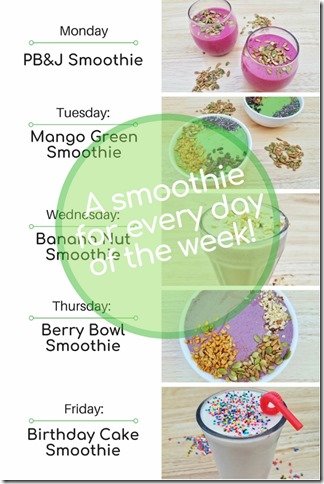 Today I'm enjoying a Peanut Butter and Jelly Smoothie!
PB&J Smoothie Recipe:
Ingredients:
1 – 6oz @RealCalifMilk vanilla yogurt

1 cup frozen berries

1/4 cup quick cook oats

1 tsp sugar or stevia

ice and a splash of water or milk
Directions:
Combine all ingredients. Blend thoroughly in blender.
Enjoy!
Optional: Top with granola or nuts.
Let me know if you try it!
Question: Ever put peanut butter in a smoothie?
This post is in partnership with #RealCaliforniaMilk #sponsored