Over a year ago I announced I was on a mission to find the BEST chocolate chip cookie in the world. I packed up my stuff and set off on foot to find and eat the best cookies the world has to offer.
Wait. Aren't you coming with me?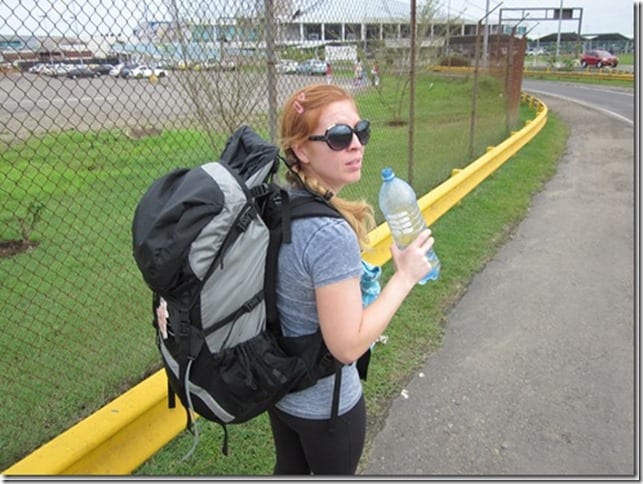 This is me in Panama eating a cookie for the cause. Man, life is tough.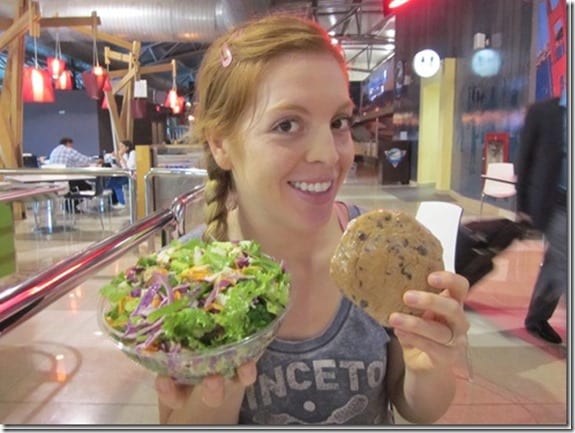 Now I am still on the hunt for the best cookies – I love a gooey indulgent baked good! But I realize I can't – or really shouldn't eat them everyday. Since I don't want to deny myself treats  I have been trying to cook bake up healthy cookie recipes to enjoy all the time.
This Peanut Butter Cookie recipe is super easy and healthy because I sub-ed out sugar for protein powder. I used my easy 3 Ingredient PB Cookie Recipe as inspiration. Added bonus: It makes a small batch so you aren't left with 28 cookies!
3 ingredient Peanut Butter Protein Cookies Recipe
1/2 cup peanut butter (salted is my pick)
1/2 cup vanilla whey protein powder*
1 egg
Optional: 2 Tb of agave or honey if your powder isn't very sweet
*Personally I prefer using whey protein when I bake. This protein powder is used in place of sugar so make sure you use one you think is sweet and like the taste of!
Direction: Preheat oven to 350 degrees. Mix ingredients (it's one egg the pic shows two). Drop spoon-fuls of batter on cookie sheet. Press down in crisscross pattern with a fork. Bake for 7-10 minutes or until done. Eat.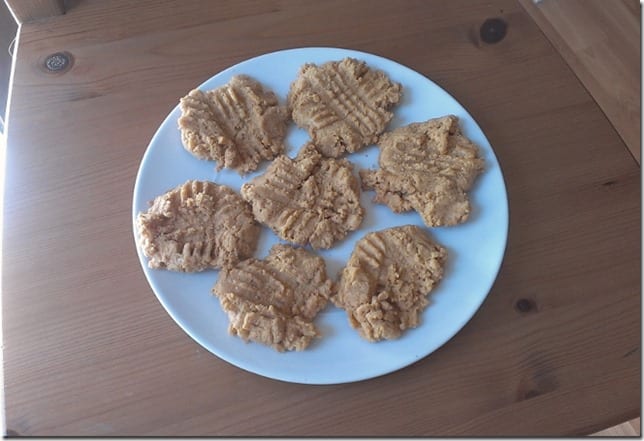 Boom. This is a great healthy snack with protein, fat and delicious too!
Enjoy!