Today was my last day babysitting and I brought the girls a treat – a Cookie shaped like a piece of pizza. It was too cute I had to get it 🙂
I usually try to encourage them to be healthy, but kids need balance too. I am really going to miss them and they even gave me a present! Awwwww….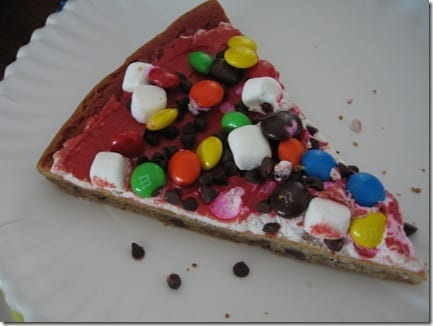 I also ate some cheddar chex mix while there…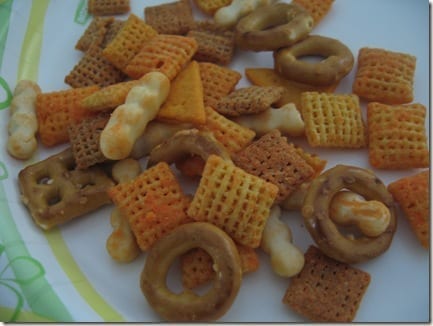 Before I went to babysit I ate a banana wrapped in tortilla with PB. Lots of PB because I originally made this for Ben. But, he didn't want it. I am sad because he doesn't like PB and bananas 🙁 I actually take that very personally.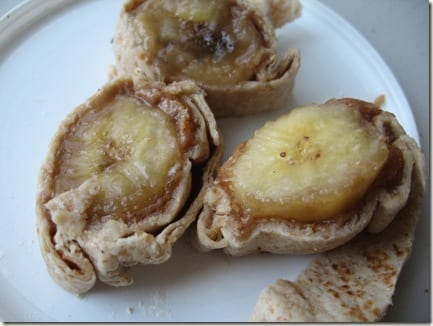 Dinner: The highlight of dinner was sweet potato french fries. I sprinkled them with sea salt, cinnamon and sugar. They were AMAZING. Ben said this was his ideal dinner (he also had a cheeseburger).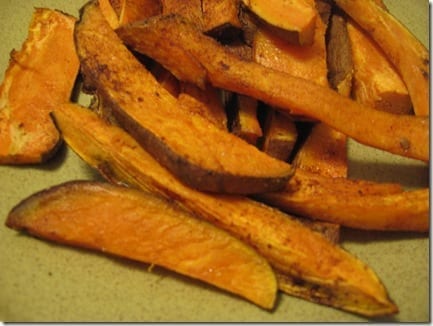 I made a veggie burger salad and went to town on the fries. We are still out of ketchup, but luckily I steal "collect" condiments and I brought out packets of ketchup and Chick-fil-A Sauce (which is amazing and I am newly addicted to) for the burger and fries.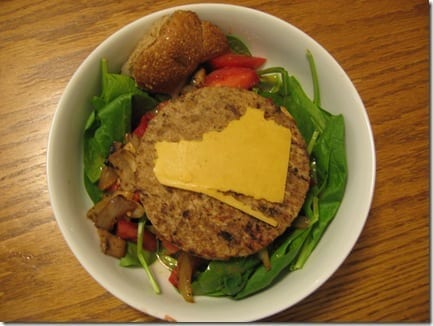 I ate a lot of random snacks this afternoon because I was tired. I was super upset about it and Ben said I could be mad at myself for 5 minutes and then he counted down 5-4-3-2-1 and that was it. Get over it.
You fall down, you get up. I didn't gain five pounds from snacking this afternoon, but doing it day after day would eventually lead to weight gain. So, snap out of it and move on with "normal" eating at the next meal 🙂