Just wanted to peek in real quick and share my afternoon snack…
I threw together a few ingredients and came up with a super fudgy brownie recipe for one!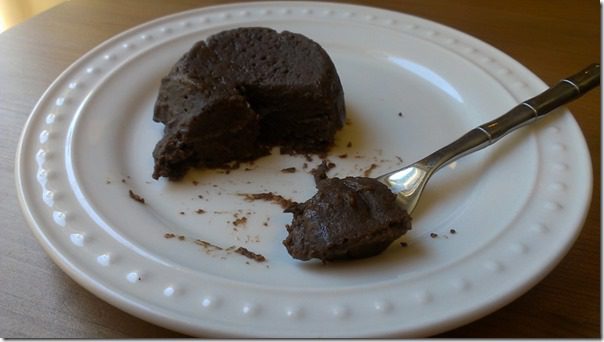 Protein Brownie for one Recipe
In a small bowl mix:
2 Tb. apple sauce (or vanilla greek yogurt)
1 Tb. honey or agave
1 Tb. chocolate syrup
2 Tb. egg whites or 1 egg white
1 scoop chocolate protein powder
dash salt & baking soda
Place in a mug sprayed with non-stick.
Microwave for 1 – 2 minutes or until middle looks set.
I 'waved mine for 1:30 and then let it set for 2 minutes.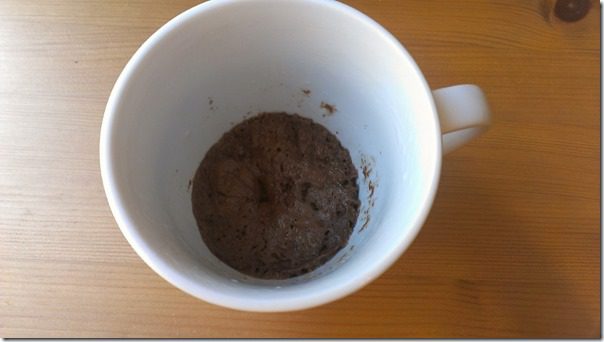 Flip onto a plate and enjoy!
I have a fah-ancy dinner to get ready for! See you later
Question: What was your afternoon snack?