This morning I met local journalism student/RER reader Ryah, at Starbucks. She wanted to interview me for her features writing class. I sipped an iced coffee while pretending to be interesting for her paper.
I think it went okay and I didn't say the "B" word too many times so we'll see if she gets an "A". Nice to meet you Ryah!
I randomly peeked into the Ralphs next door because I forgot bread on my shopping list this week. I always start with the "day old" bread section to see if there are any deals.
Um, I hit the jackpot today!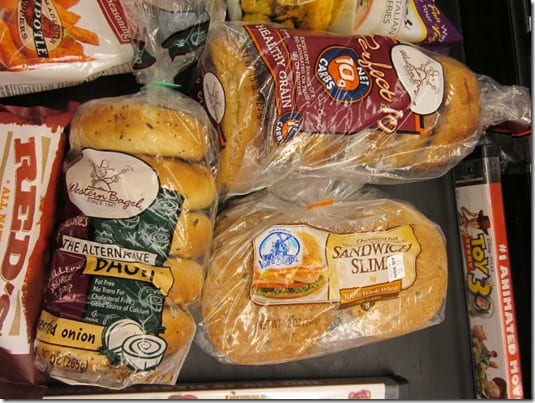 Since I was feeling lucky I also checked the frozen section and was beyond excited to see my favorite super expensive Quorn products for $2.00 a bag.
EVERYTHING I bought was on Manager's Special.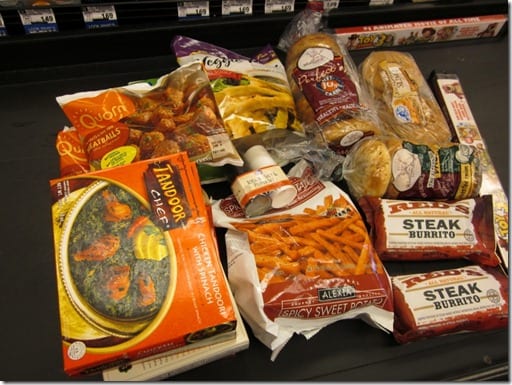 Those Tandoor frozen meals were only a dollar! The other items were priced from $1.50 to $2.50 too!!
I made one more pit stop for a few travel essentials from Target. This time we will NOT forget the bug spray! Remember what happened last time?!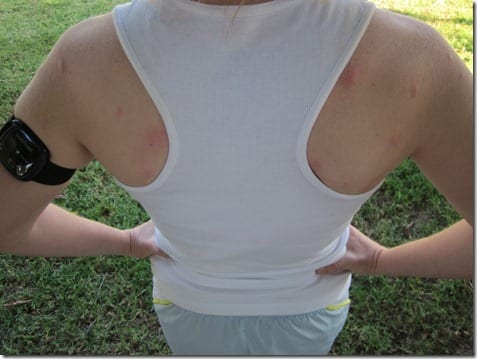 I saw these Pumpkin Spice Almonds, but didn't get them. I'm more of a cashews girl. Anyone try them and think I should give 'em a whirl?
When I got back home I made a Meatball Salad with the veggie meat balls, lettuce, onions, cashews and peanut sauce. Odd, but delicious combination.
And a small bag of kettle popcorn. I cannot get enough of this stuff lately!
Okay, I have a pile of things I've been procrastinating! I'll see ya later