Hello! How's it going? Countdown to Friday – I'm excited for this weekend!
There is a lot of running and eating and randomness that go into making RER the mediocre blog it is today. Those Natalie Dee cartoons don't just find themselves! Even though I include a lot of lifestyle stuff, a lot of it ends up on the cutting room floor – as in, on my phone.
So here are some outtakes from RER, the blog:
RunEatRepeat Outtakes
This –
plus this –
= peanut butter all over my phone. <- no picture of that, but trust. It was bad.
Sometimes my intern needs me while I'm trying to pee…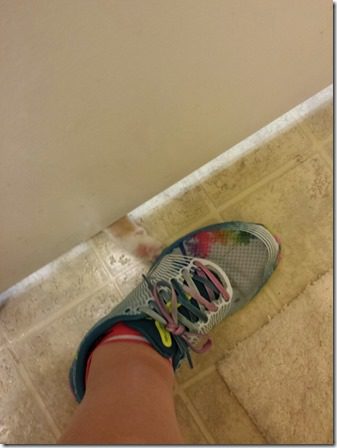 You already know I fall a lot, but here's an action shot… #RunningPose #Fail
Rrrrawrrrr!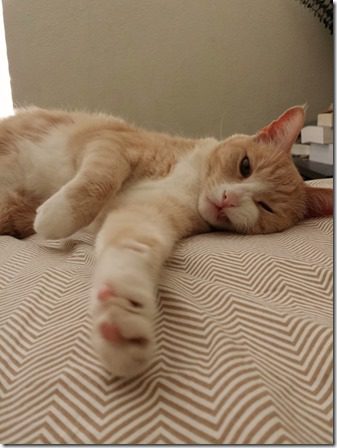 Proof I write RER for myself – I'm the only one that thinks this is funny/isn't embarrassed to do this in public/doesn't know when a joke is dead.
While in Miami the other week I put my hair up to relax for a bit before getting ready to go out and thought it came out fancy looking.
Baking stuff with a green hue. This healthy living stuff isn't too shab.
Love that you guys encourage my obsessions with Sriracha and watermelon and running! Shane and his running buddies from AZ got me this epic Sriracha shirt. I think everyone should have one – you can buy a Sriracha shirt here!
Question: What's the most random pic on your phone right now?