Happy National Watermelon Day!!!!!!!!!!!!!!!!!!
This is my 2nd favorite day of the year (after Thanksgiving). And I'm obviously celebrating by eating and drinking my favorite food.
But I have something new for you today too! I found the new limited batch flavor of yogurt from Chobani = WATERMELON. I scored this at Target along with their new steel cut oats yogurts.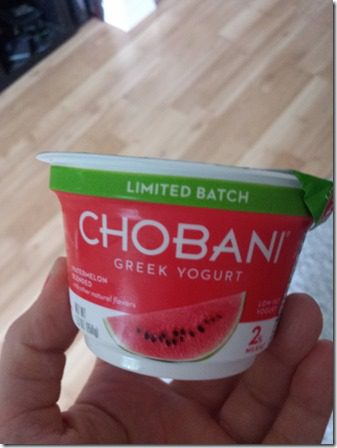 And I did a quick video review of it so my first reaction is caught on camera.
How to Celebrate National Watermelon Day:
Eat watermelon. Cut via my method.
Dress up like a watermelon!
or don't… yeah, not my best moment.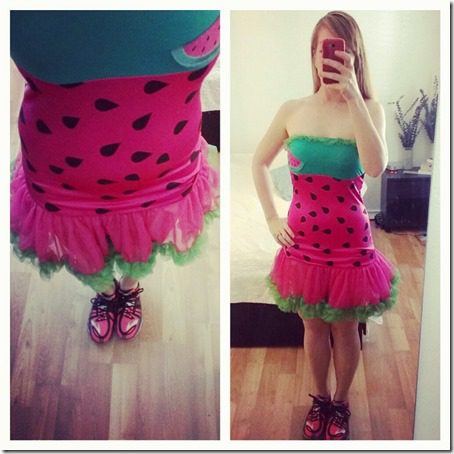 Drink a watermelon margarita or some watermelon sangria.
Give watermelon to a cute baby.
Run long and then drink my favorite watermelon recovery drink.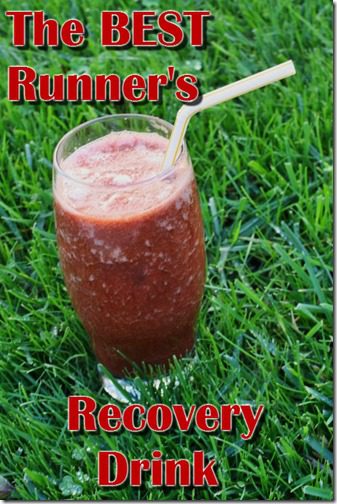 Question: Are you eating or drinking watermelon today?