I ran the Rock N' Roll San Francisco Half Marathon today and half mary 5 of 13 for 2013 is done! I just realized that I've done 3 full marathons too – should I count those in my goal of 13 for the year?!
Yesterday I hung out with some friends who thought drinking wine and eating cheese ALL DAY would be a good idea. Okay, it is a good idea – but not a good idea before a race.
Then, we went to a big fancy dinner at Dobb's Ferry. It was amazing. We stared with fried green apples and risotto balls and it only got better from there. Um I am traveling through life on foot and eating my way across the U.S. – this is Heaven, right?
This morning I was tired, but carb-loaded up to the max! The race started down by the Aquatic Park / Fort Mason. It was pretty easy to find and about a mile from my hotel.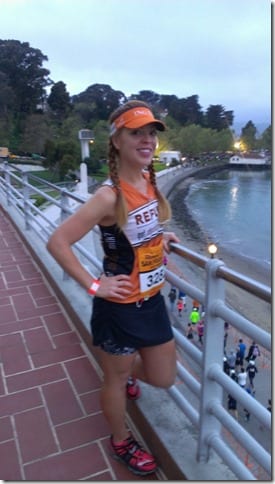 The RnRSF course was great! Sure it was hilly in some spots – that's to be expected in San Fran, but it was very pretty too.
Since I ran 11 miles yesterday and ate 11 courses at dinner I was running this race to enjoy the sights of San Fran, not for time (I would never run a hilly race for time hello). So, I stopped just before the bridge and asked someone to take my picture – I NEVER do that!
Running across the Golden Gate bridge was awesome! But, the sidewalk here is narrow and it's hard to pass people. Since I wasn't at my normal pace I was with people a bit slower than me and it was frustrating to have to slow down even more here.
But once we got to the other side of the bridge the view was AMAZING and I knew I already blew any chance of a decent time so I stopped again to take a picture.
My friend Dave was running near me at the time so I asked him to take a picture, but he was taking forever to figure out my camera! Or he was taking pics of me acting silly when I thought he didn't know how to work it…
Then, we waited even more for Steve to catch up so we could take an INGClass picture. Remember my peeps David from Run Like a Clydesdale and Steve from Marathon Train?
Gorgeous. Gorgeous. Gorgeous.
I finished in about 2:16 feeling okay.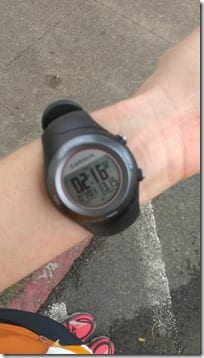 After the race I refueled with Chocolate Milk…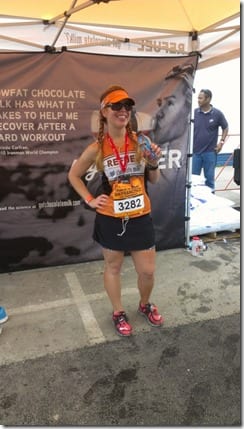 Refuel Chocolate Milk is at all Rock N Roll races so you can get some if you run one too!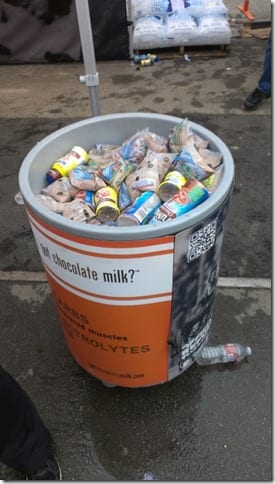 Speaking of chocolate milk…
Yesterday when I hit up the expo I stopped by the booth to say hello to the Refuel team and randomly spotted myself on the sign!!! It was embarrassing and awesome at the same time. They didn't tell me I was on it and I saw that same pic on the flyer in the swag bag!  Ha! I'm such a happy dork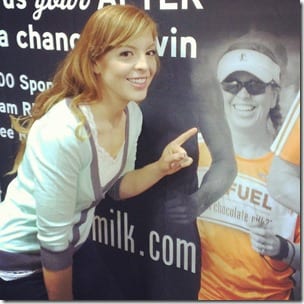 Question: What was the best thing you ate this weekend?
Fried.Green.Apples.