How's your week going? I kinda feel like it's speeding by!
Mid-morning I stalled lunch hunger pangs with a handful of cashews. You've seen them before
Lunch – I may turn into an egg soon because I cannot get enough of them lately! I made egg salad for lunch and paired it with tons of Sabra hummus and snap peas.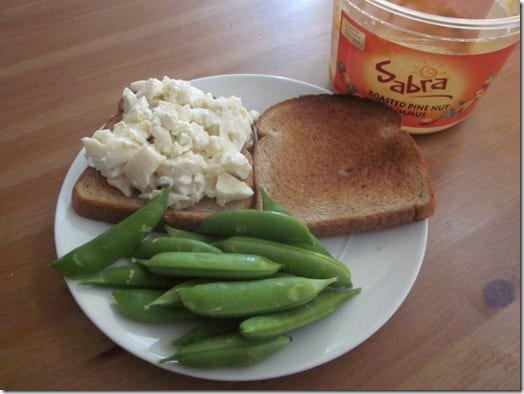 Then, I was on a conference call when the Cabot fairy delivered some food. The company sent me two of their new light cheeses.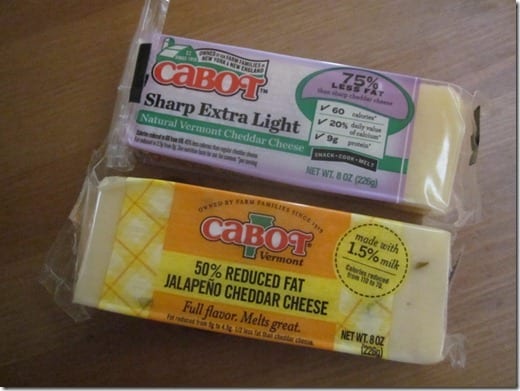 I'm digging the nutrition stats and ingredients: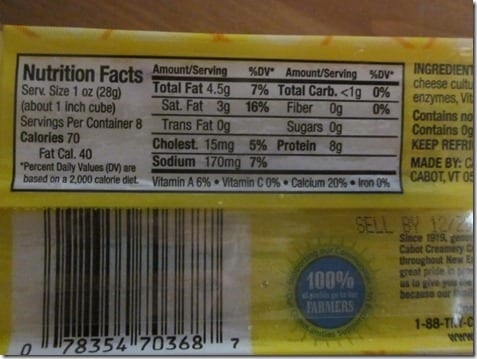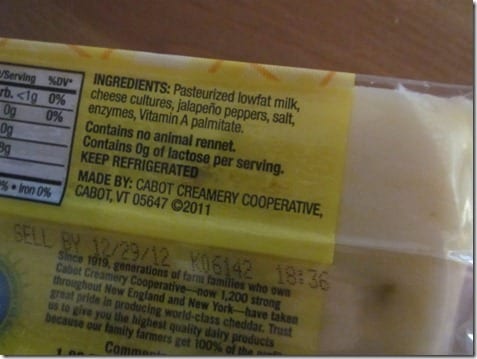 I opened the extra sharp one first. It wasn't as sharp as I'd like, but it was good. I'm excited about the jalapeno flavor too!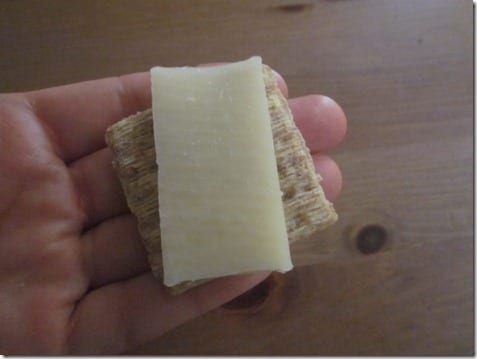 After work I did my usual unwind walk and rewarded myself with a bucket o'Sonic. I have a new order = half Sprite zero, half unsweetened tea with lime. Half the fake sugar, all the fun!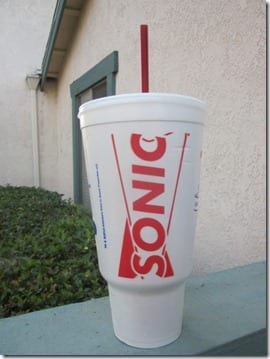 Winner of the Adora disks giveaway: Carly Swanson – please email me your contact info to runeatrepeat at gmail
Dinner – Since I'm still playing catch up with all the emails I got behind on when I was at Fitbloggin Ben made dinner and now we're enjoying dessert on the couch.  We opened a bottle of port from my favorite winery in Paso Robles, Rotta.
In other news, I am finalizing my travel arrangements for the New York Marathon and am kinda freaking out! I don't feel ready at all and it's only 38 days away!! I don't have a time goal, but I am super nervous about it. Marathons are really hard for me and I haven't ran one since October of last year (Long Beach). That race wrecked my body and my confidence. I think I'm going to run a practice race to get some jitters out. I don't have that long to figure it out!
Is it bad that when I drink wine I physically feel all the tension in my neck ache? Seriously. That's a real question.
Want to read something messed up?
(Because of the drought) Cow are now being fed junk food like ice cream sprinkles to maintain herds. 
wtf.
Bring on the wine!