Ben and I were obsessed with Planet Earth when it first came out. We watched it all summer and thought the bird mating DVD was super cute because we're perverts. One of the birds would rub his little home ( a branch) with a stick. He was trying to clean his place up to lure a lady bird. It's adorable.
I can't find that clip, but in this one a bird first cleans up the forest floor to give himself room to dance. When Ben or I clean we call it "rubbing my branch with a stick" for the other person. I did a lot of rubbing my branch today! You can check out the Bird Mating Dance here (don't worry, it's not that kind of video).
All the blankets are washed and ready for my family 🙂 And there's a picture frame with the picture that came with it still inside. I really need to get our wedding pics…
Lunch was soup, carrots, pita chips and toast.  I wasn't sure what I wanted  and soup and carbs are always a "yes" for me 🙂
In the afternoon I snacked on some trail mix and yogurt with this granola x5 or 6...we seriously need to get all this granola & cereal out of here. After my family leaves this weekend that will be the plan. Eat it or toss it people!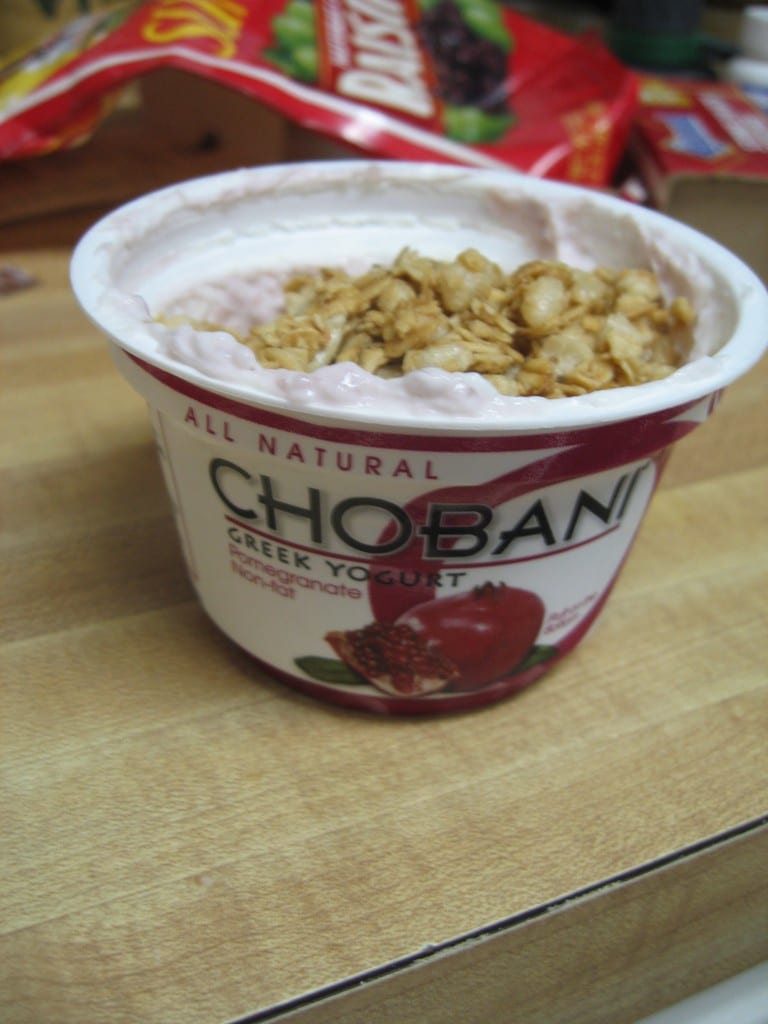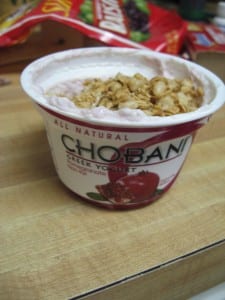 Dinner was many, many roasted brussels with falafel. Simple and delicious.
I topped off the night with a few pieces of Bliss. It really is.
I am embarrassed to say that I really want to see the last Jon & Kate Plus 8. I feel bad because I know it's really sad, but I'm still curious. Anyone else planning on watching it?
This week's Plans – So the Thanksgiving plan is my brothers and mom are coming here tomorrow and will be hanging out until the weekend. My mom and I will be cooking the whole she-bang together (normally we do a pot-luck with my family and everyone brings their specialty). I am a little worried about being able to pull it off!
Next weekend Ben and I are going to FL to visit his family. I don't know if I ever told you this, but Ben's dad is an artist. Like a for real artist, who actually makes a living off of it because it's soooo good. I didn't even think that happened anymore until I met him. Isn't that cool? Follow your dreams, you can do anything!
I don't think the pictures on the site do the pieces justice, but you can check it out here… Florida Wild Life Art