Hello! How's it going? How did your running go this week? Did you keep track/notes of your workouts?
I ran 19 miles this morning. It was smooth sailing running for the first 10 miles and then it got rough.
It can be hilly around here so by mile 11 the hills were really challenging. I felt myself slowing down and did take walk breaks on the super steep ones. I totally take walking breaks while running – when I tell people this they are super surprised. I don't get it. If I need to walk, I walk. If the hill is making my running slower than walking, I'm going to walk.
But I am trying to keep these walk breaks to times when I really truly need it. I am training for the LA Marathon and there are some big hills on the course. And I'm beginning to train to get faster so I do need to start building up my strength in this area.
:
Despite the walking breaks my time is okay. That's thanks to some fairly fast (for me miles) and the big win of the day was that I ended the run with about 4 miles that I tried to keep around 8:30.
19 mile run – average pace 8:43
Post-run – I felt wrecked and thirsty and super tight.
After my shower I grabbed some Simply Clusters for a snack and made a green smoothie.
Kinda random… I've sampled these at Costco two or three times and really liked them! But I didn't need them so I skipped it. Yesterday I was on a mission to buy these and that's the only reason I went there (of course it wasn't the only thing I left with).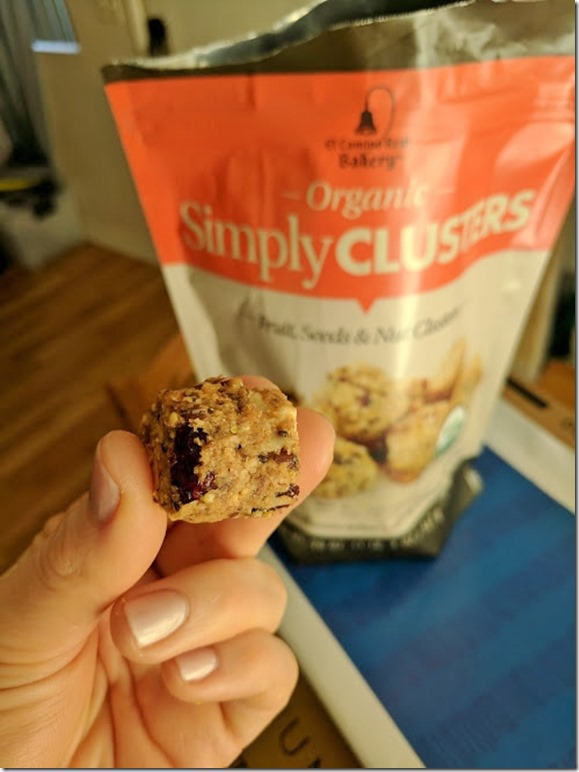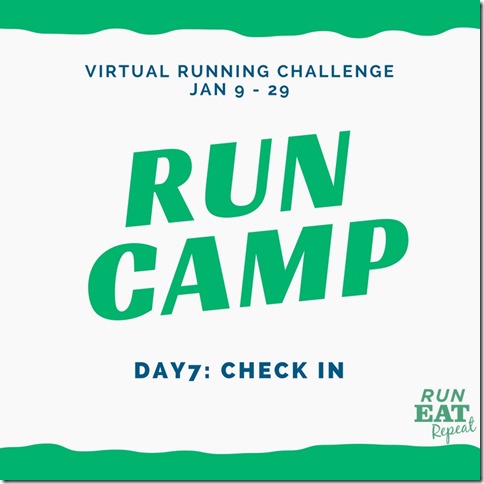 Run Camp Day 7 – Check in
We're done with week 1! Did you set your goals? Do you have a plan to crush 'em?!!
The best way to check progress is by recording what you are doing and how you're feeling everyday. So fill out the Running Log or record your runs however works for you. But, you gotta do it.
Tell me in 1 word: How was your week of workouts: Amazing / Good / Meh / Bad