I woke up bright and early to head to the beach this morning. Three days a week my running group meets at the beach a ways north. It's a drive, but weekend mornings are a breeze without traffic
I packed PB&J and PB&banana for Ben and I to share. Plus iced coffee of course!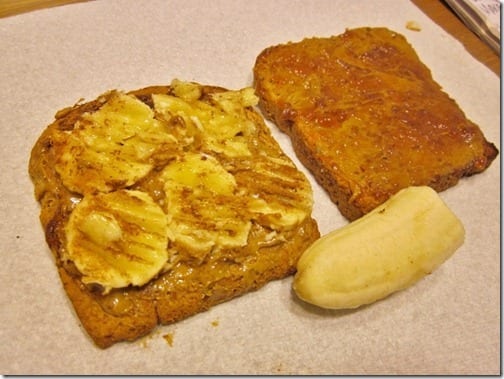 My group is training for a 10k on July 4th. Today was a long slow run with 6:1 – 6 minutes of running, 1 minute of walking for 70  minutes total. This group always does run/walk ratios – it's part of the program and works for them.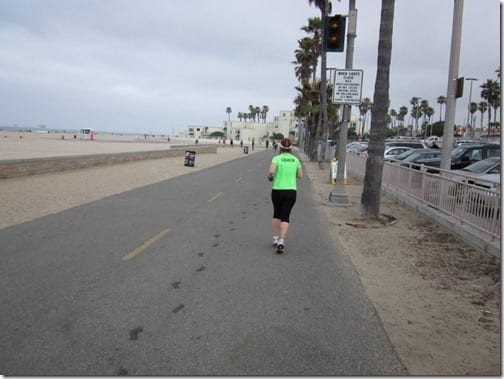 Ben came out to run with the group today! He stayed with us for about 20 minutes out before turning back. After finishing his first 5K Ben has been doing his own program and plans on doing another 5k before training for a 10 k! Note – this is with no pressure from me, he just finally got the running bug from being around it for so long!!!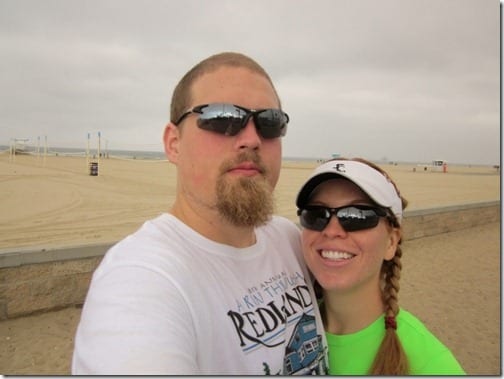 We contemplated going out for breakfast, but decided to head back home since we have so many breakfast foods. I added some more chorizo and a laughing cow to my Mexican stir-fry from yesterday.
After breakfast I took a shower and fell asleep for over an hour! Crazy – who am I? Anyways, now I have to catch up on my day – see ya later