This afternoon I wanted a snack that would last through my afternoon meeting. I went with a protein packed Siggi's yogurt… but it needed something. Hmmm. What does it need???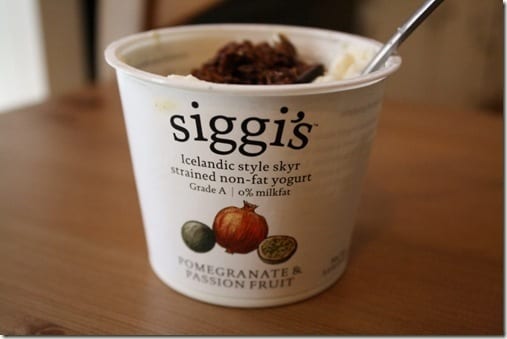 Happiness. In the form of chocolate granola…
I took some cucumbers with lemon and salt in a baggie to hold me over till dinner.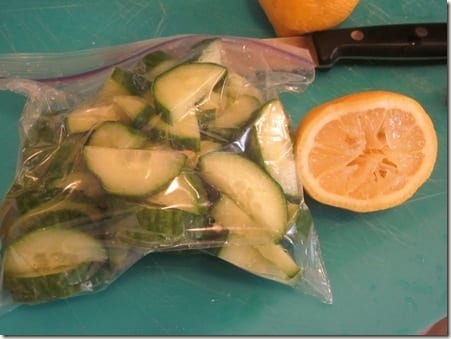 Then, I headed to a meeting for my Running Group. If you're just catching up, I am coaching a 10K running group starting next week! I met the other coaches (there are multiple locations). And we learned about stretching and strength for the upper body.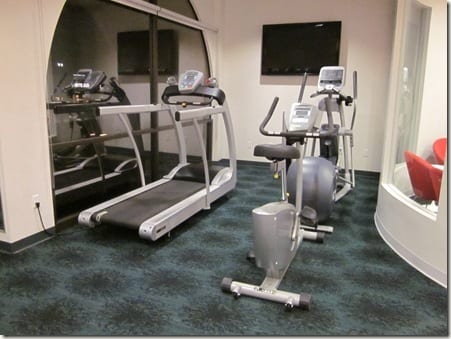 I didn't realize they were going to have pizza at the meeting! Score!
Pizza and Running, my two loves <3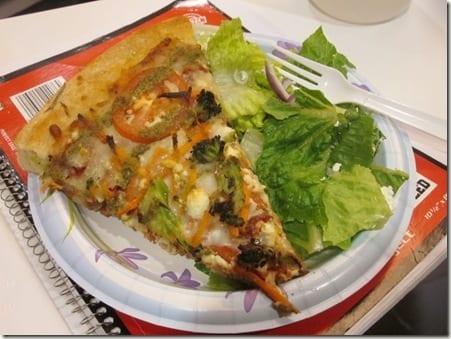 Now I'm cuddling on the couch with popcorn.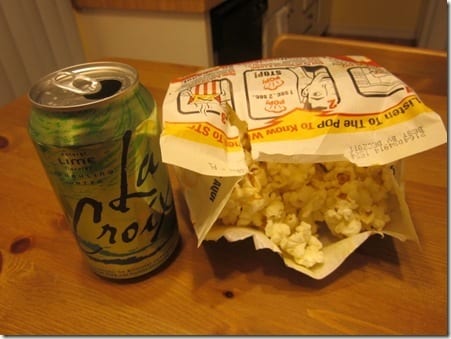 I'm not cuddling with Ben because he's doing a random boot camp he's making up as he goes along…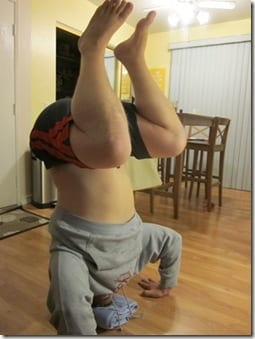 We really need a reality show. Not because we're cool, but because we're ridiculous.