Hello! How's it going? Happy October!!
I'm doing a round up of Running Tips and Motivation – if you have running advice to share please put it in this form. I'll share the best tips on Instagram and tag you. (If you don't use Instagram – that's totally fine too, just tell me in that section.)
Running Tips and Motivation Round Up
In running news… I ran a solid 12 miler and 11 miler this weekend. My back to back efforts should be longer – next weekend for sure!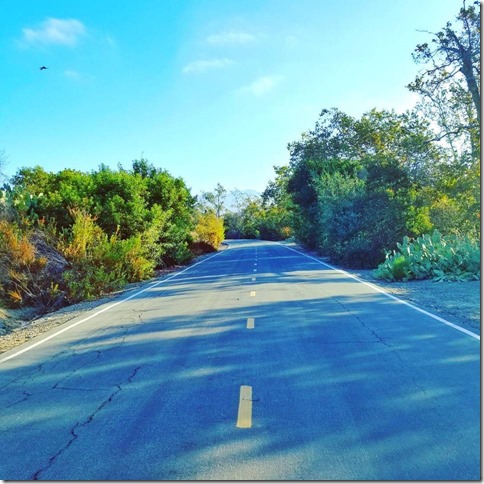 And I saw this on my run Friday… or should I say Fry Day!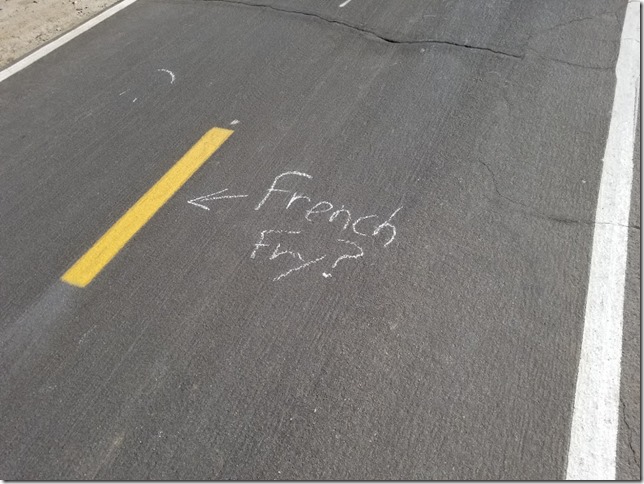 I'm giving away a race entry for two different Lexus Lace Up Races on Instagram right now! Check it out and enter if you want to c'mon down and run.
Race Bib Giveaway
Check out my Instagram for TWO giveaways for upcoming races!
Here is the Lexus Lace Up Palos Verdes Race Giveaway
Here is the Lexus Lace Up Riverside Race Giveaway
*The Giveaway is on Insta not in the comments here.
I did a live video of Facebook and Instagram today. Hopefully I can keep it up!
(This is from my video on Thursday at my parents' house.)
In the video I talked about my September Goals…
October Goals:
1. Run a strong half marathon. Take note of time/fitness/recovery
2. Wear invisalign when I'm at home all the time unless I'm eating.
3. Go SUP
Don't forget to share your best running tip or motivation here: Running Tips and Motivation Round Up Form
Question: What are your October Goals? How'd September go?