Running with a Face Mask Tips featured on Dr. Oz
Here is the Proper Mask Etiquette for Runners segment featured on Dr. Oz recently. It's from the episode – You Don't Need To Be Afraid of… – Covid Myths. You can watch more from that episode on the Dr. Oz YouTube channel (there's a lot of good info and updates for everyday tasks like grocery shopping).
Scroll down for more information and links to my favorite running masks.
Tips for Running with a Face Mask from Run Eat Repeat
Hola! I was on Dr. Oz this week. Yes, me – your friendly Mexican-American redhead runner & creator of Run Eat Repeat, Monica Olivas. And – Yes, Dr. Oz as in America's doctor, author, television host and Daphne's father (anyone else a super fan of the gorgeous Daphne Oz?).
The episode is all about the latest Coronavirus information and updates to make sure we're all doing our best to stay healthy and keep the people around us healthy and safe.
It would've been an honor to be on the show to talk about any of the areas I'm an expert in (see also: watermelon slicing & eating, best sunblock for marathon training, projecting your voice & more), but to chime in on Running with a Mask Etiquette is something I've done a lot of research on.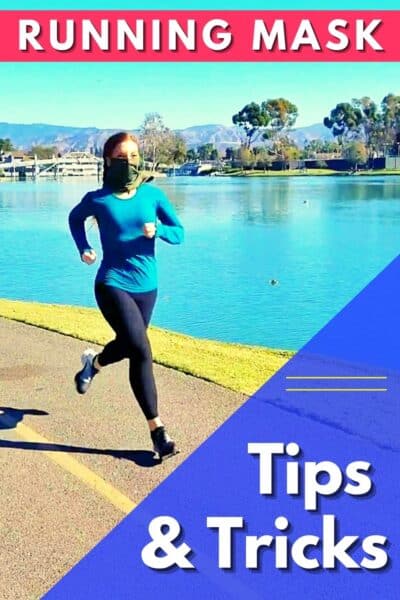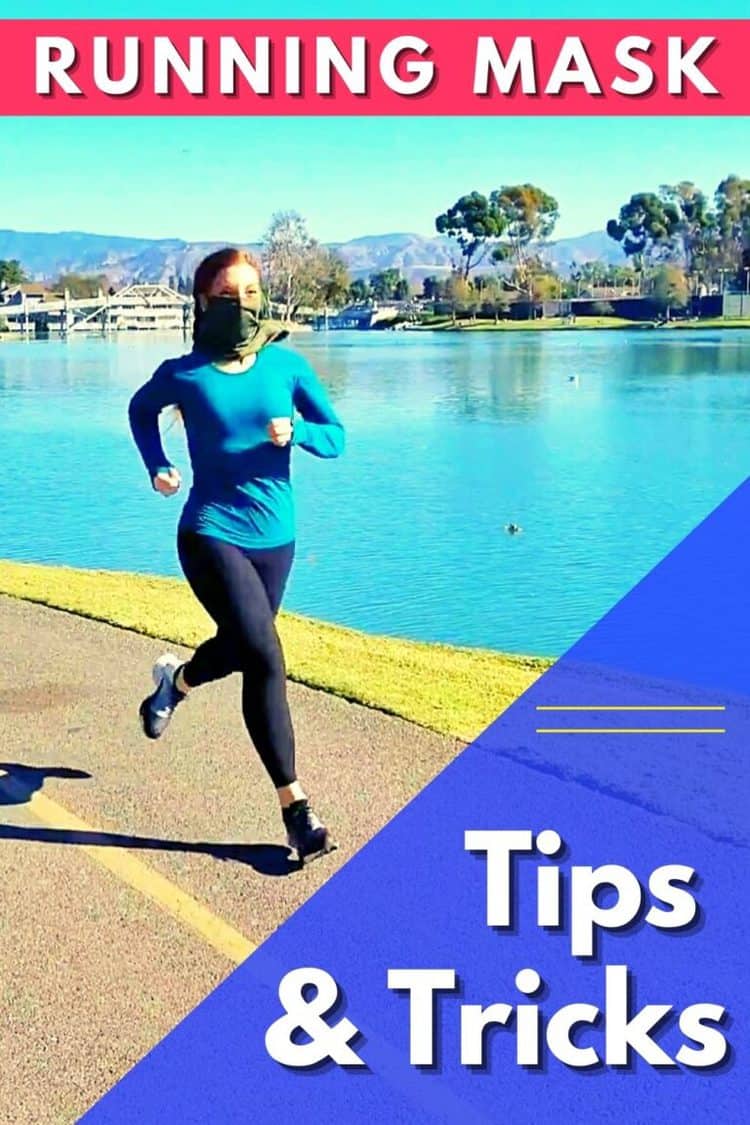 I consider myself very lucky to be a SoCal native and I love it here. But a lot of people love it here! And that means I'm often not alone while running in parks or on public paths. If I don't get out to run super early I end up passing other people. So I make sure I have a mask with me at all times and I put it on when I'm nearby other runners or walkers.
This way I don't have to wear it the entire time I'm running (specifically I don't have to wear it around my nose and mouth when I'm running alone). But if I see someone along my route (or hear someone coming up behind me) I'll have my mask handy to put on in those situations.
I know it's hard to run. And I know it's even harder to run while wearing a mask. So I've tried a lot of different masks for runners in an effort to find good options that are affordable and available to everyone.
I've posted about Running Masks a few times since the pandemic began – so I'll link to those posts below. But as with all information here and across the internet – always check with your doctor to find out what is best for your body AND in this case check with local authorities regarding the guidelines for your area.
Check out this post for more information on Running with a Face Mask: 
Face Masks for Runners – My favorite Face Masks for Running and Tips to help you stick with it.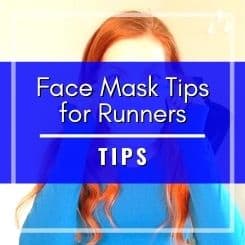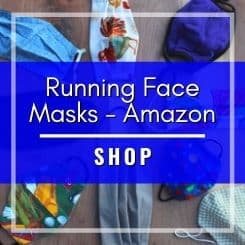 Keep Going with these:
Listen to the Run Eat Repeat Podcast on Apple Podcasts, Spotify, Stitcher or your fave podcast app!