I was in Hummus Heaven today, but let's start from the beginning…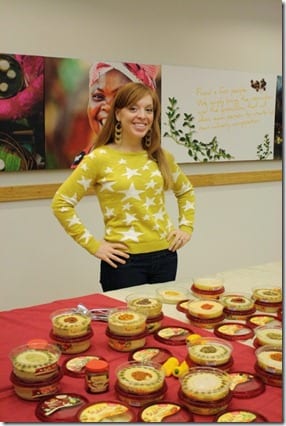 This morning the fancy van was back to pick up all the Sabra Tastemakers for our day at the factory.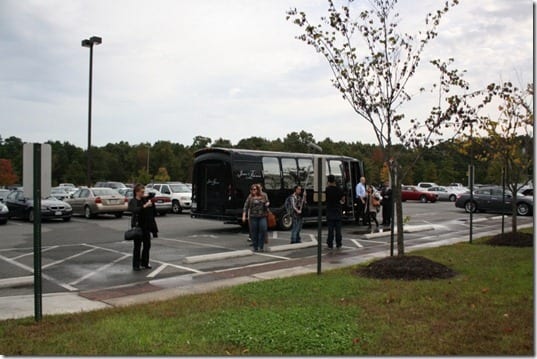 I wasn't sure what to expect, but I was excited (to eat hummus).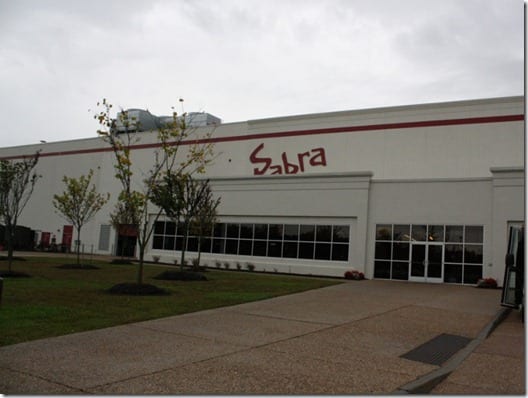 Breakfast was set out for us from Panera. I sat right in front of the pastries, but opted for a bowl of oatmeal with the most delicious granola and fruit.
I went back for some more granola and grapes after this
We ate while two of the Sabra employees talked about the brand's marketing and nutrition approach. It was really interesting! Only 14% of households in the US buy Sabra hummus right now. I am the 14% percent.
Debra and the Professor from Smith Bites put on a short food photography info session for us.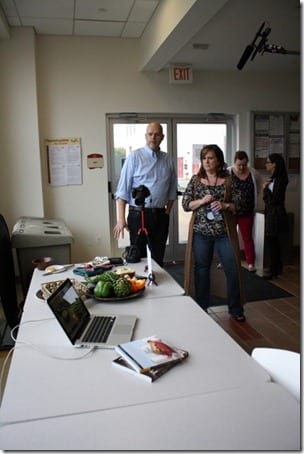 Did you know overcast days are great for taking pictures?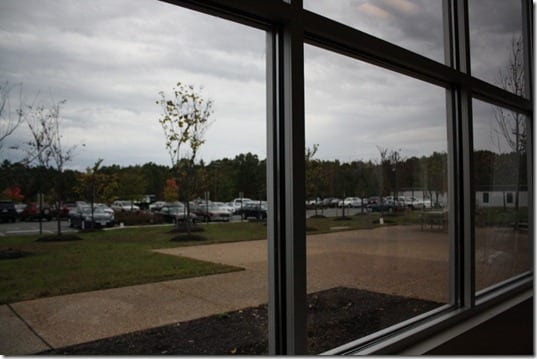 This is because they don't cast shadows or hard light on one piece of your subject.
We talked about lighting, plating and tethering.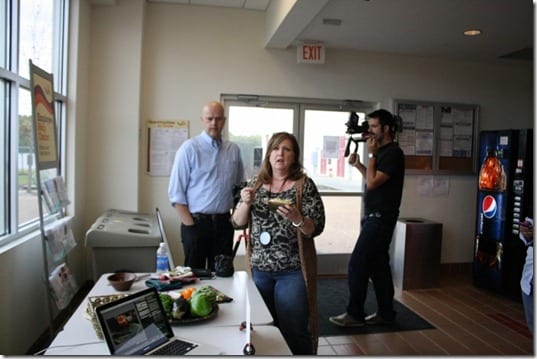 Food Photography Tips:
Use natural light when possible
Use smallish plates for your food photos. This makes it easier to capture and move around if you need to seek out better light.
A small white board is a low cost option to help bounce shadows.
Tethering your camera to your computer allows you to see the picture better right away and make adjustments. This is kinda fancy, but cuts down on editing on the other end.
Don't eat the props. (Okay, I just have to remind myself.)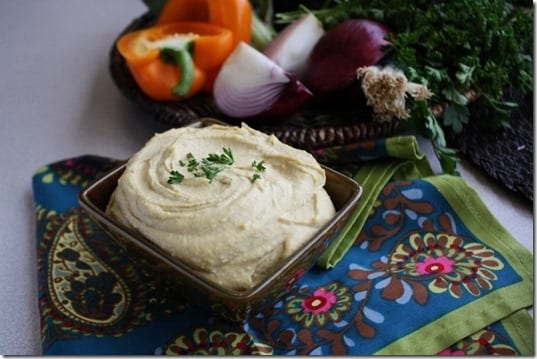 After our food photo session it was the moment I had been waiting for… TIME TO EAT HUMMUS!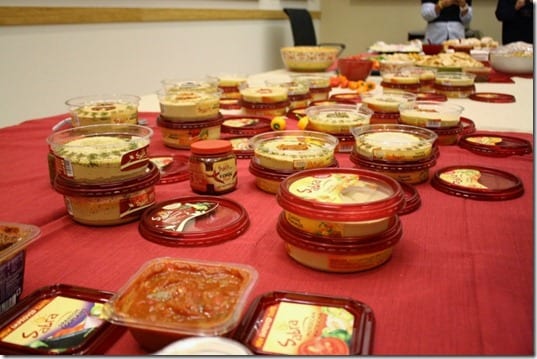 Sabra's CEO of foodology had us taste their original hummus fresh off the line (just made) and one that was made a few weeks ago. It's so weird but they tasted different! I think the 'older' one (relative) was better and the flavors were more developed.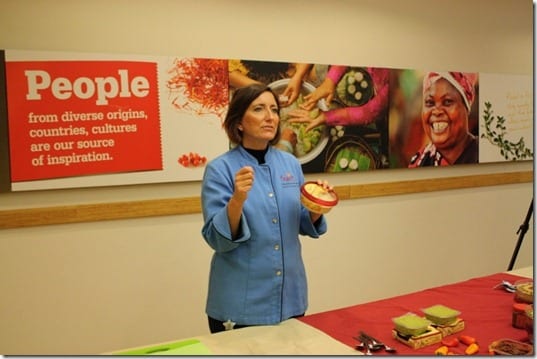 She says she starts eating hummus everyday at 8:30am (they sample each batch). How do I get that job?!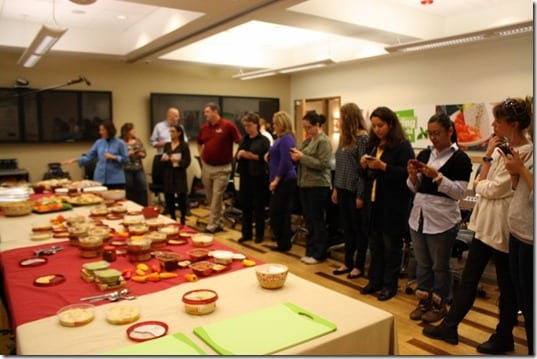 We had EVERY option of hummus, salsa, dip and a few recipes that used hummus to eat. There were flavors I knew were out, but not at my local store and ones I hadn't heard of! It really was hummus Heaven.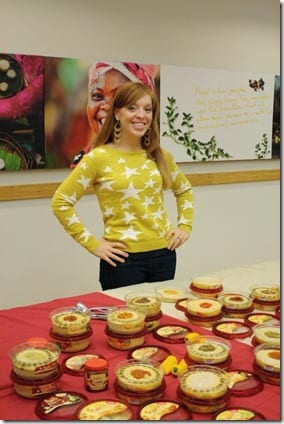 I was very excited to try their new-to-me guacamole and veggie dip. Truthfully, I wasn't in love with the guac, but I am a very harsh critic (um, my mom has two avocado trees and I'm Mexican) so I'll cut them some slack on that.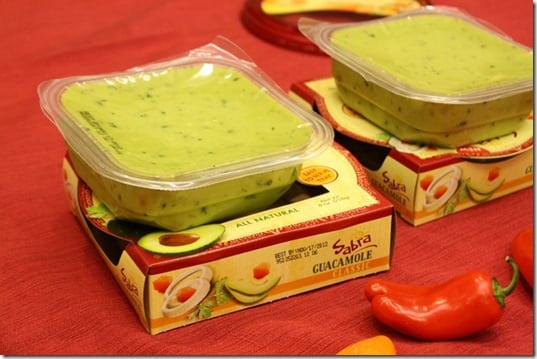 I wasn't expecting to like the veggie dip, but I did!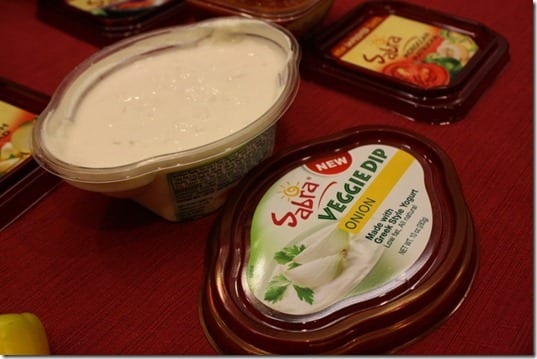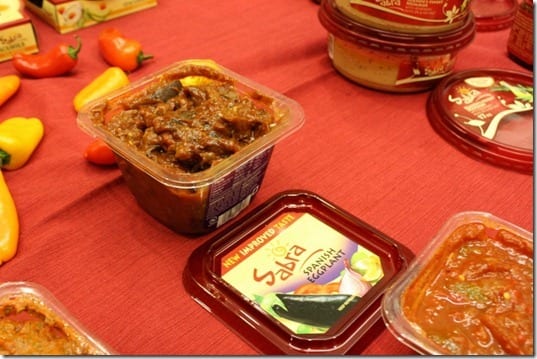 I also got to try their seasonal flavor – Rosemary. I think this one is tied with the Asian Fusion as my new favorite! Loved it. I also suggested they made a pumpkin hummus for their seasonal flavor next year – you guys have to back me up on this one in the comments so they try it.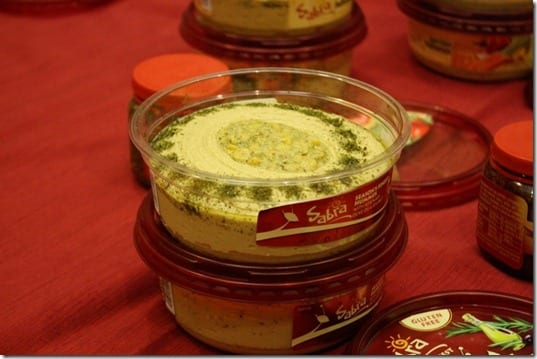 After some tasting I made a plate of food for lunch.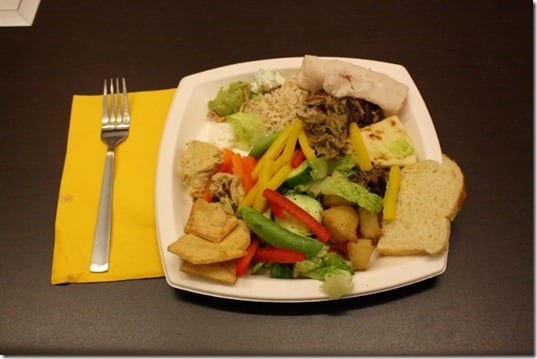 The chef made two desserts with Sabra Classic Hummus – a chocolate truffle and chocolate caramel pastry. The phyllo dough one had coconut and I'm usually  not a fan, but I loved it!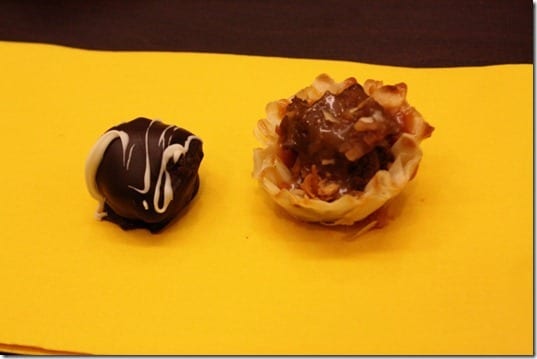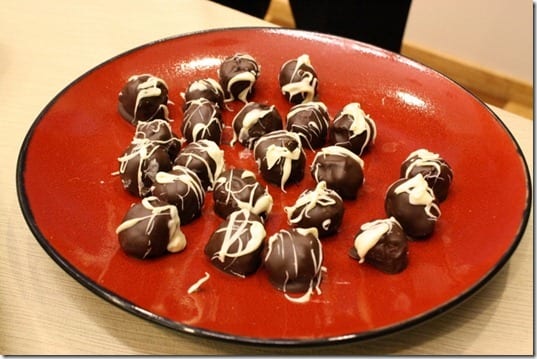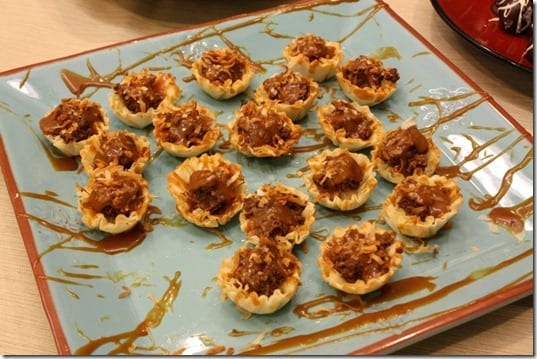 After our delicious meal we went on a tour of the Sabra factory, but first we had to get suited up!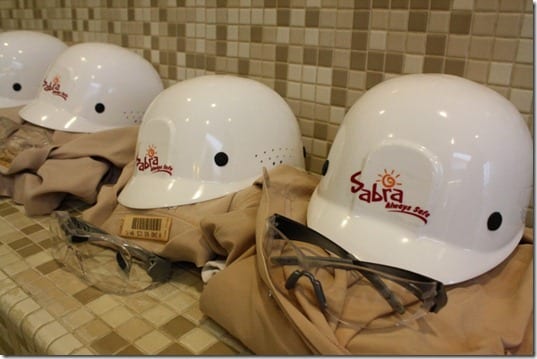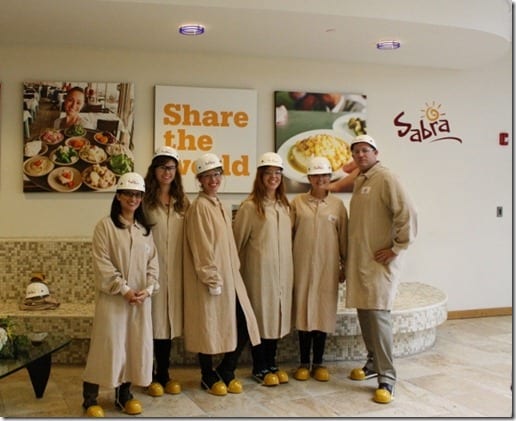 (We put hairnets on and had to take off ALL jewelry before actually going inside.)
There were no pictures allowed in the factory, so you'll have to take my word on it when I tell you that it smelled like mustard at one point and I saw a bunch of 2,000 bags of chickpeas that I considered stuffing into my suitcase.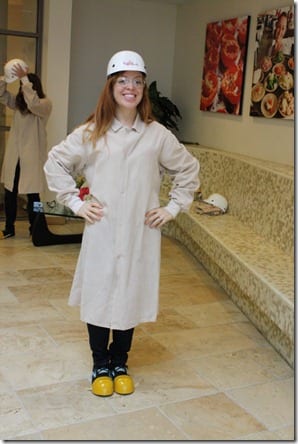 The day ended with a presentation from Heather of Spice Station.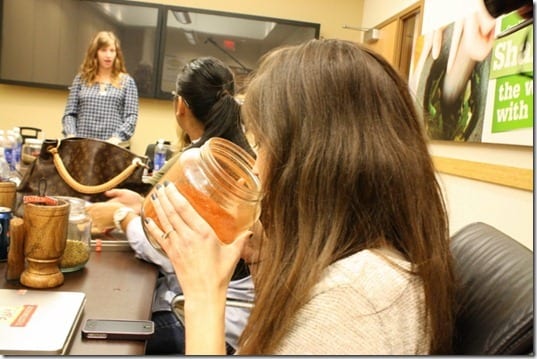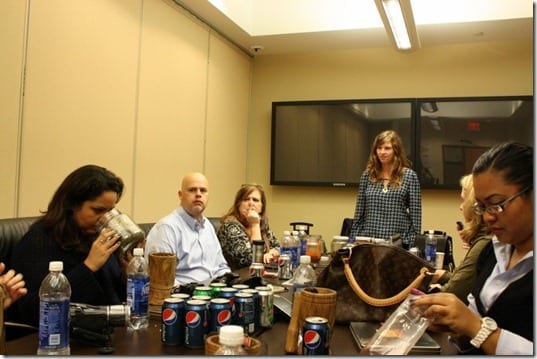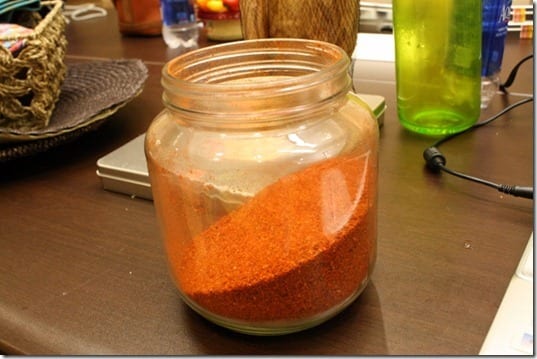 We even got a great pack of different spices that I can't wait to use. (Note: Those caused a little controversy at the security line of the airport, but it was funny.)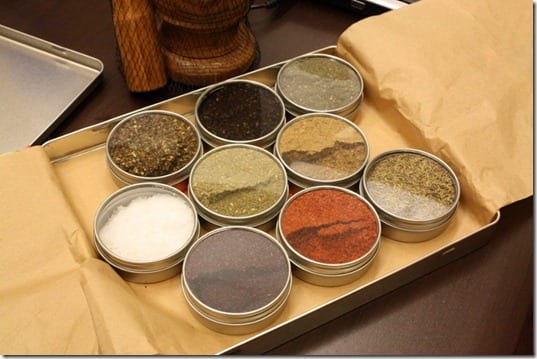 Sadly, that ended our day at Sabra and we had to say good-bye.
Even sadder, I didn't think to stuff my purse with a container of Rosemary hummus so I had to buy crappy airport food for dinner. Obviously, I needed the dark chocolate to console myself.
Now I'm blogging in the air on the way home. I had an absolute blast! I have been in love with Sabra's hummus for years (now it's the only kind I buy).  I am very grateful for this opportunity.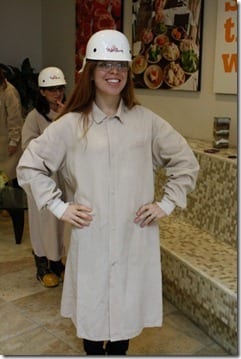 I also got to meet some amazing bloggers that are super cute and fun and know a lot more than me about cooking and fashion and life. We didn't take a group picture, but check out the blogs of the other Sabra Tastemakers if you have some time:
Question: What's your favorite flavor of hummus?