Hello! I have a little bit of a sad sunset to share… yesterday Ben and I took an evening walk on the beach. It was really nice because it had cooled off a bit (relatively).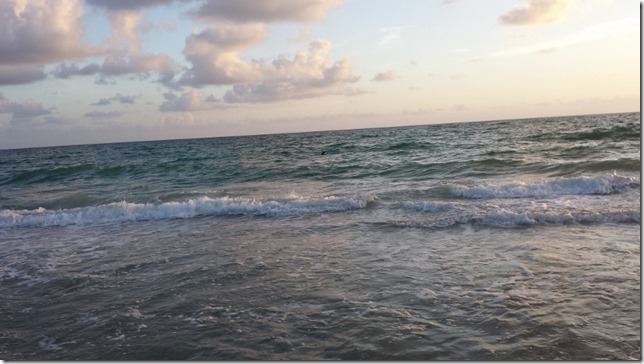 As we were walking along I spotted a dolphin. Other people saw it too and we gathered around to watch it. But it kept coming closer and closer to show like it was just being pushed in with the current.  People checked to see if there was anything we could do, but he was already in Heaven's ocean.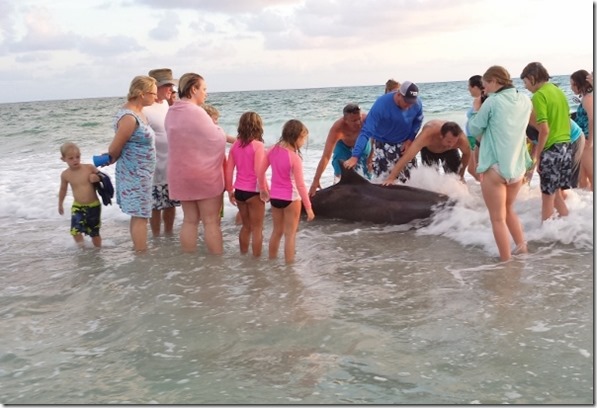 Very sad.
This morning I got up and realized it was almost 7am. Busted! I need to get up and out to run by 6am if I don't want to drown in my own sweat. But I'm on California time (not as in I'm fashionably late, but as in Pacific Standard). So that means 6am feels like 3am, which is NOT easy. I give myself credit for running at 7am as it is!
Anyway. I saw a very alive dolphin swimming along this morning and it made my heart feel better.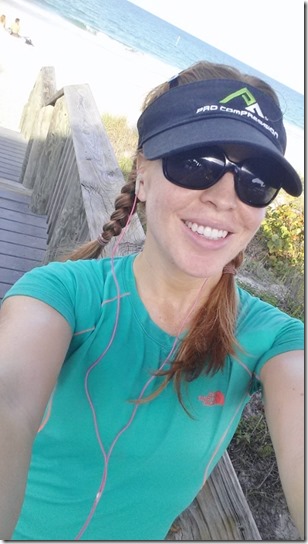 But it was ridiculously hot and after 10 miles in this heat and humidity my shoes were squishing full of sweat. Read that and think about it. My body was dripping so much sweat it ran into my (awesome) HOKAs and drenched them.
Then, I ate loads of watermelon.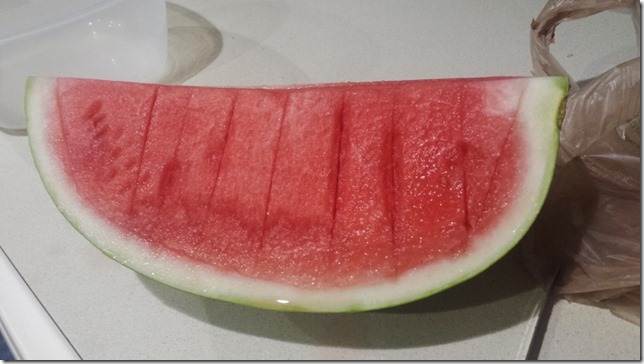 And in "my in-laws are really testing me" news…
Truthfully, my  in-laws are amazing and loving and awesome and very nice to me despite the fact that I'm probably the worst.
But my MIL made Turtle Brownies yesterday and made the whole house smell like happiness. And then when everyone was eating them they were raving, "Oh my gosh!!! These are amazing!" , "These are delicious!! Have you had one?!" and  "Sooooo GOOD!"
Of course.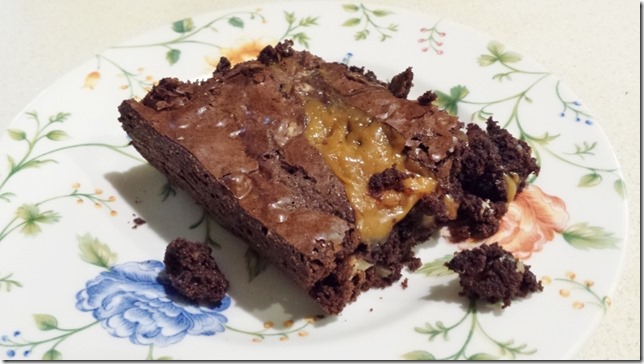 I had the tiniest little taste just to prevent a binge later and then sipped on Spark by the pool.
I really love the Fruit Punch flavor most right now. I'm trying hard to stay the course on the 24 Day Challenge because even though I'm traveling and exposed to major temptations, that is a part of life and I need to work with it and not make excuses.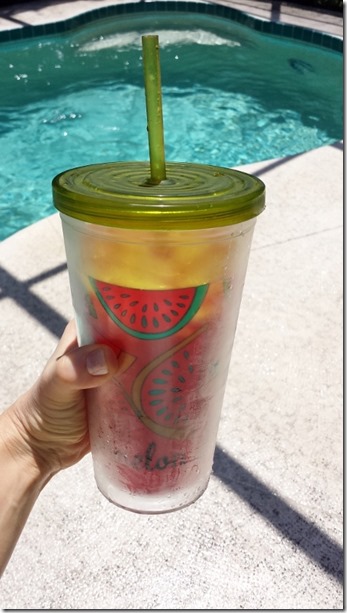 Question: When was the last time you watched a sunset? Ate a brownie?