Back in the early days of RER I was a big proponent of Meatless Mexican Mondays. But as I have changed over the last 5+ years, my views on life, liberty and the pursuit have changed. Aaaaand… I eat more meat. The end.
So even though this Mexican inspired dish isn't meatless, it's still healthy. Maybe I should start a Healthy Mexican Monday… Hmmm.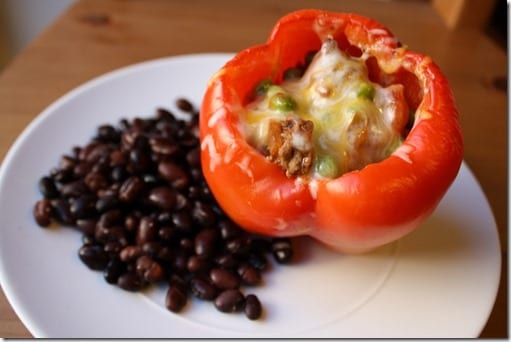 My trip to carnivore-ville is still in the exploration phase in that I am constantly on the hunt for new recipes and ways to 'healthify' things I considered not healthy.
I recently said that I NEVER buy red meat. It's just not my thing. But I am a liar. Because I spotted this organic lean beef on super sale and grabbed two of them. Normally I would use turkey for this recipe but this has very similar nutrition stats so it works. It doesn't matter what protein you use, just make it lean.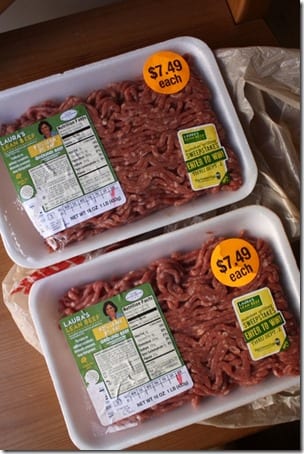 Healthy Salsa Stuffed Peppers Recipe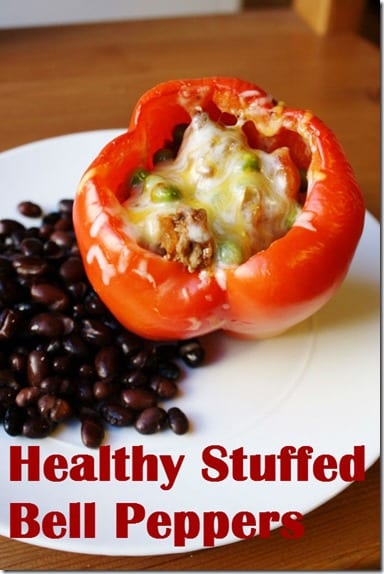 Ingredients:
1/2 cup onions
1 pound lean turkey, chicken, beef or soy crumbles*
1 jar of your favorite salsa
1.5 cups peas
1 cup roasted corn (frozen or canned work)
salt, pepper, garlic powder, Cholula (opt) to taste
4-6 bell peppers
shredded cheese
*Remember soy crumbles are often saltier as they've been processed to be 'ready to eat'. Taste before you add more to the mix.
Directions: Cook onions in a frying pan until translucent (use oil of your choice). Add meat and cook until done. Add peas, corn and salsa. Season with salt, pepper, garlic and Cholula to your preference.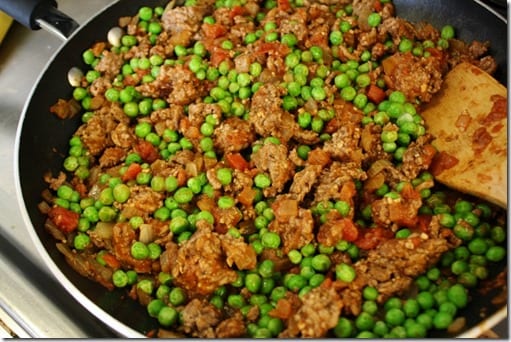 I used this TJ's double roasted salsa, it's not spicy at all. Normally I cook with Sabra salsa but I'm out. Anything that's not sweet would work.
Cut bell peppers to stuff. You can cut them in half to lie down OR cut the tops off and pull out the seeds.
Tip: Knock them on the cutting board a few times to get any wayward seeds out.
Stuff bell peppers and place in an oven safe dish. I only had 4 peppers and ended up with a lot of extra stuffing for burritos later.
Bake at 350 degrees for 15 minutes. Top with cheese and bake an additional 5 minutes or until cheese is melted.
Enjoy!
Question: Prices being equal – What protein would you choose?
I think I prefer turkey actually.