I spent my morning training for my new personal training job. I have some more training tomorrow and I'll share more then.
I was done about 1pm and was HUNGRY. I considered going home to make something, but I knew I'd just eat the entire kitchen and thought grabbing something would be better. It was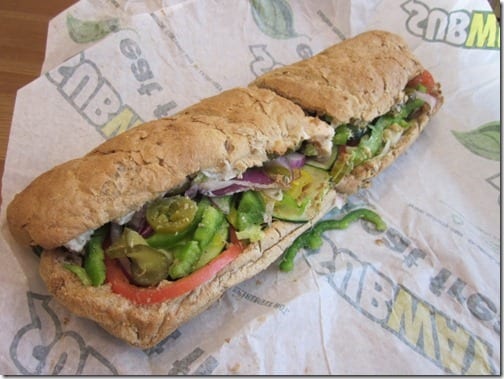 Today is the She Runs L.A. event!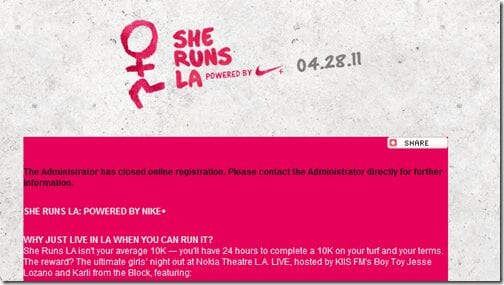 She Run LA is a 10K where girls from all over the US will be running on their own turf. If you're local you can attend a big party in Los Angeles tonight!!!
I can't be there in person since I am coaching a group tonight, but I'm running in spirit. They sent me the official She Runs LA shirt. Super cute!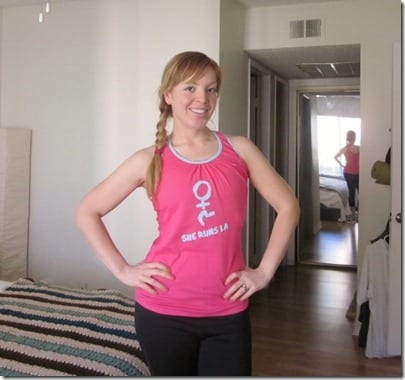 I never wear tank tops to run because I don't want to get freckles on my shoulders. But, I'm going to have to make an exception for this pink shirt. Love it!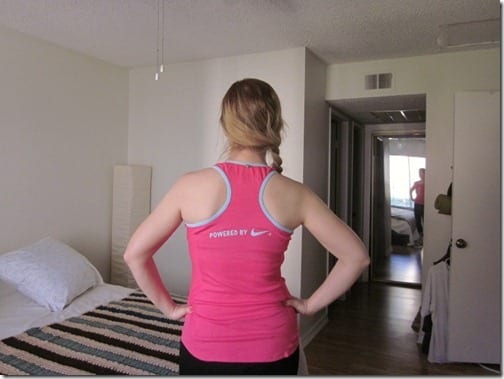 See? Freckles.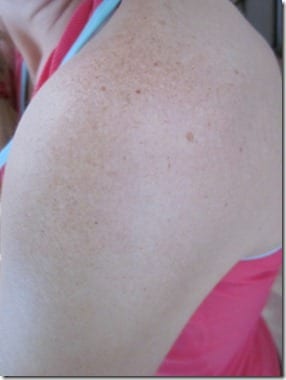 Do you know how hard it is to take pictures of your freckled shoulders?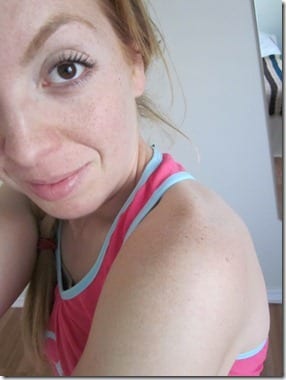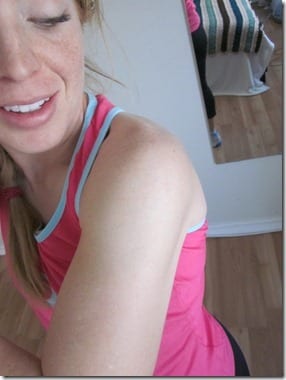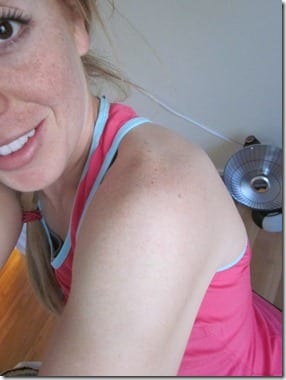 I don't mind a little bit of freckles, but I will turn into one huge freckle if I'm not careful!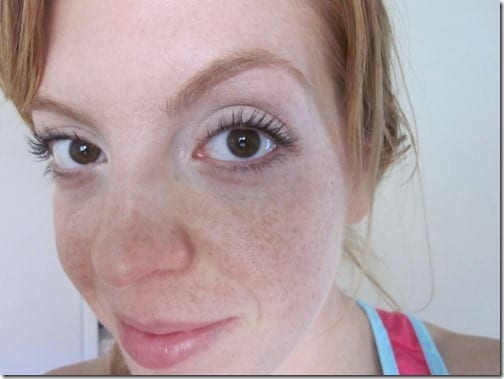 Okay, I've got some writing projects to attend to then – running group! See ya later