Even though I don't think I really got on east coast time last weekend, I swear I'm still on Florida time. Or maybe I'm just feeling like a Florida retiree and want the Early Bird Special because I was ready for dinner at 5pm tonight!
This was just random leftovers from Tuesday night – chicken, brussel sprouts with mushrooms and delicious garlic cheese bread.
I don't mind an early dinner though. When I was little I remember my Grams watching the Golden Girls. Funny enough I thought she was as old as them then! Sorry Grams.  Anyway, they remind me of my Grams and I want to hang out with them
(Can someone please photoshop me in there? thanks)
(source)
I was recently invited to try one of Silk's beverages. Since I already use their Vanilla Almond milk on a daily basis in my iced coffee and for smoothies I wanted to try something new. I went to the store with Ben tonight and let him choose the kind he wanted. We got Silk Fruit & Protein in Peach Mango.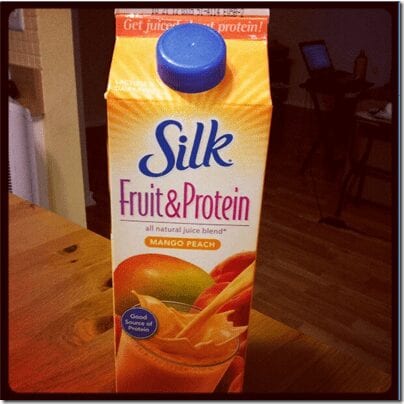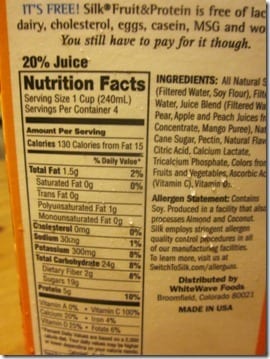 It's good straight up and reminded me of Mango Lassi. So, I decided to make  one! Well, it's not exactly a mango lassi, but it is a delicious
 

Mango Smoothie
1 cup Silk Peach Mango Juice Blend (or Vanilla Almond Milk)
3/4 cup frozen mango
1/4 cup plain Greek Yogurt
Blend. Enjoy!