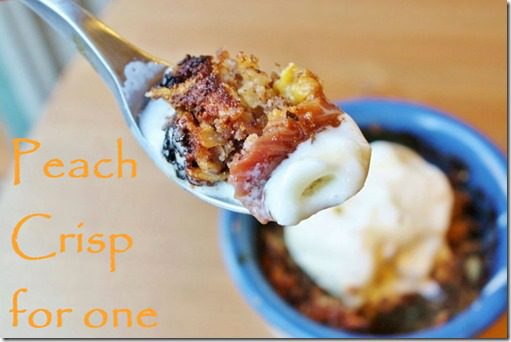 I am obsessed with the south. Unfortunately, my southern accent isn't coming along too great no matter how many times I watch Gone With the Wind. (It should be noted I wrote "Gone with the Wine".)
I dream of being a southern belle instead of SoCal accordion.
A long time ago someone told me, "You're a peach!" as a compliment and I thought it was very southern and cute. Unfortunately, I don't think I can pull that phrase off, but I can pull off a healthy peach crisp so that's what you're gonna get…
Peaches are plentiful and delicious right now so buy a few. Eat one. The, make a peach crisp with the other.
Skinny Peach Crisp for One Recipe
Ingredients:
1 ripe peach

1.5 Tb. flour

2 Tb. oats

1/2 Tb brown sugar

dash salt & cinnamon

1 Tb. coconut oil (or butter)
Directions: Heat oven to 350 degrees. Slice peach and place in sprayed ramekin.
Mix the rest of the ingredients and place on top of peach slices.
Bake until your kitchen is as hot as the south in July. Oh, that might just be my old oven.
Wait! Top with ice cream. It is the proper thing to do you know. I have a honey vanilla ice cream that's pretty killa for vanilla.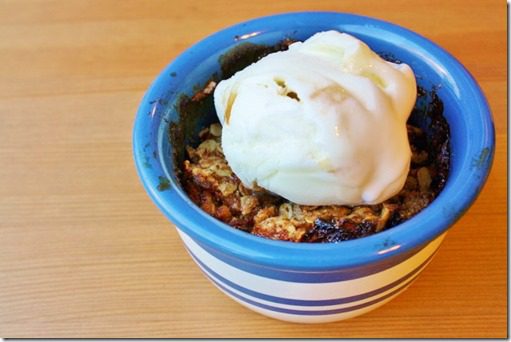 Enjoy while in a rocking chair on your porch.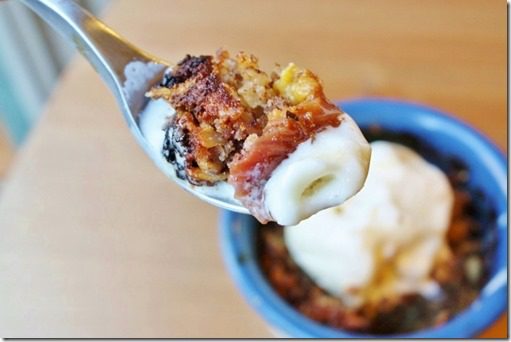 Question: Have you actually watched all of Gone with the Wind? I think it's like 4 hours long or something??