Hello! Since I mentioned it was "Shamrock Shake Season" I got a few comments about them being a little high in calories. Yes. It's true, but it's okay.
Listen, I am all for 80% healthy eating, 20% Fish Fillets and Shamrock Shakes.
And/Or being responsible 80% of the time, partying 20%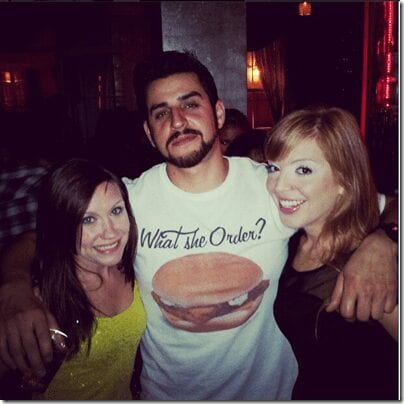 EVERYTHING in moderation. Shakes included.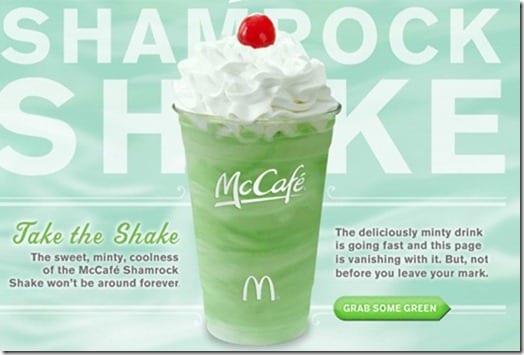 I don't see anything wrong with enjoying a REAL shake every now and then.
But for those of you that want one everyday and twice on Sundays, here is a Skinny Shamrock Shake Recipe to enjoy Monday through Friday…
Ingredients for one Skinny Shamrock Shake:
4-5 Milk Ice Cubes
6 oz vanilla greek yogurt (one container)
1/2 scoop vanilla protein powder (my scoops are really big)
1/2 cup frozen spinach (or big handful of fresh)
1 or 2 packets stevia / sugar / your choice
3/4 – 1.5 cup milk
couple drops peppermint extract (<1/8 tsp)
I used frozen spinach to make the smoothie green. You can use fresh spinach or green food coloring. I like keeping this on hand because fresh spinach goes bad fast in my fridge (I am not the biggest fan of spinach salads lately.)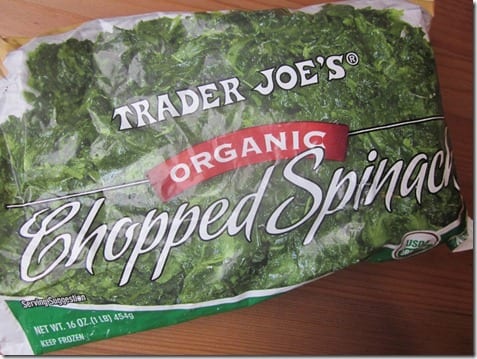 Protein powder: I have been using this Whey protein powder for my smoothies and in that Cinnamon Coffee Cake Recipe. I love that it tastes pretty good and you can buy a lifetime supply at Costco for a decent price.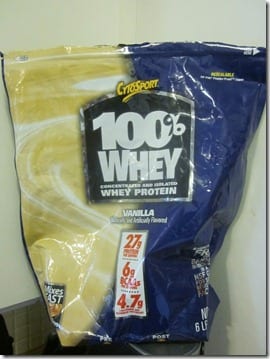 The key ingredient: Peppermint Extract! Add this to your favorite vanilla protein shake to make it shamrock-y.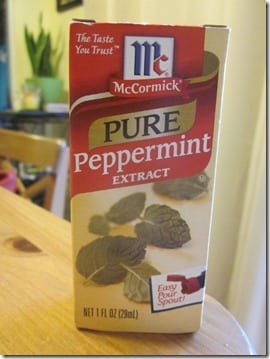 In addition to the peppermint – a real McDonald's Shamrock Shake is THICK. I know some of you like it thick. Or at least I hope you do?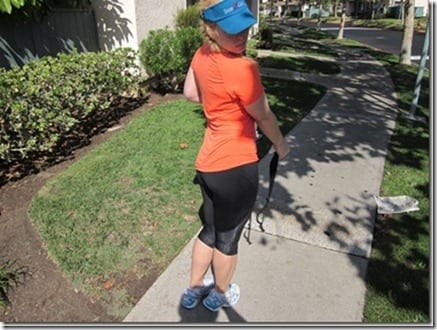 Anyway, to make the shake THICK use 3/4c milk to start and add a little bit at a time until it's your desired consistency.
Just the Tip Tuesday: I make milk ice cubes for my smoothies to avoid watering down my shakes and iced coffee. These are almond milk, but I switch it up based on what I have. I used almond milk ice cubes, but cow's milk for the liquid in this shake.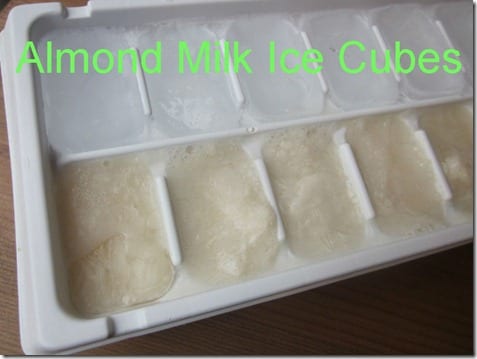 Directions: Blend. Slurp. Enjoy!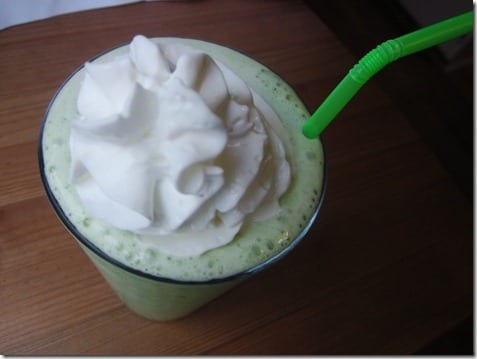 Question: How do you balance a healthy lifestyle with indulgent treats?
I try to stick to 80% healthy, 20% FUN but sometimes that scale tips in the wrong direction.