This morning the forecast predicted snow, but I really really wanted to run outside. I love the outdoors and am so sick of having to stay inside 🙁
I put on layers and layers of clothes and went out to brave the cold. My knee started hurting around mile four and then it started to snow. So, I turned around and headed back home. I did 7 miles total – they were very slow, I averaged almost 9:30 miles. It's kinda discouraging, but I'm considering taking a week off of running after the half next weekend and then starting a speed plan.
I cannot believe I was running in the snow! I felt so hard core I was smiling. I am going to look back on this whole Maryland thing as a huge life experience (but I'm still counting down the days…).
Before I left I had some cereal.
While I was running I thought about breakfast I really wanted a Panera bagel. So Ben and I hit up Panera at the mall after a quick shower. But by that time it was after 11am and I just went with lunch. I got the  "choose two" with their new salmon salad and black bean soup. Salmon and tuna are the two reasons I am not a complete vegetarian, every now and then I love it (and I don't feel that much sympathy for fishies).
We also split this chocolate chip cookie.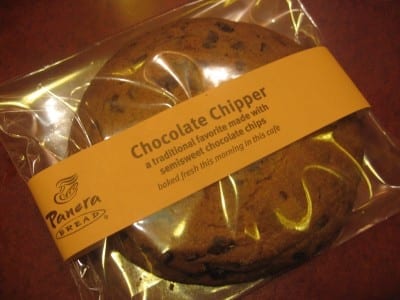 We walked around the  mall and got Ben a complete make-over of clothes! He's got a business conference next week in California (that's part of the reason I'm going to CA next week) and wants to look spiffed up 🙂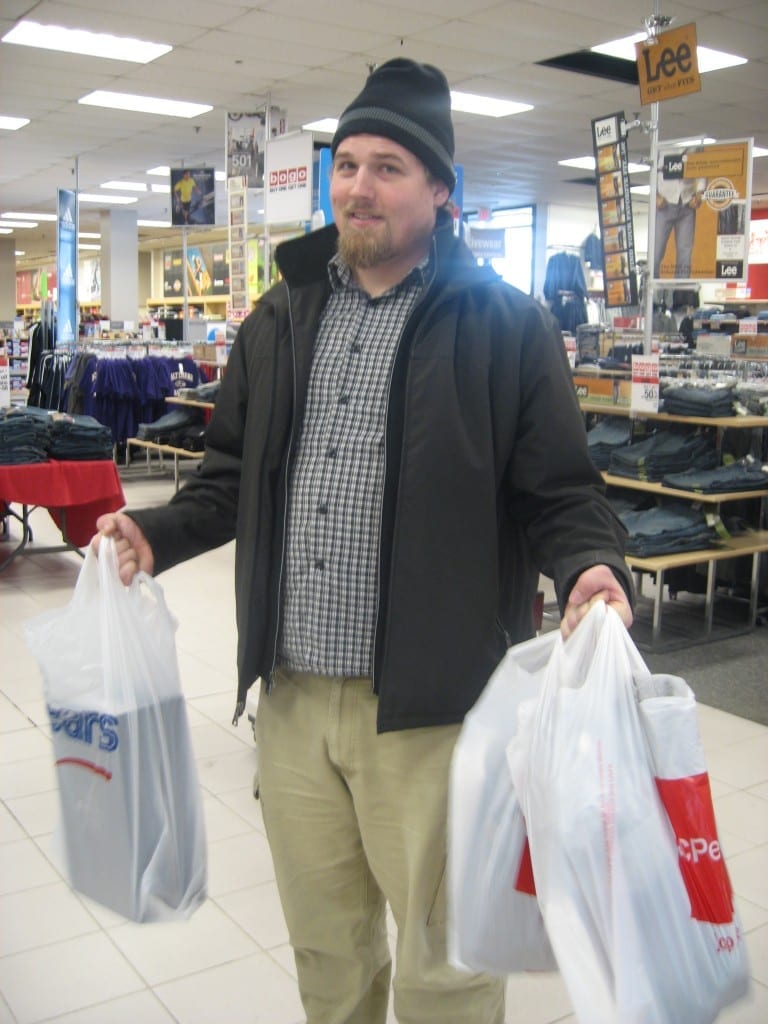 When we left the mall it was a winter wonderland! Snow is so pretty as long as you don't have to actually be out in it.
Here are a few short answer anonymous questions:
Question: What was the scariest moment of your life?
Monica: I am a big scared-y cat actually. So, I kinda have a long list of smaller type scary experiences. So far the scariest is how  I felt before the two marathons I ran. The day before, and up until the actual starting line, I was so scared because I didn't feel ready and wasn't sure what was going to happen!
Question: Do you track your sugar in take?  It seems like you take in a lot!
Monica: No, I don't track my sugar intake. I realize I eat a lot of sugar and it's something I would like to work on.But, I do not want to keep track of my sugar intake specifically.