Today is National Popcorn Day!
I LOVE popcorn. Love it. Always have. I'm not a super big salty snack person (sweet tooth all the way!) but popcorn is my #1 salty weakness. Every time I go to Target and smell that buttery deliciousness I stand frozen in the middle of the aisle debating whether I should or shouldn't get some. (Yes, people stop and stare, I've come to terms with it.)
Anyway.
Today is National Popcorn Day! And any time I have an excuse to eat a food I love I do it up big!! So, I combined two of my favorite things – popcorn and sriracha to celebrate.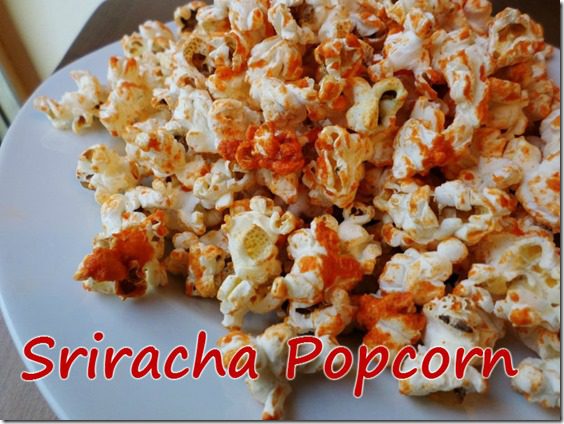 Sriracha Popcorn Recipe
Ingredients:
1 100 calorie bag of popcorn (this is all I had, if you have normal sized bags triple the sauce below)

1 Tb. Sriracha*

dash: salt, garlic powder, squirt of agave

1 tsp. nutritional yeast (optional)
*I know a lot of people say they love Sriracha and then put 2 pin sized drops on their eggs because the spice is too much. If you are afraid of your tastebuds getting upset, use half but I can't guarantee the deliciousness of that version.
Directions: Pop corn. Mix ingredients. Toss sriracha sauce in a gallon sized plastic bag with popcorn. Eat.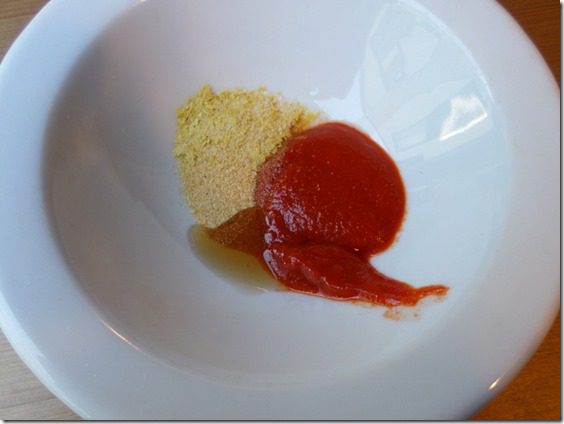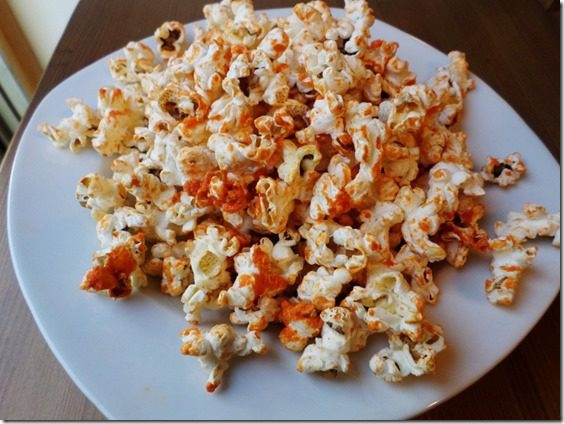 Question: Do you like butter or kettle corn? Vote!
Run SMART Goals
Fill out this form to get the SMART Running Goals worksheet to your inbox!