Happy Monday!
Let's do a quick recap of yesterday…
I did 9 miles and wore my fuel belt instead of taking my hand held. Coach Steve thinks it throws off balance. I used to use this fuel belt for all my long runs until I got the hand held. I didn't like it because it's so heavy, but I only filled up 2 bottles and it was great!
Post-run: I refueled with a banana pancake and a chocolate chip pancake. I bought mini-chocolate chips this week and have been putting them in everything (like my mouth…)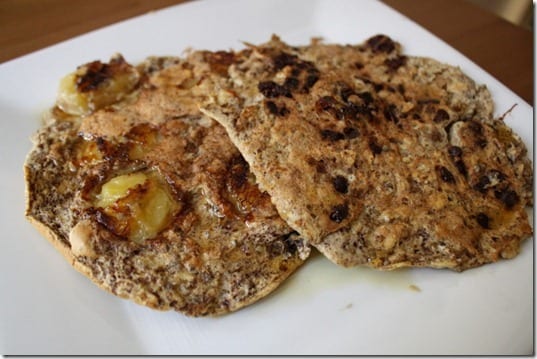 Then, I headed to my mom's where I was greeted with tamales.
On the way over I text my mom the ingredients for Jenna's Shrimp and Rice casserole so we could make it for dinner…
Pan dulce for dessert…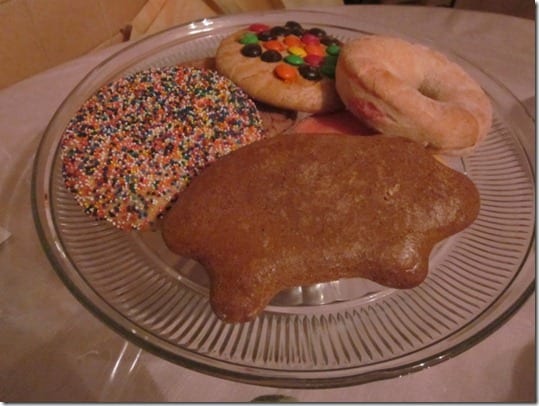 Then, we headed home where I stayed up too late watching the Real Housewives of New Jersey. I am an addict. <- But, I didn't eat anything while watching it, so that is a small victory for me
Since I ran on Saturday and Sunday I'm taking today as a rest day from running – but it feels weird to my body.
Here's my plan for the week:
Monday – walk, stretch

Tuesday – Speed work

Wednesday – Strength / yoga

Thursday – Tempo

In Florida:

Friday – Easy 4

Saturday – LR <- not sure what the family's plans are so I'm not sure if I'll have 3 hours to run.

Sunday – Rest.
I am leaving for Florida Thursday night and coming back Monday. So, I have a lot to get done before then! Aaaand I hope Isaac is gone by then?!?!?!?!
Monday Mini- Goals for 8/27/2012:
Plank a day, walk a day
Brush teeth at 8pm
Don't let emails pile up
Question: What are you mini-goals for this week?
Run SMART Goals
Fill out this form to get the SMART Running Goals worksheet to your inbox!