Ben was itching to get outside today and I'm always down for a walk so when he suggested a hike I jumped at the idea. It was right around lunch time so we packed a lunch and found a hiking area with picnic tables.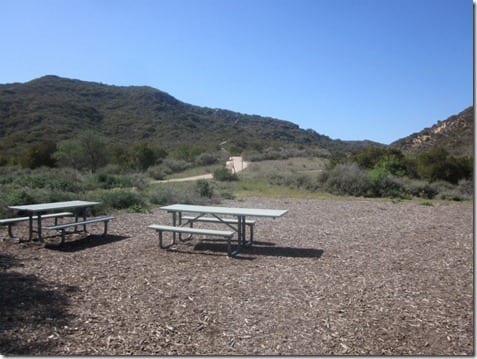 I packed a salad and Pirate's Booty. I love me some booty!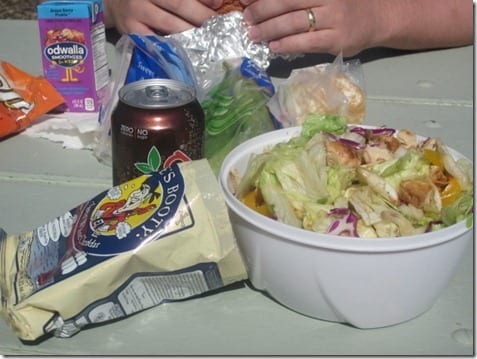 Question: "What's a pirate's favorite letter?"
(answer at bottom of post)
We started at the Nix Nature Center in Laguna Beach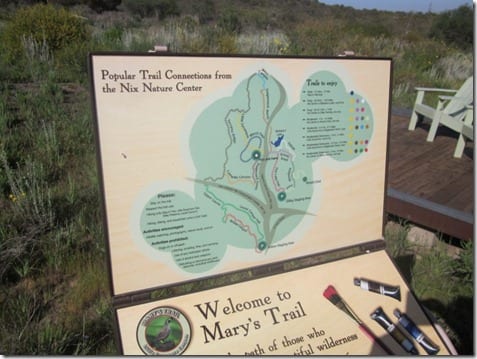 Today was absolutely gorgeous – sunny, 70s and clear. But not clear of wires. Even though we were in a very open hiking area it was near impossible to take a picture without an electrical wire in it!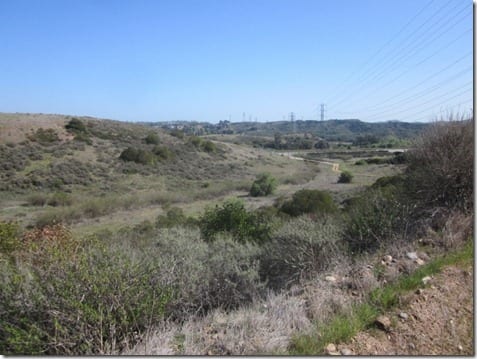 I was having a good time chatting away with Ben when we suddenly heard a very loud RATTLE noise coming from the bushes. There was a rattle snake in the bushes on my left and he must have been close because it was LOUD.
It shook me up for the rest of the hike as I was racking my brain trying to remember what my first aid training taught me about rattle snake bites. I think it's "stop, drop and roll". Wait, that doesn't sound right…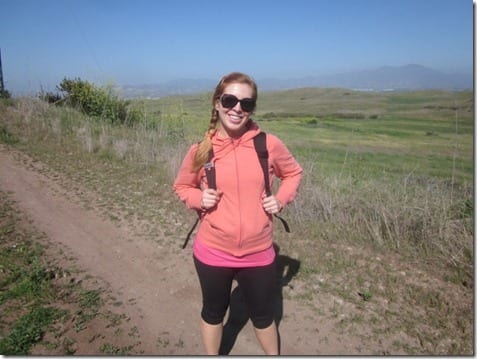 We decided to turn around 30 minutes out instead of doing the entire 2 hour route so we could get other things accomplished. Ben and I split this sample I got at the Natural Products Expo. It was good, but small.
And I would like to formally welcome green smoothies back into my life. I haven't been eating these because I'm still not in love with my new protein powders. But after a quick sales pitch from the Spirutein marketing lady at the expo I'm back on the bandwagon!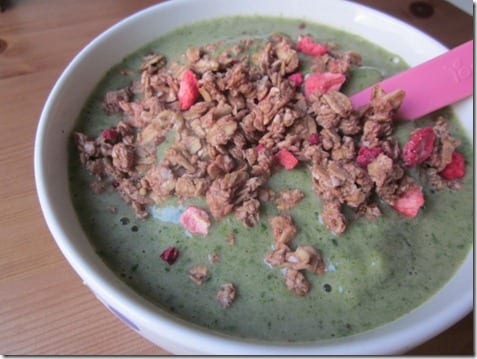 Dinner was a broccoli slaw scramble and sweet potato fries.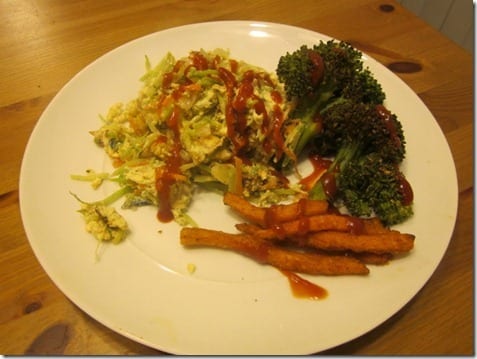 And my Sunday Set Up for the week:
I went to Costco yesterday so we have tons of veggies and fruit (even little watermelons!). My week will be busy, but I'm hoping to catch up on everything by Wednesday.
Exercise plans:
Sun: Rest

Mon: 6×1 speed

Tue: 6 miles easy, strength

Wed: Tempo

Thur: Yoga

Fri: 5 miles, easy

Sat: 18 miles with last 3 at MGP

Sun: Rest
"What's a pirate's favorite letter?"
A: You think it's Arrrr, but it's really the Sea.
Question: Got any snake stories to share with the class? Pirate stories??