This post brought to you by Summer of Groupon. All opinions are 100% mine.
Hello! I had the best intentions to get all my work done early today so I could have an early Happy Hour, but my computer decided to take an hour to install updates/restart/la-di-da right now. Is that random?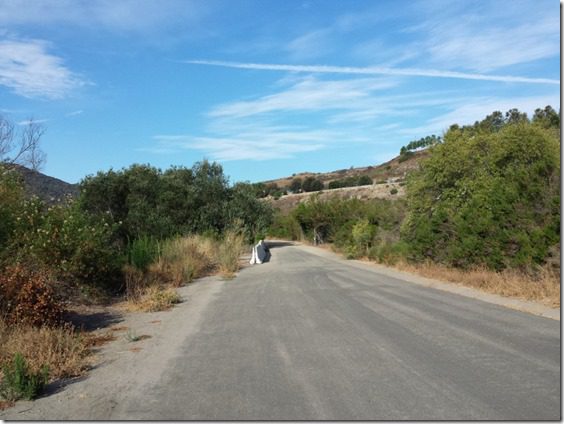 But, outside of that my day has been awesome because I met up with the elusive SkinnyRunner for a run. We discussed the possibility of her starting a new blog called ThinSmartCarDriver.com but it just doesn't have the same ring to it.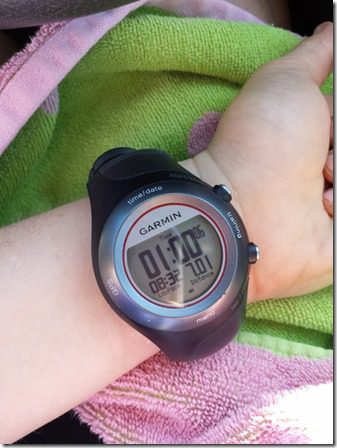 I also tried to convince her to do some mid-run yoga. But, she is super anti yoga doing weird things in public. Boo.
Then there were almonds. I refilled the tin I got at Fitbloggin with a serving size plus 3. Do you know how many almonds are in one serving? Check me out on Instagram and I'll tell ya.
But before all of that happened I woke up super early to get in a bike ride!
Yep.
I haven't rode a bike since 2 years ago when I did the iTryathlon (a mini-tri in Irvine). I can't believe it has been that long!! Since then I've talked about wanting to get back into biking and swimming dozens of times, but haven't made the time or had the resources.
Proof: I still have the number from the race on my helmet.
So, when I spotted a Groupon for a fixed gear bike I thought this was the perfect opportunity to get back out there!
I was a little scared that I actually forgot how to ride – I've NEVER been good at biking (even as a kid I was always wobbly). Seriously. It took some confidence to get back on the bike. I didn't fall (this time) but I do turn super awkward. Ha!
And it is 'just like riding a bike'! I remembered, but am still wobbly. Oh well. That's how I roll.
I'm pretty excited that it's such a cute bike too. Check out those yellow wheels. They're like my rims. This is a fixed gear bike, so I'm probably going to become a hipster too.
I do really want to start bike riding more and even consider doing another Tri. I'm happy to be able to switch up my workouts a bit. And the weather here is perfection for riding in the morning too.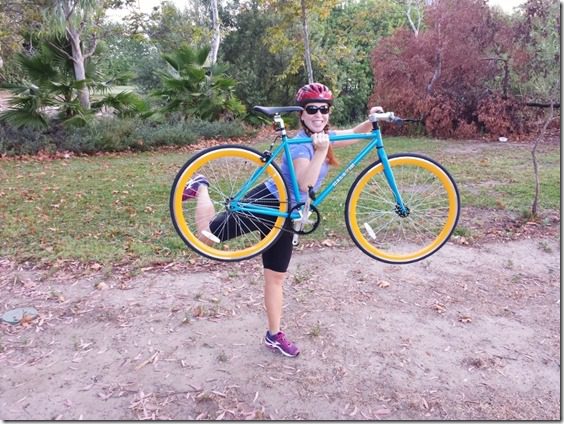 Check out Groupon for summer-y deals near you!
Question: When was the last time you rode a bike?
Groupon