Hello! How is it going this week? How are you doing with Pile on the Miles?? I'm trying to pile 'em on because I plan on eating a lot of sweet potato casserole and pie and every every every thing else this week! I'm sharing my Nina's sweet potato casserole recipe below.
But first let's talk running! The Fall weather is perfection for running. It's nice and cool in the morning, but warms up as it gets later in the day. I did 9 miles today.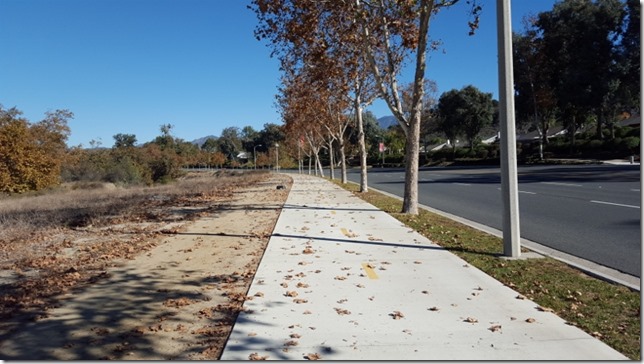 I say this every year, but it's so super true – Thanksgiving is my favorite day of the year. I love it!! I love that it's a day just all about being thankful and eating food. I love food and I'm super thankful for all my blessings.
Every year I make Sweet Potato Casserole and Cornbread Casserole for turkey day. The original cornbread casserole recipe came from my ex boyfriend's mom. When I had it my first Thanksgiving with them I had it and immediately begged for the recipe and have made it every year since. I even make it on Christmas and Easter some years!
Corn Bread Casserole Recipe
1 box corn bread mix (I've used everything from jiffy to TJ's)
2 eggs
8 oz. greek yogurt OR sour cream
1 can corn, drained
1 can creamed corn
2 Tb melted butter
Directions: Heat over to 350 degrees. Mix all ingredients. Pour in greased casserole (8×8 or similar) and bake for about 40-45 minutes or until set.
Cornbread Casserole notes: *I double the recipe every time I make it, so I use a bigger baking dish and bake for over an hour.
The recipe is intended to be combined with a box of jiffy corn bread or a similarly sized one. If you use a bigger box (like the ones from TJ's) you might have to add a half a cup of milk to thin it out.
__________________________________________
My personal favorite is the Sweet Potato Casserole. My Nina made it every Thanksgiving (most of my family members have their own signature dish they bring). I loved it since I was little. One year she was going to be out of town for Thanksgiving so she made it beforehand and dropped it off. And a few years later when she was going to be with my Nino's family for Thanksgiving I asked her for the recipe so I could make it.
Now I make it every year and carry on the tradition and deliciousness. It's a super standard sweet potato casserole recipe, but we top it with pecans and brown sugar instead of marshmallows.
Sweet Potato Casserole Recipe:
Sweet Potato ingredients:
2 pounds sweet potatoes
3/4 cup granulated sugar
1/4 cup evaporated low-fat milk
3 tablespoons butter
2 large eggs
1/2 teaspoon salt
1 teaspoon vanilla extract
Topping:
1 cup chopped pecans
1 cup brown sugar, packed
1/2 stick butter, room temp
1/2 cup flour
1 tsp salt
Directions: Wash, puncture and wrap sweet potatoes in foil. Bake at 350 degrees about an hour or  until soft. Let cool a little bit and peel off skin. Smash them up and mix with other ingredients. Whip with hand mixer. Pour into greased casserole. Mix together topping ingredients. Sprinkle over casserole. Bake at 350 degrees for 35-40 minutes or until topping is brown and amazing.
Winner of last week's check in is: Paige!!!
Keep up the good work! I love reading all your check-ins. If you're struggling for motivation read the comments and check-ins from last week here. We're not all hitting 100% of our goals, but we're 100% trying. Don't give up. It's the last week.
Pile on the Miles Check In!
Last Tuesday workout!! What are you doing?? It's going to be a hard week to get in some good workouts for my American readers. How are you overcoming the obstacles??
Check in with your Pile on the Miles Update!