Hello! How's it going? I have ten awesome things to share. It's a collection of random stuff I forgot to tell you, but want to share and running or eating things I'm excited about right now.
1. After much research I found the best pumpkin yogurt. I've tried Chobani, Oikos and the Chobani flip version and random others. So far here's the best pumpkin yogurt… but I'm actively testing any other options I can get my hands on.
This is the best pumpkin yogurt right now…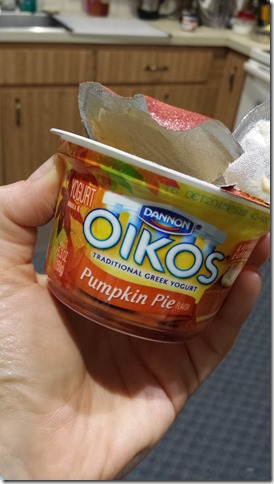 This is okay and probably has less sugar, but I'm not digging
2. I made a blanket!! I made this blanket for the baby on the way via Julie, Ben's sister. I am not super crafty so I was pretty proud of myself even though it's just a simple tie blanket. I remember my little brother loved a blanket he had that was made out of the same material so I'm hoping it's a favorite.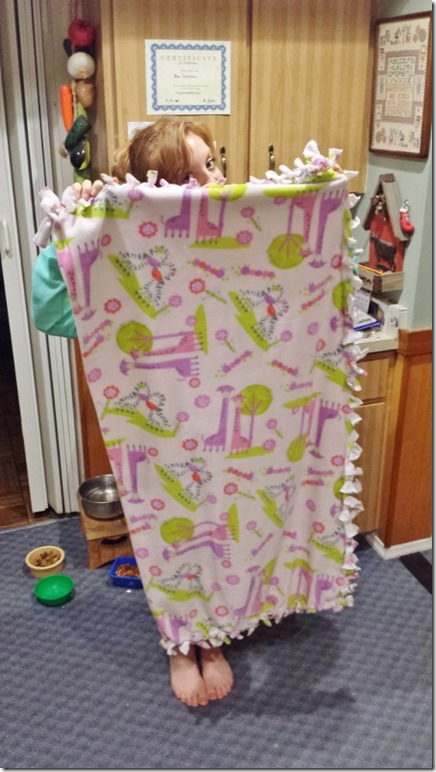 3. Someone asked how I drink Spark since it has a lot of vitamins in it. I really love the taste, but do agree that it smells very vitamin-y. My solution is to not smell it. I actually didn't realize it even smelled for a long time because I always mix it in a covered cup and drink it with a straw. I really swear by this stuff for tasting delicious and giving me a boost!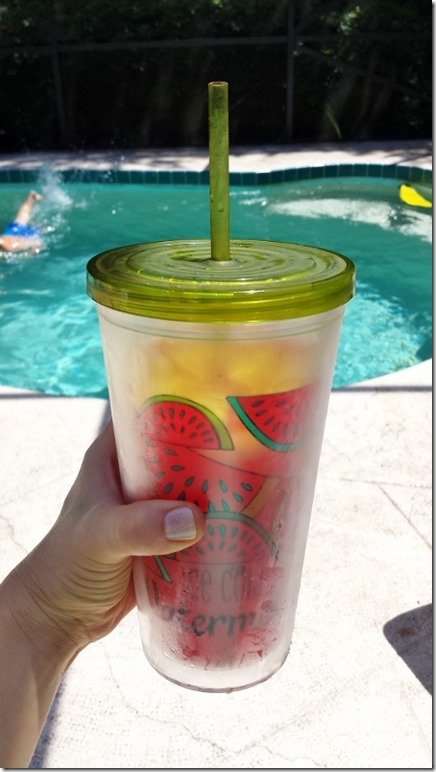 4. I got a new mattress! I'm pretty excited about it. I'm gonna sleep so hard tonight.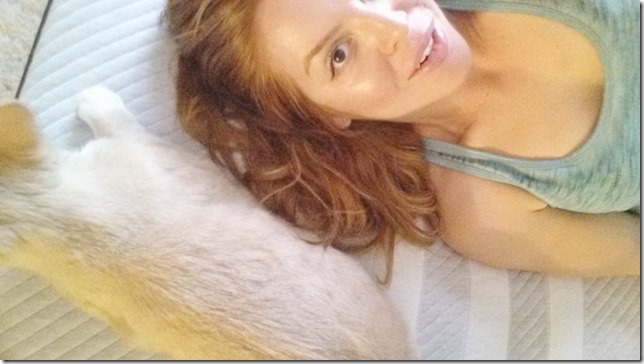 5. If I was an animal I'd be the Pizza Rat.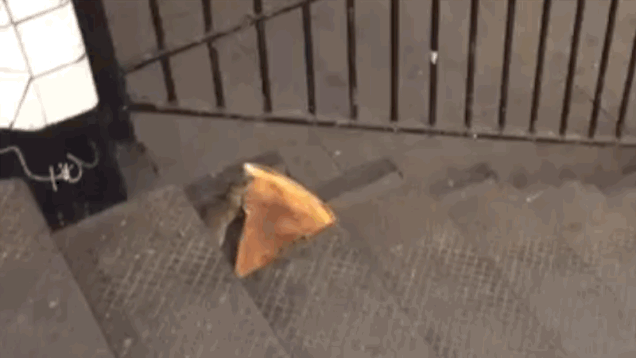 6. I ate a whole package of Sriracha Cashews today. Thank you Nature Box for the package! You know me.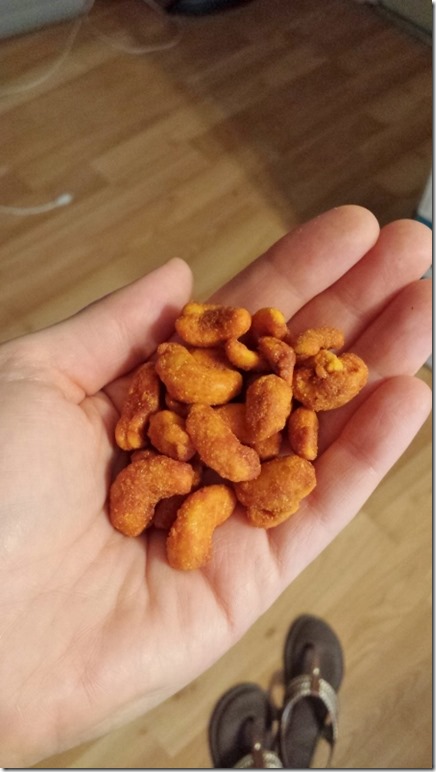 7.  I bought some ombre leggings today I am pretty excited about.
8. My latest Women's Running post…Post Long Run Recovery Rituals
Okay. I lied I only have 8 things, not 10. You're off the hook.
Question: Tell me something awesome/random going on with you!