Two years ago today Ben and I were in Costa Rica for Thanksgiving week. I don't even remember how or why we got the idea to go there, but I still think it was the best trip we've ever taken (maybe even beating our honeymoon in Belize)!

On Thanksgiving Day we went to Manuel Antonio and National Park (and beach). It was the most amazing day of our trip and a T-day I will never forget! It was complete paradise.
There were monkeys, iguanas, raccoons, birds and even a sloth! The monkeys and raccoons were aggressively trying to steal food from people!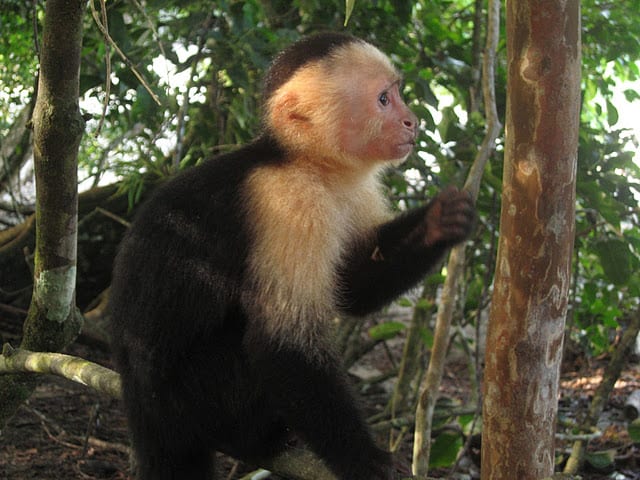 And after hiking around a bit we swam in the ocean and suddenly someone on shore started yelling something and pointing in my direction. For a second "SHARK!" went through my head! But, it turned out to be a huge sea turtle. He kept coming up for air and I tried to swim along side him/her as long as I could. Best.Thanksgiving.EVER.
For a few days we stayed at an eco-lodge and ate breakfast outside each morning in the green beauty. I loved the Costa Rican food – rice, beans and fish!
We climbed a volcano…
And passed the "Peligro!" signs because we live dangerously.
Here's the view of a lake from the volcano…
We zip-lined in the Rainforest.
It was amazing. I have had a crazy love for the rainforest since I was a kid. Actually getting to visit the rain forest was a dream. I really want to explore other rain forests now too! Save the Rainforest!!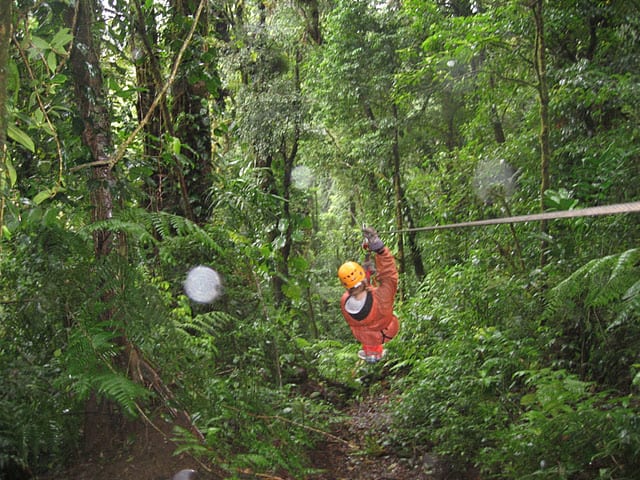 We rented a car and drove up and down the Pacific Coast, but there were some obstacles along the way…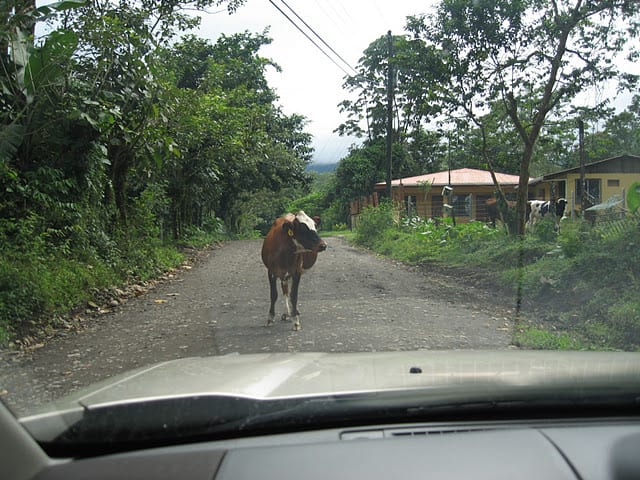 Ben loved the fresh coconut juice 🙂 It's just not my thing.
We also visited a coffee plantation and got to enjoy fresh Costa Rican coffee.

We made some new friends…here is a Coati 🙂
And there were stray dogs EVERYWHERE.
It is quite a bumpy drive from the volcanoes (inland) to the beach, but totally worth the views.
I think Thanksgiving is my favorite holiday (because I love food)! And this Costa Rica trip was my favorite T-day ever. Ben and I fell in love with Central America on this trip and dream about exploring other countries in the region (hence the Belize honeymoon).
I hope you are having an amazing Thanksgiving!!! Now, I need to get back to cooking…