Hello!! How are you doing? Happy May! I love when a month starts on a Monday – it's like a super new fresh start. I'm setting some May goals to help me get back on track with running faster and eating healthier. Oh, and I really need to organize a few things on the business and home categories. We'll talk May goals below.
First – I'm super excited that I randomly spotted weighted gloves at Marshall's yesterday! I've wanted weighted gloves for the longest time.
I have wrist weights but those don't stay in place so it's hard to do anything with them on. I'll let you know how I use these and if I like them soon!
Vegas has claimed this empty shelf container thing as his new favorite place to leave fur. Thanks cat.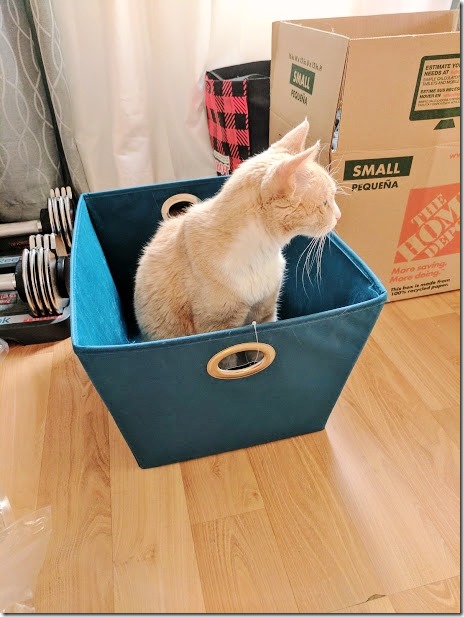 What to do when you have a DESSERT EMERGENCY:
And last night I had a 9-1-1 emergency need for dessert. NEED. But I didn't have anything dessert-y at home. I was about to call the authorities when I realized I had a box of chocolate cake mix.
Did I bake a whole cake for myself??
Well, I'm not opposed to that but I didn't because I knew that:
A.) it'd take too long
B.) I'd eat the entire thing within 19 hours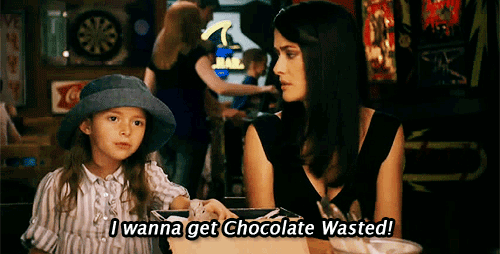 So what is a girl who needs cake to do??
I made a mini-cake in the microwave! Usually a 'mug cake' like this is a healthier version of cake but this was just a single sized version.
I mixed a few Tb. of cake mix, 1 egg and a little bit of melted coconut oil (I would have used PB but I was out). Then, I put it in a bowl sprayed with non-stick spray. Microwave for 1 minute. It was done in 1 minute, but if the bowl was deeper it might have taken longer.
Also – I covered it with my microwave vent thing so it stayed moist. (Yeah, I had to use that word even though it's pretty well know that 99.8% of people hate it.) Plus the egg was more than what was needed for that amount of cake mix but I went with it.
In other eating news…
I have to mention the amazing lunch I had at Lucques on the blog trip with Bosch. It was another delicious meal that went above and beyond my expectations.
We started with warm bread, almonds and olives. And prosecco. Surprisingly, I don't drink during the day 98.6% of the time. It's just not my jam. So I turn down alcohol before 5:15pm. But I cannot turn down champagne or prosecco – I just physically cannot.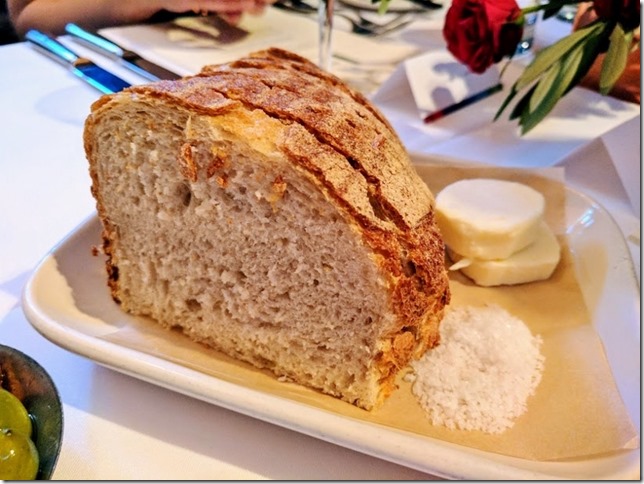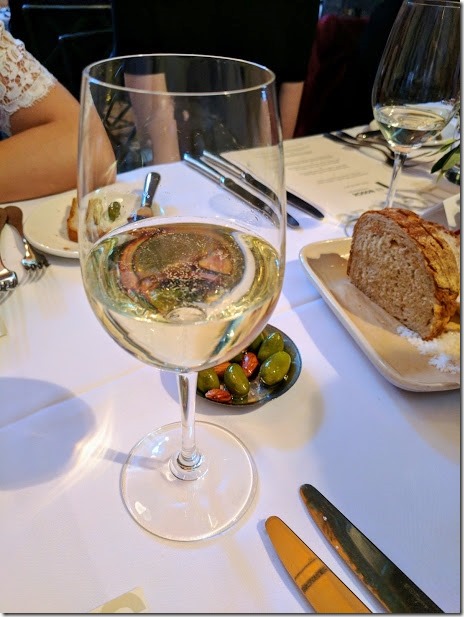 The salad had a 'soft egg' on it. This made my entire life better. And chicken paillard for the main course (we had options).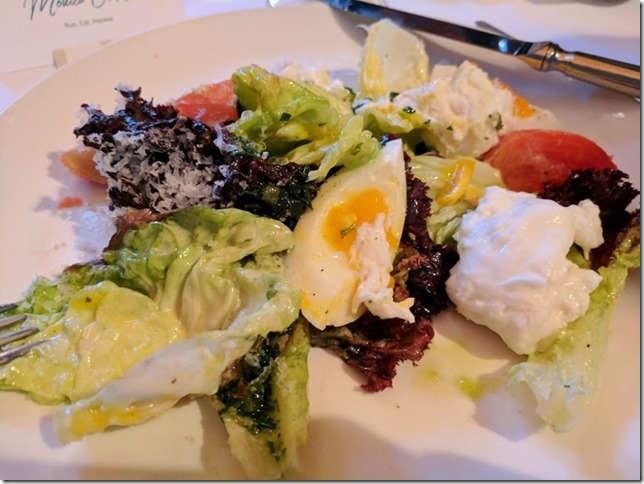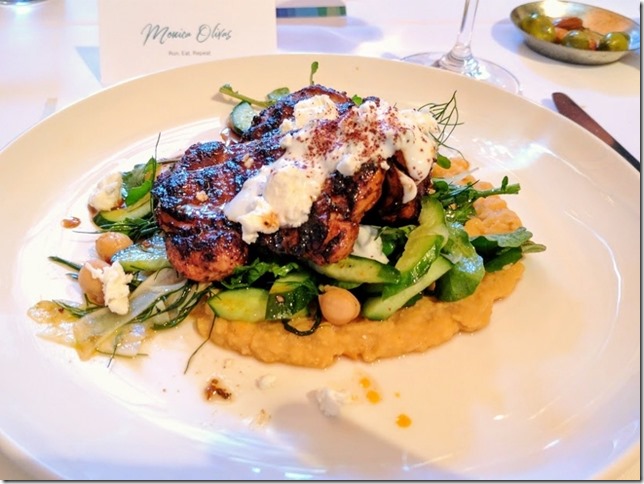 I went with the chocolate crème tart of dessert. It was magical.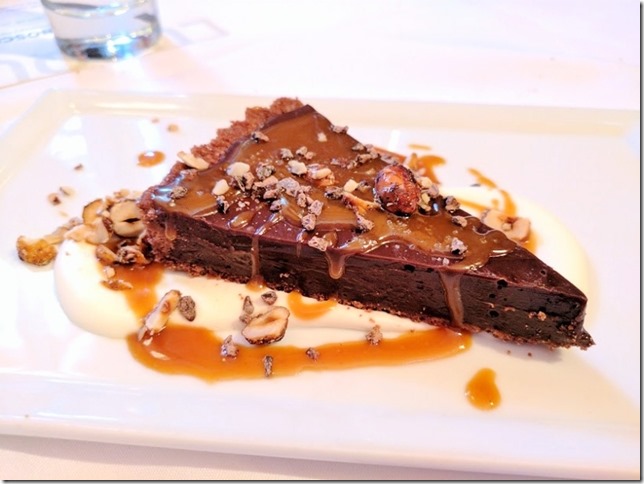 I don't even know how I'm going to go back to burnt grilled cheese or whatever the hell else I usually eat! That's the problem with being exposed to the fancy life – it opens your eyes to all these new amazing things.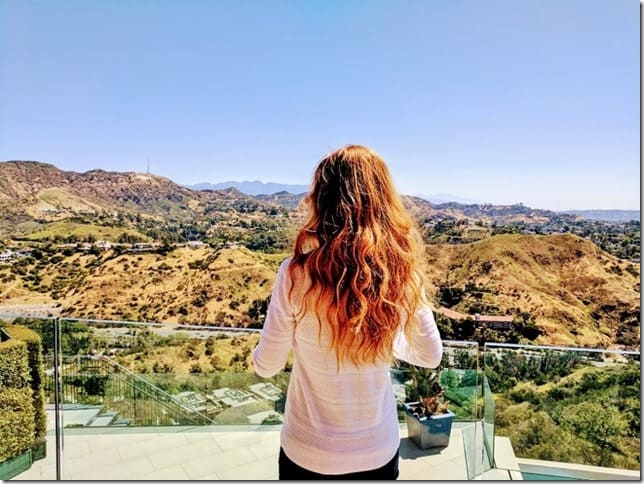 BEST Run Eat and Repeat blog post from April 2017
Best RUN
Oh, this was the easiest choice of my life. No contest.
The Boston Marathon was the best run of the month and of the entire year so far.
Best EAT
Hmmm. I'm going to go with the dessert from dinner with Curtis Stone. He actually didn't make the dessert – he has a pastry chef who made it. But it still wins.
Best post I'd like to REPEAT
The big debate on walking breaks while running was put to rest in this interview with Jeff Galloway. I liked everyone chiming in who has tried it too!
My Crunchy PB Dip recipe was a big hit. Try it if you haven't!
Might have to bust out this Egg White Taco Recipe for Cinco de Mayo this week.
And my tips on prepping your house if you friend has cat allergies made me happy (to guilt Cindy into coming over).
May Goals:
Clean out email – once that's done I'll add another organization goal but this takes priority.
Write marathon training plan on calendar and stick to it
Brush teeth after dinner – even if I end up eating something else I shouldn't give up on trying.
Question: What are your May Goals?