After my morning client one of my co-workers offered to treat me to Starbucks. She had an hour to kill before her next client, I have an insatiable thirst for the stuff so I emphatically agreed.
She wanted to share a pastry and went with the pumpkin loaf. (Fun fact: When I worked at Starbucks in college I used to eat the leftover pastries all the time. But I think I made myself sick of them.) We vented about all things work related and I walked away from our coffee date caffeinated, but calm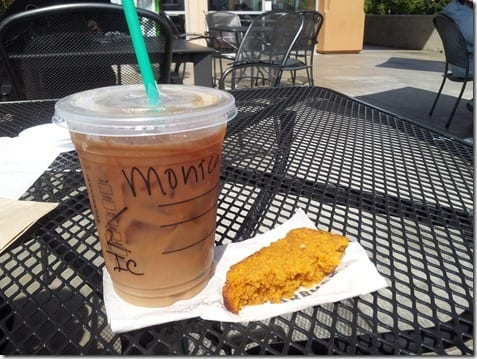 I stopped by the store on the way home for some seltzer and ended up scoring some 50% off fruit. Don't worry the expiration date isn't until Saturday and it will be long gone in 2 hours anyways…
This is the last lunch post I'm ever going to write because I plan on eating this everyday until I die…
It's a Salmon Patty Salad with Peanut Dressing and almonds. I have this completely normal obsession with watermelon shredded cabbage and that went down first. Then, more veggies, TJ's dressing, a salmon patty, big splash of liquid aminos and almonds.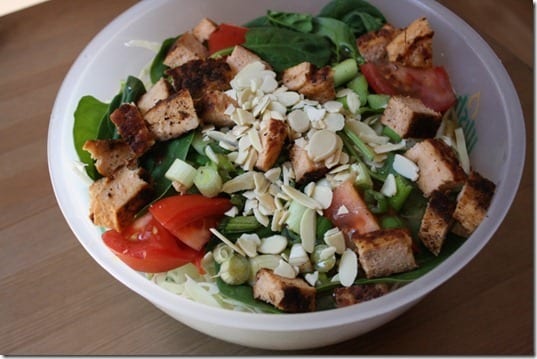 Served up with my fave fruit (because cherry season is too short).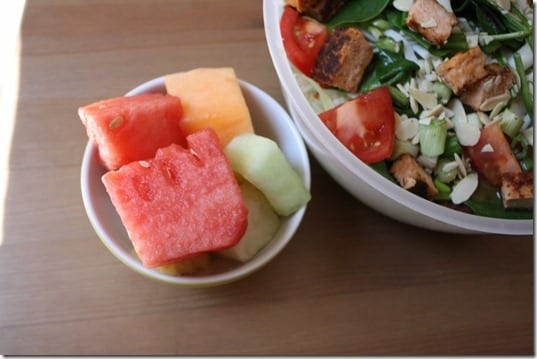 For the record I ate this exact salad for dinner last night. I love it.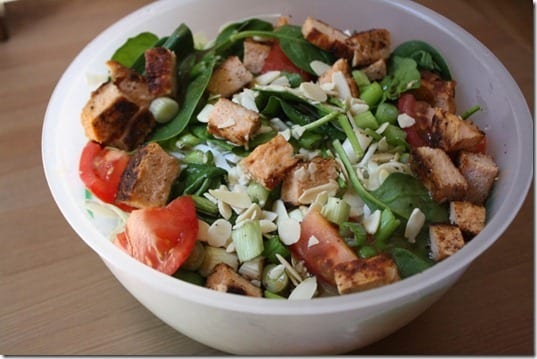 These are the salmon patties. From Costco, great nutrition stats – 110 calories with 20g of protein!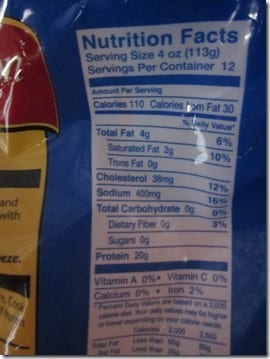 Okay so I am running the Fontana Half June 2nd and the San Diego RnR Half June 3rd (I even considered doing the full here!). I don't really train for half marathons because I just try to stay in shape year 'round. But, I haven't felt like I'm in good shape during the last couple of hail half marys I've done.
I'm running the RnR San Diego Half courtesy of Refuel Chocolate Milk! I really want to earn that chocolate milk victory lap so I've decided to actually train for this one.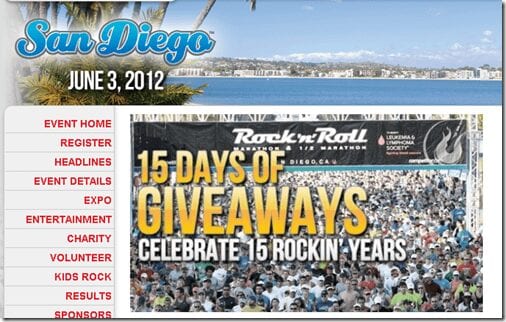 I created a RW Smart Coach plan, but it only has 1 hard day a week (tempo OR speed) and ALL the long runs are 13 miles?!
I'm going to try and work with it, but ultimately I want to do 3 hard days and 1 or 2 days of whatever I want.
This is my completely un-thought-out, but it sounds good plan (read: don't copy me because there is no method to my madness):
Sundays: Rest (except for this weekend's 10)

Monday: Fun run, strength

Tuesday: Tempo Tuesday 4-8 miles at as close to 8:08 as I can go

Wednesday is now Tensday: I've renamed this day as a remind to run 10 miles. I want to get used to running longer distances at 8:36s to Half Goal Pace.

Thursday: Strength, core

Fast Friday:

3 miles FAST,

Yogurt

Yoga

Saturday: Long Run 12-16 miles
If you had to eat the same thing for lunch everyday, what would it be?