It's Frrriiiidddaaayyyy!!!!
Do you know what that means? Only a couple of more hours until my brother and sister drop in for a visit.
Maddie is very excited to see her Aunts and Uncles. Can't you tell?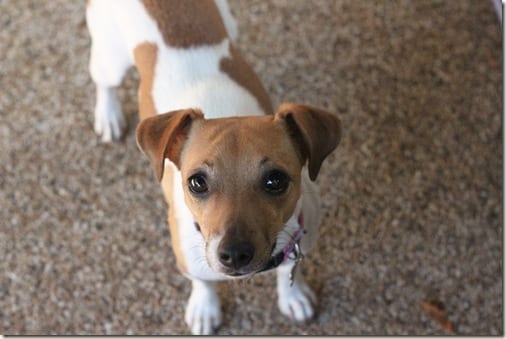 The morning started with a casual 4 mile run around the neighborhood. Thankfully the forecast today (and the remainder of the weekend) calls for Sun! Sun! Sun! Which is a lot better than the tornado warnings and hurricane strength gusts of winds we had yesterday.
My run concluded with a big bowl of cereal.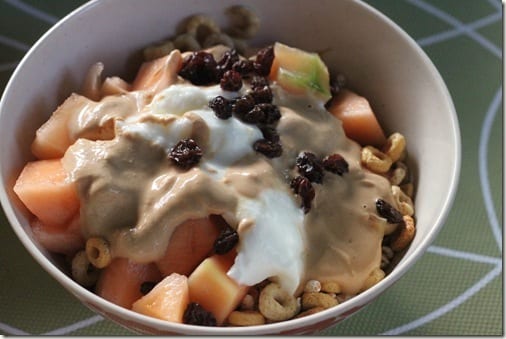 Contents:
1/2 cup Kashi Puffs

1/2 cup Kashi Go Lean Crisp 

1/2 cup Multigrain Cheerios

Plain yogurt 

Cantaloupe

Peanut Butter Sauce (PB Flour + Water) 

Raisins
It was missing something…. chocolate?
Alright, time to clean, shower, and bake!
Happy Friday everyone!