(source)
Since Bethenny already has the Skinny Girl Margarita covered and we all know I'm no skinny girl anyways, I thought I'd create a Lazy Girl Margarita for the rest of us.
It's lazy because I just used the random stuff I had already. No need to put on your heels to drink this baby!
Lazy Girl Margarita Recipe
Ingredients:
6oz. Lemon flavored Vitaminwater

1 oz. Patron (or more, whatev)

lime juice

splash seltzer

Salt for rim
Directions: Slice lime and rub around rim (TWSS). Dip rim into salt to coat. Pour lemon drink, tequila, a splash of seltzer and squeeze of lime in margarita glass.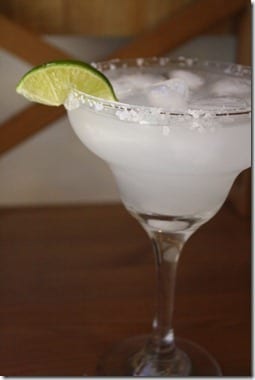 Note: Don't skip salting the rim. You know, because you have a run tomorrow and want to get those electrolytes in
Boom!  Lazy Girl Margarita!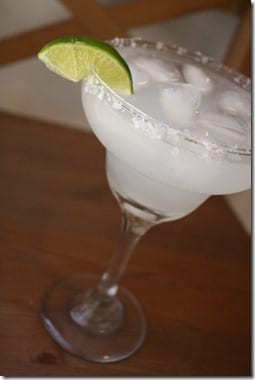 Serve with copious amounts of chips and guacamole. God Bless America Mexico.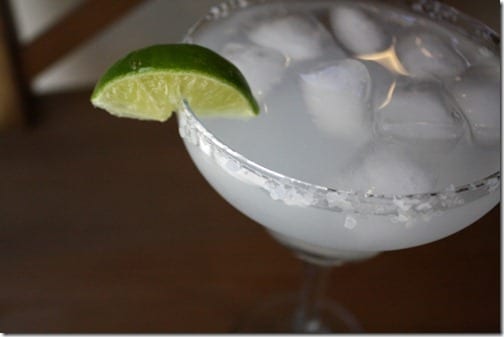 I also celebrated Cinco de Mayo with a MASSIVE Taco Salad. It was piled with black beans, chicken, salsa, guacamole and cheese. I think there might have been lettuce on it, but I'm not sure.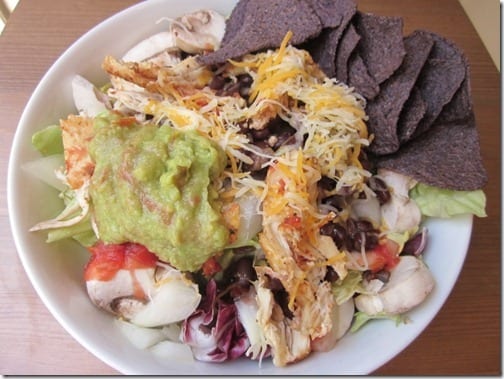 My new peep Karla keeps swearing to me that giving up cheese will change my life. I can't say I'm not thinking about it. I also can't say I didn't eat a ton of it today…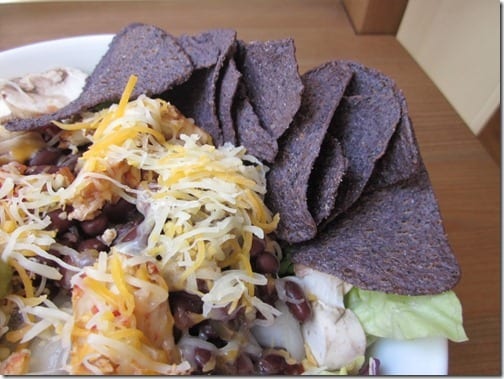 Now I'm off to enjoy my Lazy Girl Margarita with the most interesting man in the world.