I totally crashed and burned after this afternoon's Fitbloggin sessions. I went to my room during our short break and actually fell asleep for 15 minutes (totally unlike me). I didn't feel like putting on my fancy cocktail dress for social hour. I considered not even going, but I decided that it didn't matter how I looked or how tired I felt. The most important thing is that I went and had a good time
I LOVE so many of the bloggers at this conference – especially the super cute Katy, who lives all the way out in Florida. I'm sad we can't hang out more. But the most important thing is that we can hang out now and enjoy the moment.
The other most important thing, is that somebody cut that girl off!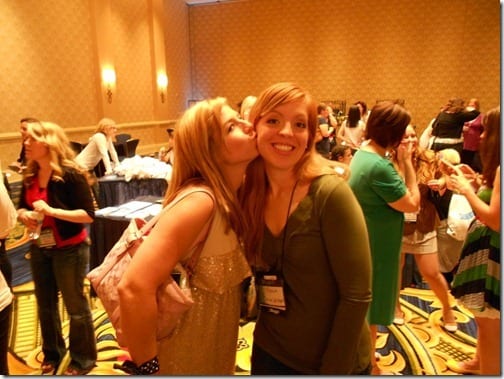 After cocktail hour Ben and I parted ways with the ladies and went to dinner on our own. He can be weird and it was for the best
We ended up at a restaurant that I won't mention in hopes that it's not normally this slow with service.
The restaurant wasn't the best, but the most important thing is that I satisfied my crab cake craving.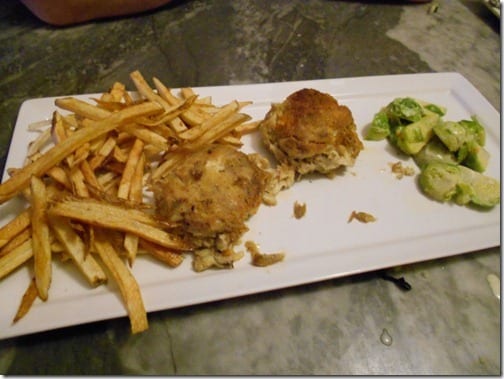 Since dinner was less than stellar I left wanting something else. But, the most important thing is that I have snacks in the room. (Okay, that may not be the most important thing, but it's definitely top 10.)
I have my presentation in the morning and am going on 3 hours of sleep. So, for now the most important thing is that I get to bed!